DeAndre Jordan Trade Rumors: 'Multiple Teams' Interested in Clippers Star
November 22, 2017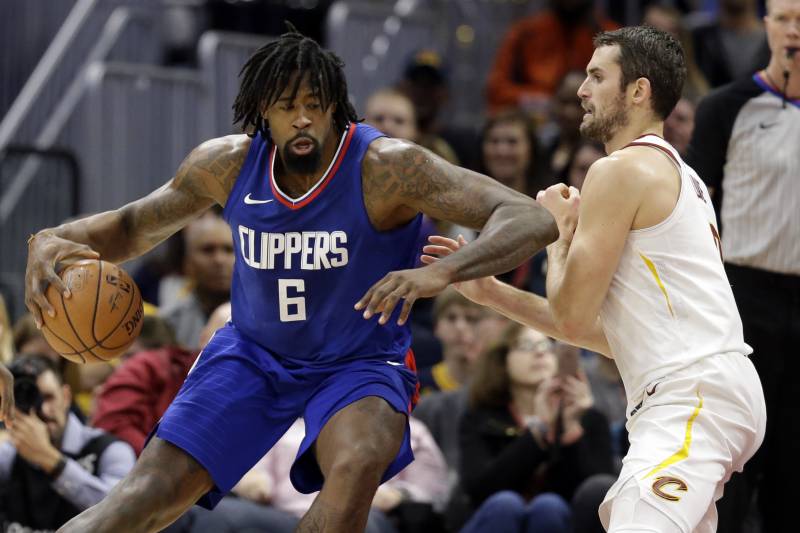 Tony Dejak/Associated Press
Los Angeles Clippers center DeAndre Jordan's name has come up in trade discussions with multiple teams.
Tim Bontemps of the Washington Post reported the news, though he noted there are some complications in those talks. Clippers vice president of basketball operations Lawrence Frank said Jordan is a "Clipper for life" last month, and he has spent his entire 10-year career with the team. 
Jordan, 29, is averaging 10.3 points and 13.7 rebounds per game this season. The Clippers have dropped nine straight games and appear to be on a downward trend following the departure of Chris Paul this offseason.
Patrick Beverley and Milos Teodosic, the guards tasked with replacing Paul, are both out of the lineup with injuries. Danilo Gallinari has also missed seven games and is expected to miss more time with a glute injury.
Having lavished a five-year contract extension on Blake Griffin, who has slowed down after a hot start, and maxed themselves out in terms of salary cap, the Clippers may not have any other choice but to trade Jordan. The team has already played itself into a hole in a difficult Western Conference, lacks depth in the backcourt and should have real concerns about the Griffin-Jordan pairing.
Griffin's three-point shooting has waned, and Jordan isn't getting to the line as much or getting as many easy looks without Paul. A potential free agent this summer approaching his age-30 season, the worth of Jordan's next contract isn't likely to be high by season's end. Guys with his athleticism and skill set tend to age quicker than guys with more well-rounded games.
It's unclear what the Clippers could get for Jordan for that very reason, but this 5-11 start should cause enough concern that they're at least open to a move.