Kansas City Chiefs: Why Dontari Poe Will Struggle in His Rookie Season
May 23, 2012

Al Bello/Getty Images
If there's one word to describe Kansas City Chiefs first-round pick Dontari Poe, it's immense. He has immense size and talent that could make him a Hall of Fame nose tackle one day. But he could also potentially be an immense bust.
Despite Poe's physical ability, of all of the first-round picks, he's the most likely to struggle because of his rawness and his transition to a new position in a new scheme.
Poe comes to Kansas City as the 11th overall pick in the 2012 NFL Draft and a lot of pressure on him to produce early in his football career. This can be overwhelming for a smaller-school prospect like Poe, who played at the University of Memphis. He is expected to be able to immediately transition into a starting role at the nose tackle position in the Chiefs' 3-4 front. 
The 3-4 front that Kansas City runs is a bit different from the majority of 30 (three down linemen) fronts that are being used in the NFL today. The majority of 3-4 NFL teams run a version of the Bum Phillips 3-4 defense, which is based off of 1-gap principles for defensive linemen. However, like the Pittsburgh Steelers, Kansas City runs an "Okie" front, which has the three down linemen aligned head-up on the two offensive tackles and the center.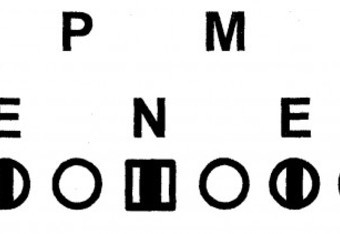 Because of the head-up alignment of the three defensive linemen, they are serving as 2-gap defenders, meaning that they are responsible for a gap to each side. This is different from the rush-heavy 1-gap principle in that it is more of a read-and-react style of play.
This will be something new for Poe because he didn't play a significant amount of 2-gap at Memphis, and when he did, he mainly got by with his size instead of proper technique. Furthermore, Poe did not play much at the 1-technique alignment. Instead, he played the 3- and 5-techniques.
The 3-technique is an alignment across from a guard's outside shoulder, while the 5-technique has the defender lined up on the outside shoulder of the offensive tackle.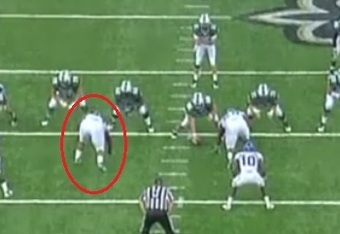 These two alignments typically have 1-gap rules for the defender.
Moreover, this transition to the 3-4 scheme will likely be a rough one for Poe because of his inexperience in it. The most experience he had in college in a three-man front was when he slid out to the aforementioned 5-technique alignment on passing downs. 
Although the schematic transition is a concern for Poe in the early stages of his career, it is not the biggest concern; it falls second to his inconsistent technique with his hands, feet and pads. 
Hand use is an integral part of playing any position, especially defensive line where the defender is constantly engaging at the point of attack and attempting to win one-on-one battles. Proper hand use can be termed as having the hands inside of the blocker's breast pads and the elbows locked out, so the entire length of the arms is in use. This was something that Poe flashed at times on tape last year, but he struggled tremendously to do it with consistency.
An example of this was seen against Tulane last season on the goal line, a crucial red zone situation where Poe displayed proper technique by having his hands inside and locking his arms out.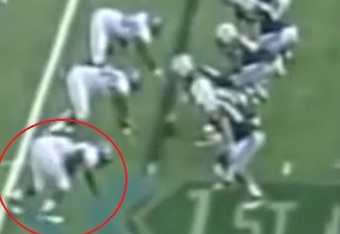 However, in the same game, Poe showed his inconsistency. Poe had his hands outside of the blocker, which is immediately troublesome. With his hand placement outside of the blocker, he loses any chance of gaining the leverage advantage, consequently failing to make any impact in the offensive backfield.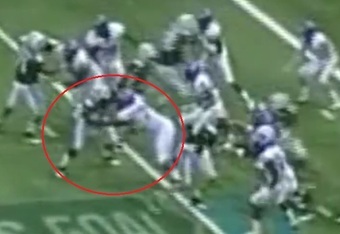 Also, his footwork on this play is not ideal. He does not play with a wide base that enables him to play with the great strength that he possesses.
Understandably, a defensive lineman is not going to be able to play with proper footwork every snap because it's simply impossible considering the various blocks and/or blockers that he faces, but there needs to be some sort of consistency, which is what Poe is lacking at the moment. 
On this next play against Tulane, Poe shows another issue that he has: playing with proper pad level. 
Aligned as a 3-technique defensive tackle, Poe is quick off the line at the snap of the ball and immediately engages with the offensive left guard.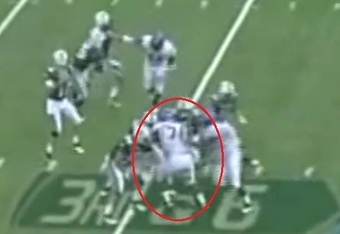 At first glance, Poe appears to have proper technique on the play. He has a firm and strong base because he has a wide base in his footwork and his hands appear to be on the inside of the blocker. 
However, look at his pad level on this play. If you're unsure of proper pad level, look at his entire body; he is erect, having no (preferably) knee or waist bend. His pad level is high, which makes it more difficult for him to dip his shoulder and make a move. It requires additional steps, which is wasted movement.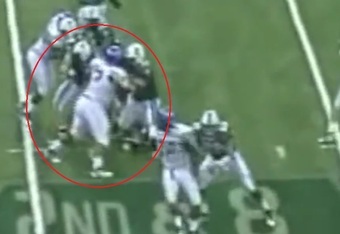 When the Chiefs selected Poe No. 11 overall, there was some surprise among draft pundits that led to many questions about the pick.
Was Poe worthy of going that high? Was he really valued as the No. 11 overall pick? Was he another NFL combine bust waiting to happen? How would he fit in Kansas City's 3-4 scheme? Where are they going to play him? How long will they have to wait for him to develop? Will he ever develop?
Many questions with few answers because it's the performance on the field that will answer most of the questions. However, based off Poe's past history, there is some cause for concern because he is a very raw player that is transitioning to a scheme in a new role which he has very little experience in. 
Because of these concerns, he's the most likely to struggle in his rookie season despite having immense physical ability. I expect him to have issues early on as he learns the new nose tackle position that will see him in a 0-technique aligned head-up on the offensive center, but improve as he gets experience.