St. Louis Rams: Wednesday's Rams News and Notes at Noon
May 16, 2012

Welcome to Wednesday's St. Louis Rams "News and Notes at Noon," the one-stop destination for all major Rams headlines and other information and updates of interest for Rams Nation. 
St. Louis Signs Two Free Agents 
According to this from Ron Clements of cbssports.com, the Rams have signed offensive tackle Barry Richardson and linebacker Mario Haggan.  
The 26-year-old Richardson started every game the last two seasons for the Kansas City Chiefs.  He measures in at 6'6" and tips the scales at 319 pounds.
At the very least, he will provide exemplary depth and injury insurance for the Rams along the offensive line, particularly when considering that right tackle Jason Smith, the second overall pick in the 2009 NFL Draft, has missed large chunks of two seasons due to season ending head injuries. 
Haggan, 32, is known as a special teams standout and was a versatile linebacker in the Denver Broncos 3-4 scheme, starting at inside and outside linebacker.  He was a starter for Denver in 2009 and 2010.  In 2010, he amassed 75 tackles.  
Haggan, like Richardson, will provide quality depth at a position of need and could theoretically contend for a starting job at outside linebacker.  He checks in at 6'3" and 248 pounds.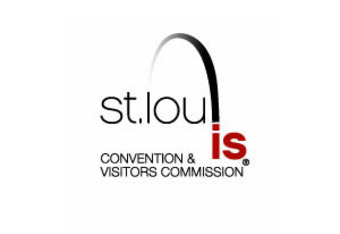 Mike Sando of ESPN details what the Rams got when they added the veteran Haggan to the roster here. 
Former NFL Executive Suggests the Window of Opportunity Is Closing For the CVC
Former NFL executive Tony Softli suggests the Edward Jones Dome needs major improvements and upgrades while sharing vast insight from his 15 years within the league in this piece for 101sports.com.
Softli zeros in on the economic impact and revitalization that has occurred in Indianapolis due in large part to Lucas Oil Field.  Earlier this year, that venue enabled the city and the state of Indiana to step to the forefront of the world stage by hosting the Super Bowl.  
Softli acknowledges that the Convention Center would indeed suffer in the short term if the Rams proposal went through, but would reap massive long-term benefits by taking on this progressive and potentially revolutionary project.
Softli also takes a unique position in asserting that what may be best for both the St. Louis Convention and Visitors Commission and the Rams is to get the deal done before arbitration.  
He suggests that arbitration could potentially be troublesome to one or both parties involved (the CVC and the Rams.)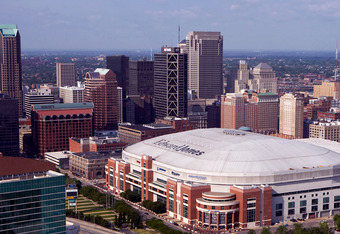 Even Sportswriters Can Figure Out Dome Issues 
Bryan Burwell of the St. Louis Post-Dispatch shared a fantastic column today regarding issues related to the EJD and comments made by Jeff Rainford, St. Louis Mayor Francis Slay's chief of staff. 
Burwell asserts correctly that even sportswriters can figure out various issues related to the EJD and the St. Louis Convention Center, among other things. 
Rainford spoke of how smart he is regarding the topics and how uninformed many of the rest of us are (including Burwell) on KFNS 590 AM, St. Louis. 
What I am smart enough to understand is that some creative leadership needs to be shown to find a creative solution that will enable the EJD to qualify as top-tier and boost the Gateway City in a plethora of ways. 
Folks like Rainford can choose to be part of this solution with some open-minded thinking and a willingness to show cooperation both publicly and privately. 
Burwell quotes NCAA Vice President Greg Shaheen regarding what it takes to get projects like these done and the willingness that Indianapolis has shown to think outside of the box and embrace a long term vision:
"It takes a village to get this done. It takes a community being able to get together to form a common strategy. One of the cities that seems to have formed one of the better strategies—and one I have urged St. Louis to observe—is Indianapolis. I think what you can glean from Indianapolis is that 35 years ago or more (it) decided to go for a long ball with amateur sports. That was to invest extraordinary amount of resources in people, money, land, facilities towards a downtown that could stage large events and attracting major events. It was a comprehensive strategy.

Communities that tend to excel are ones that understand that it takes resources to make resources. What happened (in Indianapolis) was (the creation of) jobs and hotels being built. Then the big events came to town and it led to corporate executives who are quite possibly going to never get another look otherwise at your community spending the week in your town (as spectators). These events are the ultimate showcase for cities.

It was that higher vision. It was thinking of that short-, medium- and long-term return that drives these things. And it requires some broad vision to make it so."
Hopefully, the fine people of the CVC are thinking along the same lines as Shaheen in regard to a project that would vault St. Louis forward and bring the EJD up to a first tier stadium, not just for the Rams, but for the betterment of the city and region at large. 
Bernie Mikasz and ESPN's Mike Sando on the Big Picture of the Lease Issue 
Bernie Miklasz of the St. Louis Post-Dispatch and Mike Sando of ESPN shared a lengthy discussion yesterday regarding the Rams lease issue, as you can listen to here. 
Both Miklasz and Sando share some interesting and solid points related to the aforementioned lease saga. 
Miklasz suggests it is beneficial that proposals are being thrown around well before 2015 and that the Rams and CVC are ahead of the curve due to the length of time that is still available to work things out.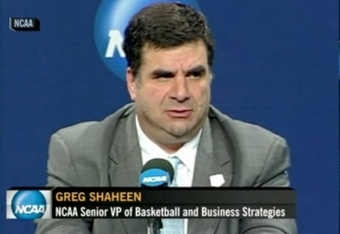 Rams To Further Expand Preseason Network in 2012
According to Rams Chief Operating Officer Kevin Demoff in this chat with Jim Thomas of stltoday.com, the Rams will expand their preseason network into eight states after being in a former high of five states last season.
Demoff shared the following information in that regard via the above-linked chat: 
"We have spent a lot of time trying to grow the team regionally around St. Louis. This year, for the first time, our preseason games on the Rams Broadcast Network, will be available in eight states, and within every television market within 250 miles of St. Louis _ including Springfield. Regional growth is paramount to our club's success."
I again would ask, why continue to expand the footprint around St. Louis if the plan is to lead the Rams out of Missouri at the first opportunity? 
Michael Brockers On Rookie Camp
First-round pick Michael Brockers shared his look back at last week's rookie mini camp in this video presented by stlouisrams.com. 
The big defensive tackle from LSU is expected to strongly contend for a starting role along the interior of the defensive line this year and help shore up a previously porous run defense.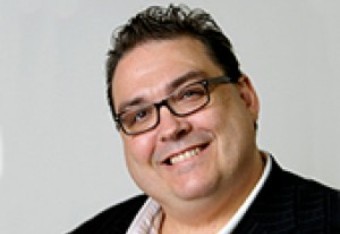 New Rams Quarterback Austin Davis Worked With Brett Favre During Offseason
According to Stu Durando of the St. Louis Post-Dispatch in this article, Rams rookie quarterback Austin Davis worked out with future Hall of Fame QB Brett Favre during the offseason. 
Davis played almost exclusively from the shotgun at the University of Southern Mississippi in a spread offense with similarities to that of the University of Missouri's.  That said, his learning curve will be higher than that of other QB's with a more versatile, diversified background and resume. 
Both Favre and Davis played at Southern Mississippi, so working with Davis apparently came naturally to the legendary Favre. 
In Durando's detailed report, Davis shared the following regarding his time with the all-time great: 
"Just to have the opportunity to meet him and for him to almost mentor me after the season was a huge plus. He lives there, so the connection just kind of happened. The biggest thing is that he was with coach Schottenheimer, so he knew the system and helped me out with that as soon as I figured out I was coming (to St. Louis)."
Davis is expected to battle Tom Brandstater for the third quarterback role, if head coach Jeff Fisher ultimately decides to retain three QBs.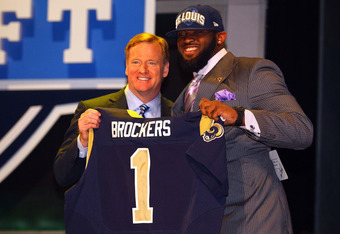 Another option for Davis could include a prospective role on the St. Louis practice squad in 2012. 
Jeff Fisher Already Working Within the St. Louis Community 
St. Louis head coach Jeff Fisher recently participated in an event to support BackStoppers, a group that provides assistance to families of local police officers, emergency medical technicians and firefighters who have lost their lives in the line of duty.
According to this piece from Nick Wagoner for stlouisrams.com, Fisher shared an inspiring speech that lasted over 30 minutes in front of more than 800 local BackStoppers members.
Have a great day as always, STL Rams Nation. 
Shane Gray covers the St. Louis Rams daily as a Featured Columnist for Bleacher Report. You are encouraged to check out the rest of his work here. Gray also owns and operates stlramscentral.com.