SEC Football: Biggest Potential Trap Game for Every East Division Team
May 14, 2012
Streeter Lecka/Getty Images
In the SEC, drawing a favorable schedule is arguably the most important factor in determining a successful season. South Carolina swept the SEC East last season, but cross-division losses to Auburn and Arkansas prevented the Gamecocks from getting to the SEC Championship Game. 
It's hard to be totally prepared for every game of the season, and I consider a trap game any game in which a team—for whatever reason—may not be as prepared as it should be. Sometimes that completely dictated by schedule, and other times there are other factors at play.
Here is the top trap game for every team in the SEC East: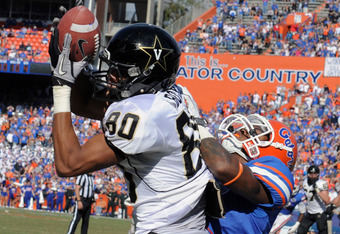 Al Messerschmidt/Getty Images
Florida Gators - October 13 at Vanderbilt
Florida's game vs. Vanderbilt falls between home dates vs. LSU and South Carolina—two of the premier teams in the SEC. Last season taught us that these aren't your father's Commodores, and that James Franklin is on his way to getting Vandy back to respectability. What's the best way to earn respect? A home win over Florida would go a long way.
Georgia Bulldogs - September 8 at Missouri
Georgia's schedule sets up so well, that there really isn't much of a trap game. Georgia is going to be excited about playing the first SEC game at Missouri, but just how excited? Missouri is largely viewed as "the other team" in this year's SEC expansion. Make no mistake, Missouri is absolutely capable of not only beating Georgia, but winning the SEC East in its first season in the conference. Georgia's focusing all of its energy on the Tigers this offseason, but this as that "game of the century" feel for Mizzou.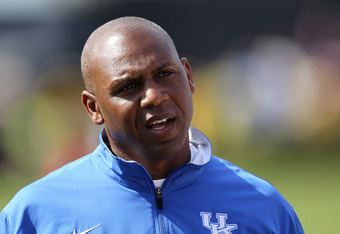 Streeter Lecka/Getty Images
Kentucky Wildcats - October 6 vs. Mississippi State
Kentucky isn't going to get every team's best game and is far more likely to be a trap game than actually having a trap game. If there is one on its schedule, it's Mississippi State. Nothing against the Bulldogs, but they will travel to Lexington after Kentucky plays at Florida and vs. South Carolina, and before a road trip to Arkansas. 
Missouri Tigers - September 29 at UCF
How often is it that an SEC team travels to UCF? In Missouri's case, the trip will come after games vs. Georgia, Arizona State and at South Carolina. That's a big first month as an SEC team and you have to wonder if the emotions won't be as high for the Tigers after experiencing SEC football for the first time.
South Carolina Gamecocks - August 30 at Vanderbilt
As stated in the Florida section, Vanderbilt isn't going to sneak up on anyone. But South Carolina will travel to Nashville on the first Thursday night of the season. That has a "game of the century" feel for Vanderbilt, especially considering the hype that James Franklin has brought to Nashville. South Carolina is going to be the favorite in the East, but would you be totally shocked if Vandy pulled the upset? I wouldn't.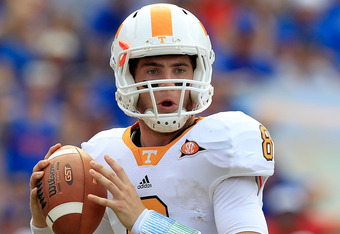 Sam Greenwood/Getty Images
Tennessee Volunteers - October 13 at Mississippi State
Tennessee's schedule sets up nicely as well. The Volunteers will travel to Mississippi State following a bye week, but before games vs. Alabama and at South Carolina. They will have time to prepare, but with the Crimson Tide looming the following week, you have to wonder just how focused the Vols will be to take on the Bulldogs in Starkville.
Vanderbilt Commodores - November 10 at Ole Miss
Vanderbilt's schedule sets up well, too. The Commodores play road games at Northwestern, Georgia, Missouri, Kentucky and Ole Miss. The last two are back-to-back and the second of those road games is where they trap could grab the 'Dores. It's hard to win on the road in the SEC and with a home date vs. Tennessee looming the following week, it's possible that Vandy will be looking past the Rebels.