NBA Playoff Schedule 2012: Previewing and Predicting Monday's Matchups
May 7, 2012
Steve Dykes/Getty Images
Monday provides us with two Game 4 matchups in the NBA. The San Antonio Spurs look to sweep the Utah Jazz, while the Memphis Grizzlies look to even up the series against the Los Angeles Clippers.
San Antonio Spurs at Utah Jazz- 8 p.m. EST (TNT)
The Spurs have handled the Jazz easily in their first three matchups as they head into Game 4. Led by Tony Parker, San Antonio has proven that they are clearly the better team and deserve to be the No. 1 seed in the Western Conference.
Al Jefferson has even come out and said that the Spurs are a better team than the Jazz. This is not a surprise to fans, but it is a surprise that a player will publicly say that. 
As for tonight's game, look for the Spurs to finish off the Jazz with another stellar performance by Parker. He has been able to penetrate the lane with ease and make floaters in the lane or find the open man on the wing. The Jazz will put in a good effort at home for the fans but they will lose by double digits.
Final Score: 108-93
Memphis Grizzlies at Los Angeles Clippers- 10:30 p.m. EST (TNT)
The Clippers took a 2-1 lead in the series after almost giving game three away by missing four straight free throws in the last 30 seconds of the game. Memphis fell short and has suffered two devastating losses so far.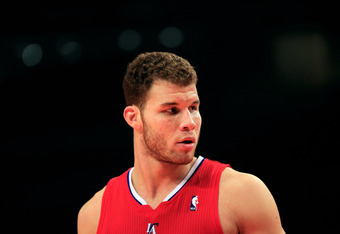 Chris Trotman/Getty Images
The Grizzlies have shown that they are the team to beat through three quarters but seem to be having trouble closing games. The inexperience of the Clippers seems to be catching up with them but they are getting away with it through late game execution.
Expect the Grizzlies to come out aggressive tonight and try to run the ball. Defensively they need to make sure they stop the Clippers from getting into transition and make them use their half-court offense.
This series has been tight throughout and we should see more of the same tonight. The Grizzlies will close this game out and pull out a tight victory.
Final Score: 95-92
Tonight's games on TNT should be a great watch. The first games should feature the Spurs working as a flawless unit and second features two young teams who have made this first round exciting.