2012 NFL Free Agents: Ranking the Top Players Still Available
May 4, 2012

Joe Robbins/Getty Images
With the 2012 NFL Draft in the rear-view mirror, teams can now focus on filling their remaining needs through free agency. Though it is incredibly late in the process, there are five players still on the market who could be a big help to teams next season.
Here is a look at the top players still out there on the free agent market.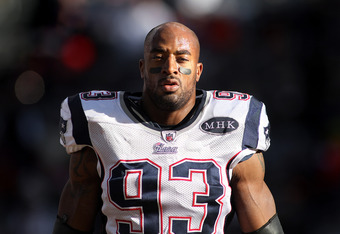 Marc Piscotty/Getty Images
1. Andre Carter, DE
Carter had a great season in 2011 for the New England Patriots. In 14 games, he made 52 tackles and racked up 10 sacks. Most expected the 32-year-old to return to the Patriots this offseason, but he has yet to sign anywhere. Carter is rehabbing a torn quadriceps muscle and should catch on somewhere at some point.
He had a great season in 2011 and he should be able to do it again. He has always had the talent to be a premiere pass rusher and after losing Mark Anderson to the Buffalo Bills via free agency, New England could use him back.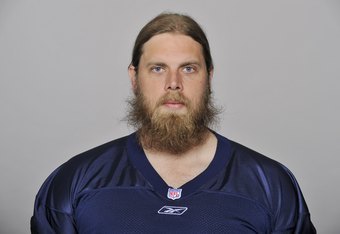 NFL Photos/Getty Images
2.  Jake Scott, G
Scott was ranked as one of the best free agent guards by Pro Football Focus, and he only allowed five sacks and 12 quarterback hits in four seasons with the Tennessee Titans. He also started 124 consecutive games in that time.
Scott recently visited the Miami Dolphins and Arizona Cardinals and would be an upgrade for either team. Guards are seriously devalued around the league and that's the only reason Scott is still available. He is only 31 years old and he still could be a great starter in the league.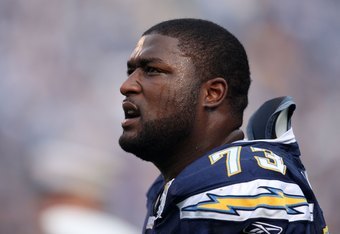 Donald Miralle/Getty Images
3. Marcus McNeill, OT
As far as pure talent goes, McNeill is probably the best player available. He is a two-time Pro Bowler who has just struggled to stay healthy over the past few seasons. The San Diego Chargers had to let him go this offseason because of questions surrounding the neck injury that forced him to finish the season on injured reserve.
McNeill is still just 28 and at 6'7" and 336 pounds, he has the ideal frame for a franchise-type left tackle. The Philadelphia Eagles are reportedly interested in him and if he can prove he is actually healthy, McNeill could be a long-time starter in the league. He's definitely worth a shot.
NFL Photos/Getty Images /Getty Images
4. O.J. Atogwe, S
After signing a five-year, $26 million deal before the season Atogwe was released after playing 13 games for the Washington Redskins in 2011. He only started eight games and had a disappointing season. But there is a reason the Redskins signed him to that deal last year. He can play. 
Atogwe is still out there because of fears that he has completely lost it, but I can't believe that he has really dropped off as much as he showed last season. I'd believe he was just a bad fit in Washington. At this point in the offseason, the 30-year-old could likely be signed cheaply.
He visited the Kansas City Chiefs this week and he could be an absolute steal at this point.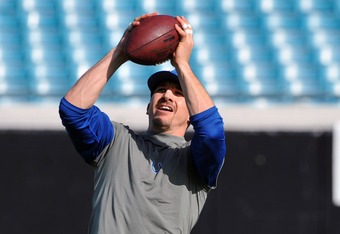 Al Messerschmidt/Getty Images
5.  Dallas Clark, TE
After being one of the NFL's best tight ends for the bulk of his career, Dallas Clark is coming off two terrible seasons. In 2010, Clark only played six games and finished the year with 37 receptions for 347 yards and three touchdowns. In 2011, he fell off even more, playing in 11 games and finishing with 34 receptions for 352 yards and two scores.
Clark may have just hit the wall, but he's just 32 years old and, like Atogwe, he could probably be signed to a very cheap contract at this point. He had an awful year blocking in 2011, but could still be valuable as a pass-receiving tight end. The Chiefs are reportedly interested and it could be a low-risk, high-reward signing.