Son of Packers Offensive Coordinator Joe Philbin Found Dead
January 9, 2012
Handout/Getty Images
Michael Philbin, son of Green Bay Packers offensive coordinator Joe Philbin, was found dead in Oshkosh, Wisconsin on Monday.
January 11, 2:05 p.m. EST
According to a report from the Associated Press, preliminary autopsy results show that Michael Philbin died of fresh water drowning. No evidence of foul play was found during the examination.
It will be several weeks before toxicology reports are available. In the meantime, Oshkosh police will continue their investigation.
On Tuesday, Packers linebacker Clay Matthews said in a radio interview that Sunday's playoff game against the New York Giants will be dedicated to Philbin.
January 10, 2:30 p.m. EST
The Packers have released their first statement since news of Michael Philbin's death (via Yahoo!):
"The Packers family was saddened to learn of the passing of Michael Philbin, son of offensive coordinator Joe Philbin," general manager Ted Thompson said in a statement released by the club.

"Our thoughts and prayers are with Joe, his wife, Diane, and the Philbin family as they cope with their loss. This is an emotional and difficult time for them, and we ask that everyone respect their privacy. All of us in the Packers family share in their grief."
ESPNWisconsin's Jason Wilde reported on Twitter that Packers players have been informed that Michael Philbin's body has been positively identified. ESPN's Andrew Brandt reported that Philbin's body was found in a river.
According to a report from TheNorthwestern.com, a body was discovered in the Fox River at about 3:00 p.m. local time. Winnebago County Sheriff's Capt. Todd Christie said the body was found about 30 yards from the shore, but police did not immediately make a positive identification.
Reports claim Philbin was in Oshkosh to visit with friends. He was last heard from at about 2:00 a.m. on Sunday. A witness heard someone go through the ice on the river and call for help at around 2:30 a.m.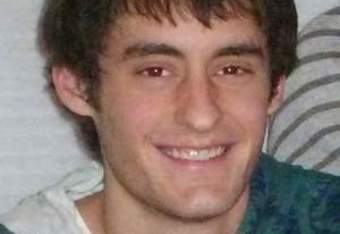 Philbin was reported missing at 8:15 p.m. on Sunday. Police chose to treat his disappearance and the river incident as two separate cases. Police did not suspect foul play in his disappearance.
Michael's father, Joe, has been on the Packers' staff ever since 2003 and he has been the team's offensive coordinator since 2007. The Packers have been one of the most prolific offensive teams in the NFL during his tenure as OC, and they of course won Super Bowl XLV last February.
The Packers are slated to take on the New York Giants in the Divisional Round of the NFC playoffs on Sunday afternoon. The Packers have yet to comment on Joe Philbin's availability for the game. Via Wilde, Packers head coach Mike McCarthy did say on Monday that the team holds to a "family first philosophy."
The 21-year-old Michael was the second-oldest of Joe Philbin's six children.