Penn State Scandal Proves Football Has Too Much Power
November 17, 2011
Mario Tama/Getty Images
So many horrible things have come to light due to the Penn State child-sex scandal, but the most disgusting atrocity may have been the stranglehold college football exhibited on people's perspective during the immediate fallout.
When the general public first discovered Jerry Sandusky had allegedly sexually abused children, the reaction was to get him to jail. The Associated Press staff reports that former District Attorney Michael Madeira had this reaction to the alleged crimes.
"These kinds of things are serious to me. Instantly saddened, deeply saddened, with the regards to the number of alleged victims," he said.
However, it seems that as soon as Joe Paterno's name came up in the case, many blind followers arose like zombies coming from the dead. Once the idea of Penn State's game against Nebraska being canceled came up, people were outraged.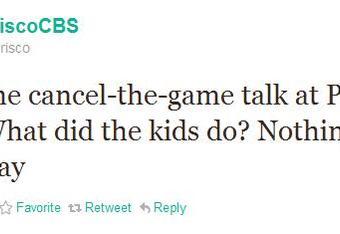 The game should have been the last things on people's mind.
As a sportswriter, my focus should have technically been on the game, but I wouldn't have cared at all if they didn't play. No, the players did not deserve to be penalized for something they likely knew nothing about, but a football game shouldn't have mattered at that point.
The grand jury report gave us reason to believe that eight children's lives were affected by an alleged pedophile, yet some people were—and still are—upset that their beloved "Joe Pa" was fired.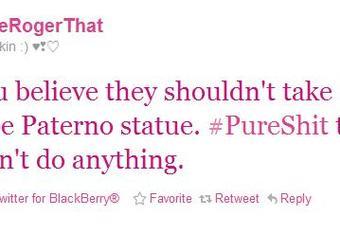 Some have taken a closer look at the alleged facts of the case and allowed their mind to do the rest.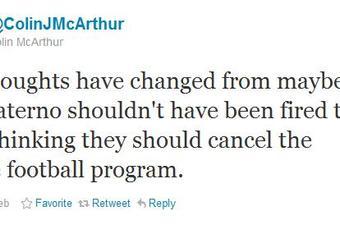 If everything that's come to light so far about the case proves to be true—and it seems likely that it will—the Penn State program will have a new legacy.
The school will be known for its decade-long cover-up of an abomination.
Are you still worried about the football team?