2012 MLB Offseason: Rating the Top 15 Shortstops According to TPR
November 13, 2011
Jim McIsaac/Getty Images
It's been a couple of days, but we are now ready to continue with the total player ratings. Shortstops are often the best athletes on Little League teams. The same is often true in the Caribbean as well. In the big leagues, teams often focus of defense at that position. So, players who can also have a distinctive advantage.
For those joining us for the first time, the total player rating encompasses fielding, hitting, and base running. We take the runs above (or below) average from three different sources in each category. Baseball Prospectus, Fangraphs, and Baseball Reference all include run based metrics in all three categories.
15. Zack Cozart, Cincinnati Reds
Fielding: 10.7
Hitting: 0.8
Base Running: 0.9
Total Player Rating: 12.4
Cozart got some playing time late in the season when the Reds went away from Paul Janish. Janish was a superior defender, but Cozart offers passable offense. Whether that will continue next season is anyone's best guess. Both players are plus defenders though.
14. Marco Scutaro, Boston Red Sox
Fielding: -10.0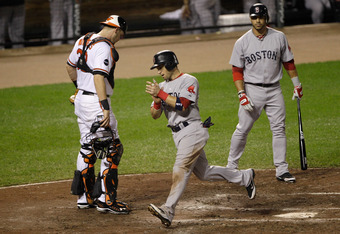 Rob Carr/Getty Images
Hitting: 20.3
Base Running: 2.7
Total Player Rating: 13.0
No team can afford to have an all-star at every position. Scutaro is important to the Sox because he offers them competent play in every phase of the game without breaking the bank. They wisely chose to exercise his option.
13. Asdrubal Cabrera, Cleveland Indians
Fielding: -37.0
Hitting: 49.6
Base Running: 4.2
Total Player Rating: 16.8
Cabrera is one of the worst defensive shortstops in baseball. You wouldn't know it by watching ESPN's Baseball Tonight. That is the danger of basing your opinion on web gems. He can hit well which means a move to second or third could be in the offing.
12. Clint Barmes, Free Agent
Fielding: 30.1
Hitting: -9.9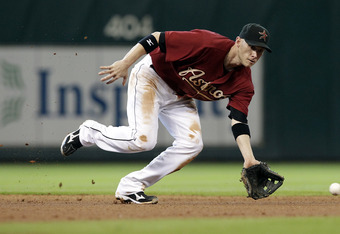 Bob Levey/Getty Images
Base Running: -1.1
Total Player Rating: 19.1
The Astros keep vascillating between signing Barmes and letting him go. He is very valuable to them since he is their best defender. He also was the best defensive shortstop in the National League this past season. He isn't good offensively, but he is passable.
11. Emilio Bonifacio, Miami Marlins
Fielding: -17.8
Hitting: 24.0
Base Running: 14.0
Total Player Rating: 20.2
Technically speaking, Bonifacio would register as a super utility guy. Hanley Ramirez spend most of last season on the shelf, so Bonifacio stepped into the breach. He can play third and all three outfield spots as well.
10. Brendan Ryan, Seattle Mariners
Fielding: 31.6
Hitting: -19.9
Base Running: 9.3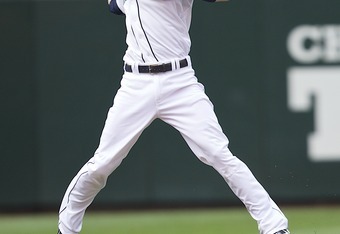 Stephen Brashear/Getty Images
Total Player Rating: 21.0
Ryan is the AL version of Clint Barmes. Both led their league in fielding runs and neither won the Gold Glove award. Well, those guys struggle to get it right year in and year out. Like Barmes, he struggles some offensively, but he isn't awful.
9. Jimmy Rollins, Free Agent
Fielding: 10.1
Hitting: 12.7
Base Running: 4.0
Total Player Rating: 26.8
Everyone likes Rollins, but I'm not sure that anyone likes Rollins as much as Rollins likes himself. He is asking for a four or five year deal and that just ain't going to happen. Of course, there is always one fool ready to be taken.
8. Alexei Ramirez, Chicago White Sox
Fielding: 25.8
Hitting: -7.1
Base Running: 9.5
Total Player Rating: 28.2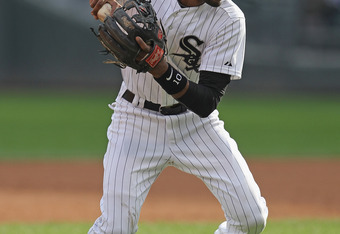 Jonathan Daniel/Getty Images
Very few analysts ever talk about Ramirez when discussing the best shortstops in the game, but they probably should. He does everything reasonably well. He might even blossom without Ozzie Guillen breathing down his neck.
7. Elvis Andrus, Texas Rangers
Fielding: 18.6
Hitting: -8.9
Base Running: 21.8
Total Player Rating: 31.5
One of the underrated factors of the Rangers success is how well they ran the bases. Enter Andrus. He didn't hit that well but he was good at everything else and it made him one of the best overall shortstops in baseball.
6. Erick Aybar, Las Angeles Angels
Fielding: 9.3
Hitting: 25.4
Base Running: 12.7
Total Player Rating: 47.4
Here come the Angels with another solid player. They certainly don't have the star power of the Rangers, but they have a solid player at every position. Aybar is one of the few players to have positive scores in all three categories.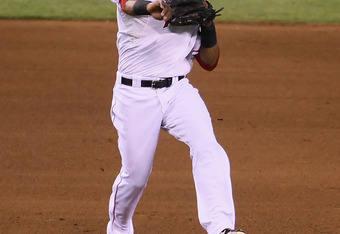 Jeff Gross/Getty Images
5. Yunel Escobar, Toronto Blue Jays
Fielding: 8.0
Hitting: 40.6
Base Running: 0.5
Total player rating: 49.1
Escobar was another one of Alex Anthopolous's strokes of genius. He traded Alex Gonzalez for Escobar. While Gonzalez is the superior defender, Escobar can flat out hit. The Blue Jays have a developing young offense.
4. J.J. Hardy, Baltimore Orioles
Fielding: 27.3
Hitting: 30.6
Base Running: 2.2
Total Player Rating: 60.1
Every once in awhile you find a diamond in the rough. The Orioles found one when the Twins and Brewers both gave up on him. All he did was produce near the top in both hitting and fielding. They signed him to a long terms deal, so good or bad, he will be there awhile.
3. Jhonny Peralta, Detroit Tigers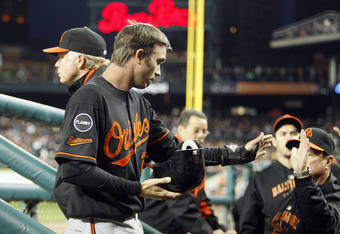 Jorge Lemus/Getty Images
Fielding: 22.8
Hitting: 49.0
Base Running: -8.8
Total Player Rating: 63.0
The Indians patted themselves on the back for letting Peralta go. Don't look now, but he is making Asdrubal Cabrera look like a bush leaguer. They patted themselves on the back way too quickly.
2. Troy Tulowitzki, Colorado Rockies
Fielding: 18.3
Hitting: 79.5
Base Running: -5.6
Total Player Rating: 97.2
There is a ton of separation between Tulowitzky and Peralta. The funny thing is that most people feel that Jose Reyes' season was an aberration. If that is the case, Tulowitzki is literally in a league by himself.
1. Jose Reyes, Free Agent
Fielding: -8.7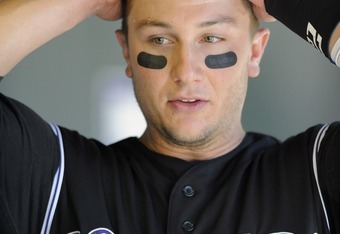 Jack Dempsey/Getty Images
Hitting: 96.2
Base Running: 11.3
Total Player Rating: 98.8
When you match becoming a free agent with being the best at your position you have the recipe for a huge contract. When you match that with what was obviously a career year you have the makings for a free agent bust.
Bottom Feeders
Tsuyoshi Nishioka, Minnesota Twins
Fielding: -28.9
Hitting: -43.0
Base Running: -4.6
Total Player Rating: -76.5
The Twins signed Jamey Carroll to a two-year contract to be their shortstop. Carroll has never played shortstop regularly anywhere he has been. This past season he played some there, but played more often at second and third. That should show you how desperate the Twins were.
Orlando Cabrera, Free Agent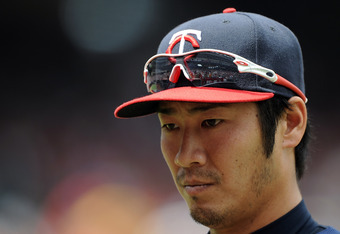 Harry How/Getty Images
Fielding: -4.8
Hitting: -69.3
Base Running: -2.3
Total Player Rating: -76.4
There are free agents like Reyes and there are these guys. He played second base for Cleveland, but the Giants brought him in to solidify the shortstop spot. Neither team was pleased with what they got.
Reid Brignac, Tampa Bay Rays
Fielding: 8.0
Hitting: -69.2
Base Running: 0.2
Total Player Rating: -61.0
The Rays want to find a way to get Sean Rodriguez into the lineup. It could be at second or short. If they can find a way for it to happen at short, they could see a considerable push at the plate overall.
In addition to being the editor of hardballchat.com, Scott Barzilla is also the proud father of one and the author of four books. His books can be found at Amazon and Barnes and Noble. Barzilla's Hall of Fame Index was nominated for the Sporting News Award for statistical advancement.