Tom Bradley Penn State: Interim Coach Won't Last Long at Reeling University
November 10, 2011
Doug Benc/Getty Images
Tom Bradley is in as the head coach at Penn State in light of Joe Paterno being fired, but his spot at the top is just a temporary fix for the Nittany Lions.
The CBS Sports Staff also announced the termination of school president Graham Spanier on Wednesday night, with the child-sex scandal surrounding the school clearly the issue at hand.
These two figure-heads of the school are allegedly responsible for a massive cover-up for former defensive coordinator Jerry Sandusky, who will be tried with multiple charges of sexual molestation.
A Penn State Board of Trustees unanimously voted to fire the legendary coach, and did so on Wednesday night.
That's where Bradley comes in. Oddly enough, Bradley is in his 33rd season on the Penn State staff. The defensive coordinator is now the team's interim head coach.
However, Bradley will not last.
In fact, one wonders whether or not he even wants arguably one of the most media-ridden positions in the county right now.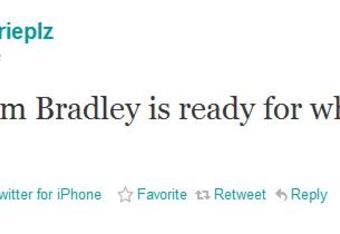 The school will likely clear out everyone who was involved with the program during the time period of Sandusky's alleged assaults, some of which reportedly happened on campus. This action will be taken to salvage some degree of Penn State's reputation.
The university will be grief-stricken for many years to come. Riots have ensued due to the quick release of Paterno, which has caused an uproar in the student community at Penn State.
Bradley, however, was only promoted to the top because the hiring process is the last thing the school wants to deal with right now, and will likely be held in the offseason.
The Philly Sports Daily Staff says there are three possible long-term replacements on the market. Those names are Al Golden, Urban Meyer and Al Schiano.
For now, Bradley is the leader of the 8-1 Nittany Lions. His longevity with the program and potential involvement with the cover-up will force him out sooner rather than later.