Colin Kaepernick Didn't Attend NFL, NFLPA Meeting After Being Asked by Players
October 17, 2017
Richard Drew/Associated Press
Philadelphia Eagles safety Malcolm Jenkins told reporters Colin Kaepernick declined to attend a meeting that took place between NFL owners and players Tuesday, which was largely centered on creating a dialogue on player demonstrations regarding racial injustice.
Jenkins said he did not know why Kaepernick, who remains unsigned six weeks into the season, did not attend. A group of players and owners met at the NFL's Manhattan headquarters Tuesday, with both sides coming away largely satisfied with the conversation. 
"Those conversations will continue. That dialogue will continue," Jenkins said. "As players, we'll continue to do the work in our communities. We feel like that's the most American thing to do is to use your platform to influence with the stage that we have."
Kaepernick's attorney, Mark Geragos, released a statement saying the free-agent quarterback was not invited by any NFL executives. The two sides plan follow-up meetings and "have asked that [Kaepernick] attend the next meeting with the goal of forging a lasting and faithful consensus around these issues." 
Geragos is currently representing Kaepernick in a federal collusion case against the NFL. In the filing, Kaepernick says NFL owners colluded together to blackball him from the league as a result of his protests during the national anthem last season. 
Kaepernick sat or knelt for the national anthem during every game of the 2016 season with the San Francisco 49ers. Despite being surrounded by one of the league's worst supporting casts, Kaepernick threw for 2,241 yards and 16 touchdowns against four interceptions. He added 468 yards and two touchdowns on the ground.
No NFL team has seriously considered signing Kaepernick since the Baltimore Ravens and Seattle Seahawks this offseason. In both cases, the teams chose to go with less-established names as their backup quarterbacks.
---
🔥 Top Videos from Around B/R 🔥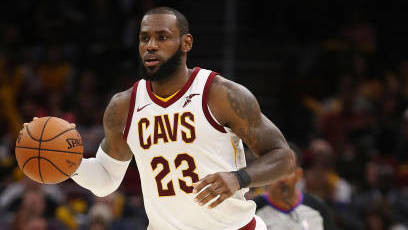 OBJ's Trade to Cleveland Has the Browns Hyped

Le'Veon's Power Move Pays Off After Signing Massive Deal with Jets

Friends to Foes, Ex-UGA Teammates Meet in Super Bowl

Cooks Gave a Super Gift to This Rams Employee

Mahomes Loves Ketchup as Much as Torching Defenses

Bears Hoping to Ride Club Dub to the Super Bowl

The Worst Fantasy Football Punishments for Last Place

NFL Players Bring Soccer Traditions to the NFL

JuJu Is a Man of the People

Bills Superfan 'Pancho Billa' Continues to Inspire

Happy 26th Birthday to OBJ 🎉

Mahomes Is 'Showtime' Off the Field Too

Thielen's Ride from Underdog to Record-Breaking WR

Shanahan and His Son Carter Are Hyped for Carter V

Browns Winning Off the Field with Community Service

Conner's Journey from Beating Cancer to Starting RB

Does Donovan McNabb Deserve Your 2019 Pro Football Hall of Fame Vote?

B/R Fantasy Expert Matt Camp Gives His Picks for Keep or Release After Week 2

Does Hines Ward Deserve Your 2019 Pro Football Hall of Fame Vote?

Shaquem Griffin Starting for Seahawks in Week 1