The Real Reasons Behind the Charlotte Bobcats' Surprising Turnaround
February 23, 2014
Steve Dykes-USA TODAY Sports
Two years removed from winning seven games over the course of an NBA season, the Charlotte Bobcats are officially one of the most fun and fascinating units in the Eastern Conference.
Led by a young core, strong leadership and a once-maligned free-agent signing, the 'Cats already have won six more games than all of last season, and sit as the East's sixth seed. A playoff appearance would be the franchise's second ever, and first since 2009-10.
And with as many as three first-round picks in the upcoming loaded draft, it appears the team's momentum will undoubtedly carry over through the organization's rebranding next season. 
Charlotte's .474 winning percentage is already good enough for second-best in the team's history, and the defense is a half-point per 100 possessions off the 2009-10 team for top Bobcats honors. 
The franchise that has seen more turnover in its 10 years of existence than any other has finally built a sustainable success model, and there are a number of key factors of which it is comprised.
Steve Clifford Emerging as a Coach of the Year Candidate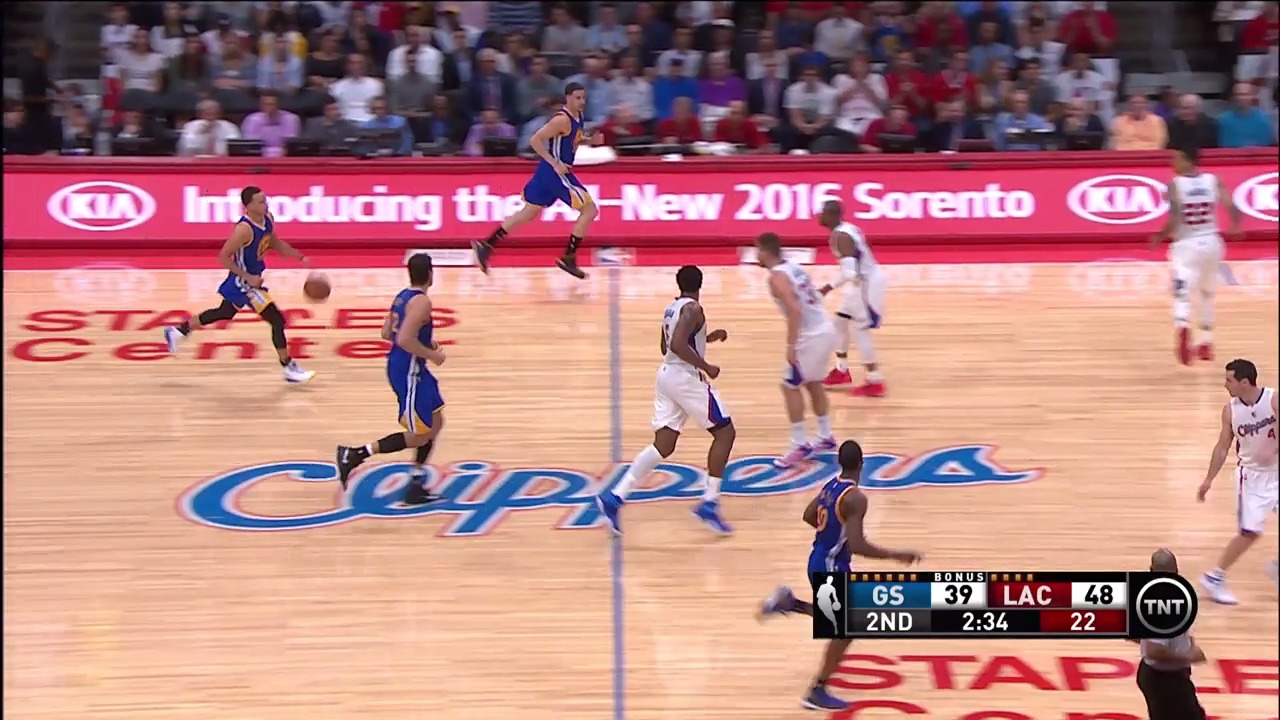 The Bobcats deciding to can 2012-13 head coach Mike Dunlap after a single failed season seemed like an overreaction to some, but nobody can question the hiring of Steve Clifford just a half-season into his head coaching career.
The Van Gundy disciple—he served as an assistant on Jeff Van Gundy's Knicks and Rockets staffs from 2000-07, and was an assistant to Stan Van Gundy with the Orlando Magic from 2007-2012—has preached a vision of elite defending that has rang through to the 'Cats, who run out one of the league's youngest rotations nightly. 
Rick Osentoski-USA TODAY Sports
The team ranks sixth in defensive efficiency, allowing 100.8 points per 100 possessions, according to NBA.com (subscription required). Charlotte is also sixth in field-goal percentage allowed at 44 percent. 
Clifford has gotten a career season from third-year guard Kemba Walker, who's now the undoubted first option at point after Ramon Sessions was dealt away at the deadline. 
The coach inherited a team that went 21-61 a season ago, and has morphed a very similar roster into a playoff contender. Clifford spoke with CBS Sports' Matt Moore about his immediate impact on the 'Cats.
What I've tried to do is, and I got this from Jeff when I was at Adelphi. He told me to come up with a leadership model. And I did the same thing when I got here. I think with these guys, if you ask them about me, at the end of the year the No. 1 thing I want them to say is 'He wants me to play well.'

Most athletes, but particularly NBA players, that's all they care about. It's relationships and all that but at the end of the day, they're pro players. If they think that you can help them play well as individuals and as a group, they're going to listen to you. If they don't think you can help them or know what it takes to win in this league, they're not going to listen to you. For me, especially since I'm not not an ex-player, it's about helping them play well and then establishing credibility that I knows what we have to do to play well to win.
Judging by the team's marked improvement this season, his message has undoubtedly gotten through. And for a franchise that's gone through five coaching changes in 10 seasons, Clifford's emergence as a Coach of the Year candidate comes not a moment too soon. 
Al Jefferson Changing the General Opinion of His Contract
Much like the Dunlap firing, the Bobcats' other big-time maneuver of the offseason was greeted with initial scorn.
Charlotte agreed to a three-year deal worth $41 million on July 4 of last year with veteran center Al Jefferson. At the time, the contract was thought to be in the running for worst of the offseason. 
Jason McIntyre of The Big Lead was among the first—but certainly not the only—analyst to scrutinize the bloated deal. 
Al Jefferson – who may have peaked five years in Minnesota when he averaged 23 points and 11 rebounds a game – is going to get about $14 million per year (player option for the 3rd year, but of course he's going to take it). So Jefferson, 28, will be making more money than other forward/centers like Joakim Noah ($12 million next season, then $13 million in 2014-2015) and Al Horford ($12 million each of the next three years).

I'm sure this deal will be widely destroyed, as Jefferson – who barely plays defense and rarely gets to the foul line – isn't worth $14 million. If I were the GM of the Bobcats, I wouldn't have given Jefferson anything in the vicinity of $14 million a year.
At the time, it was indeed hard to justify Jefferson garnering the $14 million annual salary he received. But the 29-year-old's play as a Bobcat has put a halt to much of the contract backlash. 
He's shooting about 10 percent lower than his career average, but he's posted his highest points average in five seasons and is logging double-digit rebounds for the first time since that 2008-09 season for the Minnesota Timberwolves. 
He's hauled down 28 percent of the Bobcats' defensive rebounds while he's on the floor, and has even logged a career-high 13.3 assist percentage out of the center position. His 22.05 player efficiency rating is the fourth-best of his career, and is good for fifth among centers, according to ESPN.com.
According to Synergy Sports (subscription required), Jefferson is the seventh-best defender in the league when checking pick-and-roll screeners. He's been strong in the post for Charlotte, too, giving up only 0.7 points per post-up defended, ranking 29th.
These are stark improvements from last season, when he was ranked 78th in defending the roll-man and 94th when guarding post-ups for the Utah Jazz. 
Jefferson leads the Bobcats in scoring and rebounding with 20.5 points and 10.4 rebounds per game. He's been every bit the anchor on offense the team was hoping for by inking him to a luxurious deal last summer, and hasn't given up nearly as much on the defensive end as most anticipated. 
Kemba Walker Emerging as an All-Around Threat
Behind Jefferson on the Bobcats' scoring leaderboard is third-year guard Kemba Walker with 18.5 points per contest. Though he's shooting just 41 percent from the field, the UConn product has posted a career-high net rating of plus-9.2, which equals the best differential on the team.
He's marginally decreased his turnovers from last season while playing at a higher usage rate, and according to Basketball-Reference, has already doubled his defensive win share total from last season. According to 82games, he's holding his opponents to an effective field-goal percentage under 48. 
He's the 33rd-ranked player league-wide in defending isolations, allowing only 0.64 points per isolation play, and just 24-percent shooting on those play types. Overall, Walker's opponents are shooting a combined 38.6 percent against him, according to Synergy. 
He's been equally effective with the ball in isolation, posting a stellar 1.15 points per play when going one on one, which ranks 14th in the association. He's shooting 44 percent on three-pointers in isolation.
As a playmaker, Walker has put up 5.5 assists a night this season, which is a shade off his career-high set last season at 5.7.
According to NBA.com's player-tracking data, Walker ranks 15th in the league (minimum 13 games played) in secondary assists per game at 1.6. He's also in the top 25 (minimum 13 games) in free-throw assists per night. And despite his dominance in isolation, he leads the NBA in passes per game at 78.3, helping avoid stagnancy on offense. 
All these parts combined have created a Bobcats season more encouraging than any other. With a clear vision in place, young pieces only developing into more polished players and a wealth of draft selections in the near future, the reincarnated Charlotte Hornets are sure to generate a playoff buzz for the foreseeable future. 
Stats gathered are from Basketball-Reference, 82games, Synergy Sports and 82games.com.