Incoming Freshmen Who Are Most Likely to Start This Season
June 28, 2012

Kevin C. Cox/Getty Images
We're almost two months away from Michigan and Alabama locking their proverbial horns in Arlington, Texas. The powerhouse programs will enter summer camp with incoming freshmen that will look to fill in key positions on both sides of the football. Jerry Jones, on the other hand, can be heard in the state of Texas with his evil maniacal laugh. 
Alabama lost some players on offense but they don't retain many players on the defensive side of the football. 
Meanwhile, Michigan doesn't lose very many players on both sides of the football. However, many fans (and the coaches) feel a lack of depth on the offensive and defensive lines could severely hurt the team if an injury were to occur. 
Blake Countess was a highly rated freshman who certainly proved himself to Brady Hoke and Greg Mattison and was starting at the cornerback position by mid-season.
So which outstanding freshmen will be starting at some point in the 2012 season?
Ondre Pipkins
Entering fall camp, Dukes of Hazard fan Will Campbell will more than likely be starting, but who's going to take the other defensive tackle position? Quinton Washington? Nathan Brink? I'm not convinced they're good enough to step up to the plate. 
Ondre Pipkins is rated 5-stars by Rivals. Not only was he highly recruited by by Alabama, Florida, Ohio St. and Missouri, but Pipkins had an absolutely dominating performance at the Army All-American game. Here's a link if you missed him.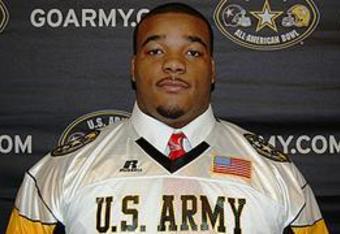 Pipkins has incredible strength and as a result, he's able to penetrate the line of scrimmage and stop the run and pass attempts alike. 
With a general lack of depth on the defensive line combined with just how good this incoming freshman is, he's almost a lock to be starting by the middle of the season at the latest. 
Dennis Norfleet
In high school, Dennis Norfleet played running back but he was also an effective return man. This is primarily why Brady Hoke recruited him. As a matter of fact, Norfleet was a verbal commitment to Cincinnati until he changed to the Wolverines on signing day. 
While Michigan's special teams was greatly improved with Brendan Gibbons kicking field goals, the Wolverines weren't a threat returning kick-off and punt returns. 
Dennis Norfleet just might be the answer to Brady Hoke's desire for some special teams touchdowns. Take a look at this clip of Norfleet as both a running back and a return man. 
He has explosive acceleration combined with the ability to effectively dodge many tackles. Expect him to be the starting return man for the Wolverines at some point this season.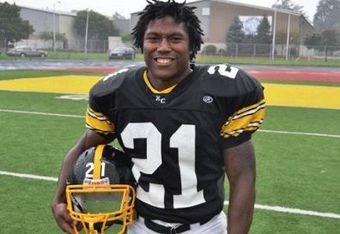 Amara Darboh
The wide receiver position remains a mystery to the Michigan Wolverines this fall. Their best receiving option in Junior Hemmingway graduated and is now a member of the Kansas City Chiefs. 
Roy Roundtree is their number one option now, but the talent level falls off a cliff after Roundtree. Jeremy Gallon is a slot receiver as well as Drew Dileo, so they're not much of an option as the clear number two receiver. The remaining receivers have little or no playing experience. 
Amara Darboh is a consensus 4-star receiver out of Iowa. As you can see from this highlight clip, he catches quite a few balls in traffic and while he's 6'2", he could grow an inch taller at some point soon. 
Throwing to a big target was important to Denard Robinson last season. Shoelace would throw many "jump balls" to Hemmingway and he'd catch them. If Darboh impresses enough at camp, he could be the next person to be catching those types of passes from Robinson.
***Please Note***
You may have wondered why I didn't pick highly valued offensive line recruits like Kyle Kalis and Erik Magnuson. The players most likely to take a redshirt season from any team are the offensive linemen. The learning curve is very steep for those players. The only way I could see a true freshman offensive lineman landing some starting playing time is if there's a major injury and somebody needs to fill in at guard.