Lou Williams: Analyzing Teams That Must Target Star Free Agent
June 24, 2012

Jonathan Daniel/Getty Images
Philadelphia 76ers guard Lou Williams has opted out of the final year of his contract and will see what he's worth on the open market before making any decisions about his future.
The shoot-first sixth man would have made over $6 million next season, but it's clearly in his best interest to pursue a lucrative long-term deal with his value at an all-time high. The 25-year-old point guard is coming out of his best season with Philadelphia after averaging nearly 15 points a game off the bench.
Williams has never been the most efficient scorer, but he's a spark-plug who never hesitates to take big shots. His shooting from range improved to 36 percent this year, and his mid-range game makes him an especially hot commodity.
The bad news for Philly is that this guy could command big dollars from teams looking for an extra scoring punch (via Philly.com's Bob Cooney):
A league source said that the interest in Williams throughout the league is "significant" and that a contract to land him could be "in the Thaddeus Young range." Before this past season Young signed a 5-year deal worth close to $43 million.
That kind of dollar range won't necessarily break the bank, but not every team will be able to afford that kind of deal. Here are a few teams with both the resources needed to land Williams and a role for him to play in the backcourt.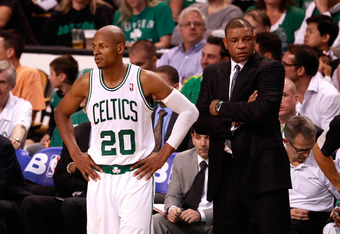 Jared Wickerham/Getty Images
Williams may not seem like an ideal replacement for Ray Allen. He doesn't have the size, and he's not as pure of a long-range threat–but then again, who is?
Still, Boston needs offense, and there's no question Williams can play off the ball and run his defender through screens with the best of them. He's got quick feet and a quick release and could give Rajon Rondo a dangerous target in the Celtics' half-court offense. 
The Celtics will likely spend the better part of their cap space on Kevin Garnett and potentially a big man to pair alongside him. If any of those plans fall through or the team finds a way to spend efficiently, it may have enough room to make a run at Williams.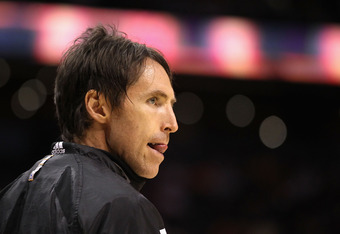 Christian Petersen/Getty Images
Regardless of whether Phoenix finds a way to retain point guard Steve Nash, a scorer like Williams would make a nice addition. Shooting guard Shannon Brown is an unrestricted free agent, but the Suns could probably use a versatile shooter even if they do hang on to Brown.
Phoenix will have around $20 million in cap room this summer, so it wouldn't be hard to fit Williams into their plans. The Suns could theoretically add a top-tier free agent along with Williams, or otherwise divide the money up amongst more options.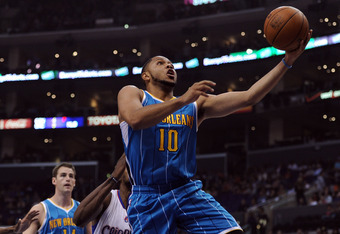 Harry How/Getty Images
The Hornets can't be too disappointed with what they've seen from Jarrett Jack, but a sixth man to play behind him and Eric Gordon would give New Orleans an absolutely deadly backcourt rotation. The organization's actual interest will depend heavily on what happens with that 10th-overall pick in the draft.
It the Hornets hold on to the pick and land a guy like Damian Lillard, Williams wouldn't make much sense. If the club instead opts to trade the pick for a veteran, that could impact cap space and any free agent pursuits.
This much is clear though: Moving Trevor Ariza and Emeka Okafor will help free up some more money this summer when Rashard Lewis gets waived.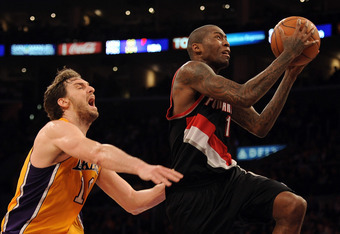 Harry How/Getty Images
Portland would probably prefer to have a pass-first guard like Andre Miller, but they could have enough money to go after a legitimate floor general like Miller as well as a shooter like Williams. Just about anything would be an improvement over what happened this season with free agent Raymond Felton.
With Jamal Crawford likely on the move, Williams would have a ready-made role in Portland thanks to his ability to bring some energy off the bench.