MLB Draft 2012: Is African-American Prospect Wave an Anomaly or Sign of Change?
June 6, 2012

The dwindling number of African-Americans playing Major League Baseball is a recurring topic every year, especially around April 15, when MLB celebrates Jackie Robinson Day. 
It's commendable for baseball to honor one of the—if not the most—pioneering figures in its history. Yet it's also a bit awkward to talk about Robinson breaking the sport's color barrier, and then turn our attention back to the diamond, where so few African-Americans currently play.
African-Americans populate eight percent of current major-league rosters, according to a USA Today study. And 25 percent of those in the game happen to be on three teams—the New York Yankees, Los Angeles Angels and Los Angeles Dodgers. Ten clubs have no more than one African-American player.
So when seven African-American players were among the 31 first-round selections in this year's MLB draft, that development might just be worth mentioning. But it also raises the question as to whether this signifies any kind of growing trend in amateur baseball or if this is a one-year fluke.
As Fox Sports' Ken Rosenthal reported, those seven African-American prospects constituted 22.7 percent of the picks made in the first round. That's the highest percentage the MLB draft has seen in 20 years. 
(To compare, the 1992 draft had 10 African-American players among the 28 first-round picks. That made up 35.7 percent of the first round.) 
The players selected were Byron Buxton (Twins, No. 2 overall), Addison Russell (Athletics, No. 11), Courtney Hawkins (White Sox, No. 13), D.J. Davis (Blue Jays, No. 17), Marcus Stroman (Blue Jays, No. 22), Victor Roache (Brewers, No. 28) and Lewis Brinson (Rangers, No. 29).
MLB has tried to address the decreasing numbers of African-Americans in the sport by reaching out to the inner cities, most notably with the RBI (Reviving Baseball in Inner Cities) program. The hope has been that opening academies, creating leagues and providing scholarships in so-called urban areas will steer kids toward baseball, rather than football or basketball.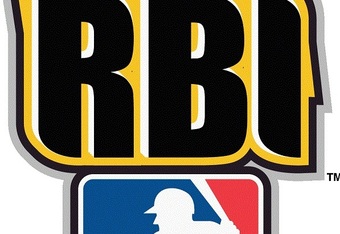 So is the slight uptick of African-American players in this year's first round a result of programs like RBI? 
Well, it's difficult to say without knowing who exactly participated in such programs. According to RBI's Facebook page, one of the seven first-rounders, Victor Roache, did participate in the Think Detroit PAL program affiliated with RBI before playing college baseball at Georgia Southern.
None of the other African-American first-round picks are mentioned on the RBI Facebook page, however. Without drawing conclusions, that would seem to indicate that those players didn't participate in RBI programs in their respective home regions. 
To be frank, I'm uncomfortable with presuming that any of the other six African-American first-rounders came from so-called urban areas. So can we really say this year's higher number is due to initiatives such as RBI? 
In some cases, we're just talking about spectacular athletes from a variety of backgrounds. 
Buxton had a scholarship offer to play wide receiver at University of Georgia. Hawkins plays for a nationally ranked high-school power that will compete for a Texas state title this weekend. He has a scholarship offer from the University of Texas.
Stroman played at Duke and was on the USA Baseball Collegiate National Team last year. (Is it worth mentioning that college baseball is not a full-scholarship sport?) Brinson is mulling over a scholarship offer from the University of Florida.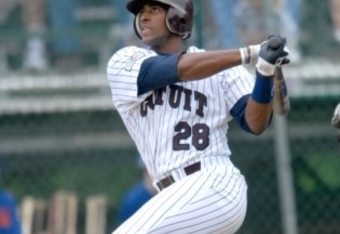 Again, the slight increase in African-American players in this year's first round is worth noting. But there is far too little information, and it is far too early in the process to say definitively (or even speculate, really) that this hints toward any sort of trend.
Just one African-American—San Diego Padres pitcher Joseph Ross—was a first-round pick a year ago. Does that mean urban youth academies weren't eliciting any positive results last year?
As so many say when discussing numbers in baseball, we're looking at a small sample size.
Shouldn't we at least see what happens in next year's MLB draft, and preferably the next few years to come, before judging whether programs such as RBI and similar initiatives are putting more African-American players into the amateur-talent pipeline? 
In the meantime, baseball can hope that this is, in fact, an encouraging sign of change in the sport. Or maybe it actually is one. 
Follow @iancass on Twitter