Dwight Jones? Mike Sims-Walker? Either Way, the Texans Have a Problem at Wideout
May 30, 2012

Bob Levey/Getty Images
Twitter was all abuzz this afternoon with the word that undrafted free-agent Dwight Jones had quit the Houston Texans.
Evan Silva of ProFootball Talk broke the 'story' speculating that it might somehow be connected with the Texans' interest in Mike Sims-Walker.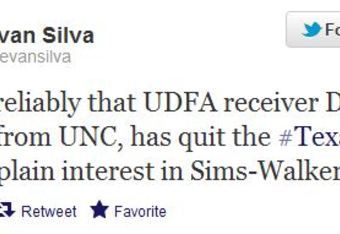 John McClain of the Houston Chronicle confirmed the story and emphasized the Texans don't expect Jones back.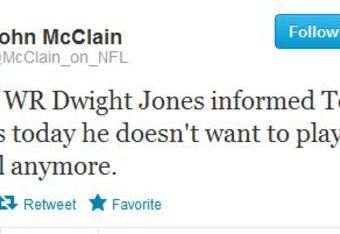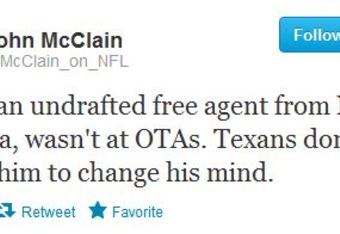 Whether or not the two events are in any way related is irrelevant. If you are worried about the likes of Jones or Sims-Walker and how they will impact your receiving corp, it's a sign of a more serious problem.
Jones was an undrafted rookie without more than a puncher's chance of making the squad. The fact that the Texans are looking into Mike Sims-Walker speaks to a larger problem.
They desperately need receiving help.
Jones bailing on football, whatever his reasons, doesn't hurt the Texans' chances significantly. Sure, it would have been nice if he had made the team, but their hopes are stronger than the whims and issues of a 23-year old man.
The fact that they might resort to Sims-Walker is more troubling. He battled injuries in 2011, and was rated as one of the worst players in football by DVOA. He's had modestly productive seasons in the past, but doesn't represent any real improvement over the likes of Jacoby Jones who they already cut.
The Texans have been working hard to convince everyone that their 'receiver by committee' strategy is copacetic, but early returns have been rough.
The Texans are a talented squad, but they have real weaknesses, especially at wide receiver. They are are an Andre Johnson injury away from becoming a receiving wasteland.
The fact that they are interested in a retread like Sims-Walker shows that no one is more aware of it than they are.