Ozzie Smith: Hall of Famer Talks Cardinals, Pujols and PepsiMAX Field of Dreams
May 10, 2012

Tim DeFrisco/Getty Images
Hall of Fame shortstop Ozzie Smith is taking part in the PepsiMAX MLB Field of Dreams program, which allows fans a chance to help assemble American League and National League teams with some of baseball's all-time greats.
Fans can choose from 57 MLB legends, including Smith, Cal Ripken Jr., Dave Winfield, Rollie Fingers and Randy Johnson, getting an opportunity to vote for who they'd like to see at each position on the field. You can vote up to 25 times per day online, while voting for the game's designated hitters can be done at 7-Eleven stores nationwide.
Two lucky winners will get to play with these past greats in a game next spring. Each of the winners will campaign for votes to see who gets to play the PepsiMAX MLB Field of Dreams game in their hometown next spring. 
This year's game will take place this Saturday, May 12, in Columbus, Ohio. In anticipation of the event, I had an opportunity to talk to Smith about the St. Louis Cardinals, Albert Pujols and other happenings in baseball. 
You worked as a special instructor with the Cardinals in spring training this year, correct? What is your role with the team currently?
It was just a special invite down to spring training. I hadn't been in 16 years. I got an invite from the general manager and the manager to come down and just be around. I spent some time with the minor leaguers, and some time with the big leaguers, as well.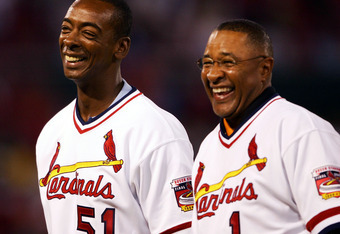 Elsa/Getty Images
But, you know, one thing I didn't want to do is go down and make them think that I was going to have something special.
They just won the World Series, so what was I going to tell them that would be any different, other than to prepare yourself a little bit harder this year than you did last year. Make sure you don't go into the season unprepared, because it's not about sneaking up on anybody this year because they did win last year.
Willie McGee and I had a chance to spend a lot of time with the minor leaguers down there, which was kind of the highlight for us. These are the young, starry-eyed kids who dream of one day playing in Busch Stadium. Having a chance to do that and get back into the game was a lot of fun.
Is that a role you'd like to expand down the line? Are you interested in coaching or even a front office type of role?
No, not really. Going down and spending the time that I did in spring training was great. And hopefully, I'm going to spend a little bit more time there next year. I'll probably spend the whole spring down there next year.
But right now, that's it. I get a chance to play a lot of golf and I enjoy my time here now. And as you know, when you get on that baseball schedule, man, that's a long, hard, grueling schedule. So I'm not ready for that yet.
Mike Matheny was such a surprising choice as the new manager for the Cardinals. Obviously, no one's questioning that now because they're playing so well. But based on what you saw...
He got off to a great start, which was very, very important. And I know you're about to ask me what I saw down in spring training. Well, I knew going into the season that his biggest problem was the pieces that were already in place. His biggest trouble was just going to be just staying out of the way and letting guys go out and do what they know how to do.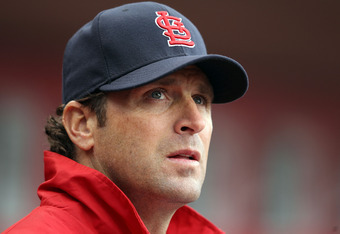 Andy Lyons/Getty Images
He's done a great job with the personnel. Losing an Albert Pujols is never an easy thing to have to deal with. The questions are always going to come: "Well, how are you going to replace that?" You don't ever replace that.
You just try and find somebody who's going to give you some degree of consistency at the position, somebody who's going to be able to drive that run in from third base with less than two down or get the guy over. Somebody who can do not as much as Albert, but keep you in and do the little things. And I think they've been able to do that.
They've been very, very consistent, they don't beat themselves, and I think everybody's contributed. They're not depending on one or two guys to get the job done for them everyday. They've been able to win without Carpenter and Wainwright pitching at the same time, without Berkman being part of the lineup.
So I think we just have to take our hats off to the job Mike has done to this point. It's just been great, and keep our fingers crossed that everybody stays healthy. That'll really be the key for them, if everybody stays healthy. Allen Craig just came back and is contributing like you wouldn't believe. I think Tyler Greene has really started to come into his own.
This team here is probably going to be a lot more consistent than last year's team. That's not to say that they're going to win the World Series, that things are going to end up the way they did. But this will be a fun team to watch.
Looking out to the rest of baseball, are there any developments that have surprised you thus far, just as an observer, as a fan?
No, I think the most surprising thing for everybody that watches baseball is the slow start Albert has gotten off to in California. That's unfortunate because he's been such a great part of this organization for his first 11 years.
We all experience this at some point in time. Unfortunately for him, it came at a time when he signed a big contract. So there's a lot of focus and stuff on that. But I think he's such a player that, you know, once he gets it going, he'll find himself and will be a great asset to the California Angels.
Obviously, Albert's contract is just bigger than anyone else has ever signed. But could you provide any insight as to living up to expectations, playing up to a big contract, how that sort of thing can get in a player's head?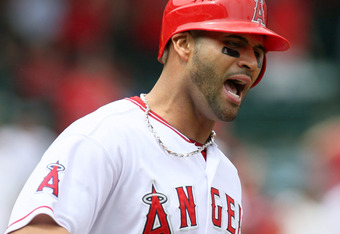 Victor Decolongon/Getty Images
Well, you start trying. But with each failure comes a little bit more pressure. You know, you want to do a little bit more. And I think the important thing is to remember is that, no matter how much pressure, you still have to stay within yourself. You still have to not get outside of what it is that you do.
And I think that's one of the things I see with Albert, pressing a little bit now because he wants to prove himself, prove to people that he's worthy of the contract that he received. That has a lot to do with pride, the pride factor. He's very proud, as he should be, because he was off to the best 11-year start of anybody who's ever played the game.
You know, getting off slow is never a good thing. It's doubly tough when you sign the type of contract that Albert signed and then can't get it together quick enough. The fact that things aren't happening quick enough, the fact he got booed the other night, that really adds a lot more pressure.
What can you tell us about the PepsiMAX MLB Field of Dreams program you're involved with?
Well, last year the program went so well that they brought it back this year. From now until June 15, fans can go online at MLB.com/PepsiMAX to vote for their American League and National League dream teams of Major League Baseball's living legends.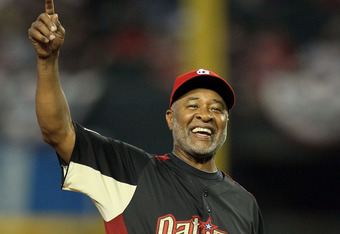 Jeff Gross/Getty Images
For each one of the ballots that are cast, fans are entered for a chance to play with the fan-selected PepsiMax Field of Dreams team in an American League vs. National League matchup next spring. Next spring, they'll have two winners.
I'll be in Columbus on the 12th, which is Saturday, to take part in the PepsiMAX Field of Dreams game with last year's winners. And I'm looking forward to see how the fans vote.
For the chance to do it, all you have to do is cast your ballot at MLB.com/PepsiMAX for a chance to win.
So the fans decide the final rosters for the American League and National League teams?
Exactly. Yes, they do. And then they get a chance to play against us.
It gives fans the opportunity to spend some time with the people they've admired from a distance, as they were growing up.
You get a chance to compete, too. There are still a few of us that are very, very competitive, so it's not just a walk-over game. I hope people don't think, "I'm just gonna walk in there and it'll be nice to beat up on these old men." These old men, we still what we do now. It's like riding a bike.
I noticed, of course, that you're the leading vote-getter at shortstop for the National League team. Is there any kind of rivalry between you and Barry Larkin as to who's going make the NL team at shortstop?
No, no, no, no. We'll figure it out. You know, we're both old enough now where we can't play it all ourselves. So we'll split the time.
If we could go back for one more question to current events in baseball, what was your take on the Cole Hamels-Bryce Harper hit-by-pitch incident last Sunday?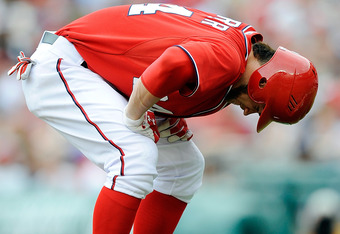 Patrick McDermott/Getty Images
Well, here again, it's one of those things that I don't know where all of it started. You know, sometimes when you're coming up through the minor leagues and stuff, you may have problems with people that never end. I don't know if that's the case here, but in baseball, getting hit has always been a part of it.
I always believed that if I'm beating up on a guy, I'm getting hits off a guy, at some point in time, the guy is going to say enough is enough. So it might get to a point that I'm so comfortable up there that I believe, in my mind, that this guy would not throw at me.
Now, as long as the guy's not throwing at my head, then that's the way it is. Because, in competition, the way that I'm going to beat him, if he does hit me, which I did get hit, not as much as some other people, but there were some pitchers that I hit pretty well who hit me in the leg or whatever, or in the back.
As long as they don't hit me in the head, then I'm fine. Once I get on base, then I'm trying to steal as many bases as I can and score as much as I can.
What about the supposed aspect to this incident, that a hotshot rookie had to be taken down a peg? Did you ever encounter anything like that or witness that sort of mentality?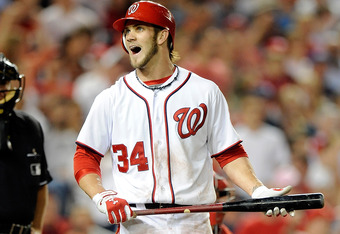 Greg Fiume/Getty Images
Well, I think we all get tested at some point in time, to see what your makeup is. Stuff like that has always been a part of the game.
So how you react to it determines how you're treated going forward. You know, if you stand up to the pressure and you respond to it by going out and doing well, then that's the way you stop people from doing it.
But if you back away from it and show a sign of weakness, then it's probably going to happen again. So you don't want that reputation of being one of those people that, if you knock him down, he gets scared, he gets timid. The way that you do it is that you go out and you beat 'em. You beat 'em with your bat, you beat 'em with your glove, you beat 'em with your legs.
Well, I could ask you probably 20 more questions. But I understand that you've got plenty more people to talk to today. Thank you so much for your time.
All right. Thank you. And remember, MLB.com/PepsiMAX for fans that want to cast their ballots.
OK. Win a chance to take out Ozzie Smith with a hard slide at second base.
There you go. Don't get posterized.
Follow @iancass on Twitter