Why WWE Performers Should Use Twitter
April 12, 2012

My name is John and I'm a Twitter-holic. I think my more than 36,000 tweets since I started using Twitter @JohnReport in August of 2009 are proof of that.
You know who else loves Twitter? The "sports entertainment" company known as World Wrestling Entertainment (@WWE).
I know that there are some fans out there who are against WWE's use of Twitter, and I can see why.
They often overdo it to the point that it becomes nauseating. If something is trending on Raw, they tell us with a graphic and Michael Cole's annoying voice. The same goes for pay-per-views and live Smackdown events.
Remember WrestleMania 28?
As Undertaker, Triple H and Shawn Michaels walked up the ramp together to a thunderous ovation, a graphic popped up to tell us "Undertaker 20-0" was trending. Great. Way to ruin the image.
I'm able to cope with WWE's overuse of Twitter, because it benefits the talents involved.
Twitter is another way for storylines to continue without being on Raw, Smackdown, NXT or Superstars.
Remember all the entertaining tweets between The Rock (@TheRock) and John Cena (@JohnCena) building up to WrestleMania 28?
Every time either one posted something, it got people talking.
My favorite wrestlers who interact are CM Punk (@CMPunk) and Steve Austin (@SteveAustinBSR), as they've been trading barbs via tweets for more than a year now.
Their tweets are often funny, but also effective to the point that some people think they'll have a match at WrestleMania 29.
There's a new online "feud" that has garnered a lot of attention.
It started after WrestleMania when Mick Foley (@RealMickFoley) was shown in a YouTube video with WWE developmental (FCW) star Dean Ambrose (@TheDeanAmbrose), who admittedly isn't a huge Twitter fan. His profile reads, "They made me get a twitter.....Fine....Enjoy."
Since the video aired, most of Ambrose's tweets have been mostly about the Foley incident.
It's not a question of if it makes WWE television, but a question of when. The fact that they're using Twitter to enhance a feud that hasn't made television is something I applaud. They're being creative.
I strongly believe that Dean Ambrose is going to be a big star. Working with a legend like Foley before debuting on television is going to benefit.
See that Ambrose sign on Smackdown this week?
It's already working. Keep an eye on that story. It's only going to get better from here.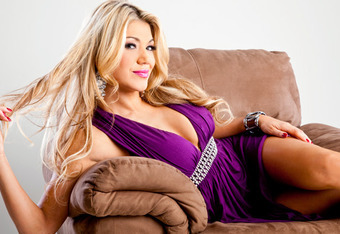 Following WrestleMania 28, one half of the tag team champions, Epico (@WWEEpico), went on Twitter to complain about how the tag champs were left off the WrestleMania card. He posted three tweets:
Can you believe this @LaRosaMendes? Every single WWE title was on The Wrestlemania PPV. But the WWE tag champs get the Pre-show. I thought this was WRESTLEmania.... Not CONCERTmania... Who did Flo-rida and that MGK beat??? I guess they beat the tag champs. Not only the tag champs get left out of wrestlemania... We weren't even on Raw and it looks like we won't be on smackdown either...
Immediately after that happened, wrestling websites and fans were saying he was "shooting," meaning what he said was his true feelings. I couldn't help but laugh when I saw that.
I sent him a tweet after I saw the kind of publicity he was getting that said:
"Congrats to @WWEEpico for working people on Twitter. He's a good heel that does his job well."
He responded with an "lol."
In other words, he appreciated I acknowledged his worked tweet and how effective it was. His manager Rosa Mendes (@LaRosaMendes) also went on a rant, but in my opinion, her best use of Twitter is when she posts pictures. Am I right?
Those tweets were posted on a Tuesday night when he was at a Smackdown taping in Orlando. The chances are good he asked if he could tweet that or maybe it was recommended by somebody within the company.
The performers in WWE are encouraged to use Twitter.
A few weeks ago, a number of wrestlers were tweeting about how prior to a live edition of Raw, they were told to use the #wrestlemania hashtag prior to the big event.
I can remember reading various interviews in recent months featuring guys like Cody Rhodes and Sheamus talking about how they weren't interested in using Twitter.
Within the last few weeks, Cody (@CodyRhodesWWE) and Sheamus (@WWESheamus) showed up on Twitter. Although in Sheamus' case, he's only tweeted once since his account was created.
There are some big name people in WWE that don't have a Twitter account and probably never will such as Undertaker, Triple H and Vince McMahon. But the @CrankyVince parody account is very entertaining to me.
I understand why some don't. But I think it's advantageous for onscreen performers to use for their careers.
Wrestlers love "working the marks" as they say. And since they can't do it every hour of every day, they can do it via Twitter 24/7. It's a nice luxury to have.
Don't look at Twitter as some annoying gimmick to bother viewers of Raw or Smackdown. It's a positive thing for WWE. Look at it from the business side.
Twitter is a free marketing tool that WWE is using wisely to promote their pay-per-view events, television shows and talent. It costs nothing to create a Twitter account, and it costs nothing to send a tweet to somebody.
Using social media to bring fans closer is smart.
It's also smart for the talent to use it. Whether they use it to interact with fans, to get over a storyline or tweet about everyday life (wrestlers love those "at the gym" tweets don't they?), Twitter is important for WWE's present and future.
The next time Michael Cole opens his mouth to tell us about what was trending during Raw, don't groan right away. Look at the big picture. It's not all bad.   
John Canton is a Featured Columnist at the Bleacher Report. You can read more of his work at his website TJRWrestling.com or follow him @JohnReport.