Colorado Rockies: Jeremy Guthrie Plays Catch with a Fan
April 11, 2012

Bob Levey/Getty Images
If there's one lesson you might learn on this second Tuesday in April (well, other than it's not a good idea to express admiration for Fidel Castro when you work in Miami), it's that you should keep a baseball glove with you at all times.
Why? Because you never know when a major-leaguer might ask you on Twitter to play catch with him. 
With the Colorado Rockies on an off-day following their home opener, pitcher Jeremy Guthrie apparently had no one to throw to at Coors Field Tuesday afternoon. So, as many of us do these days when we have to ask a question or favor, Guthrie went to Twitter to get his problem solved.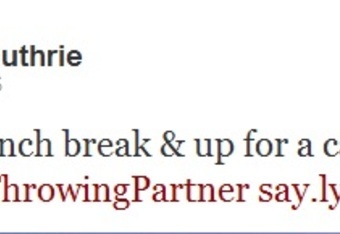 As you might imagine, Guthrie soon got a few responses to take him up on his offer. Even fans that didn't really have a lunch break might have created one in order to play catch with a major-leaguer.
But the reply that got Guthrie's attention was this one from Woody Roseland.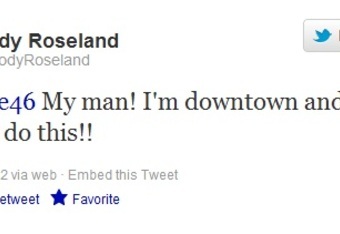 Guthrie then made it happen. He was playing catch at Coors Field with a Rockies fan. But as my former colleague, Mark Townsend, explains at Heaven and Helton, Guthrie ended up choosing someone with his own special story to tell. Roseland is a five-time cancer survivor. 
Just in case you think this didn't really happen, Roseland posted a photo of him and Guthrie on Instagram. Cole Parsons also posted a picture from a press box view of the two playing catch.
But the guy Roseland might really want to thank for his bucket list moment might be Guthrie's teammate, Tyler Chatwood. Guthrie later cracked on Twitter that Chatwood bailed on their workout session, leaving him to look for a new throwing partner.
Obviously, Chatwood's loss was Roseland's gain. And a random Tuesday afternoon became one he'll never forget.