Kendall Marshall's Leap to the NBA Leaves a Conflicting Legacy for Carolina Fans
April 9, 2012

Streeter Lecka/Getty Images
When North Carolina fell to Kansas in the Midwest Regional Final, the sense of finality sprung from the realistic understanding that there was little chance all of the team's four NBA lottery-bound underclassmen returned.
The questions were how many and who of Harrison Barnes, John Henson, Kendall Marshall and James Michael McAdoo would leave early, and Carolina fans held in waiting different responses for the decisions of each.
In the end, the departure of Henson and Barnes was unsurprising, and the return of McAdoo produced mild relief. It was the decision of Marshall, however, that is the most conflicting NBA draft decision in the history of a program that has made a habit of retaining NBA lottery talent just long enough to win big.
In the case of Henson, three years of college play has become the reasonable expectation for a player of his caliber in the new era of early departures. As for Barnes, admit it or not, there was a corner of the Carolina fan's brain that, out of frustration, wanted Barnes to leave in order to scoff at the decision and perpetuate criticism of his forgettable legacy.
But then there is Marshall, the point guard defined by his unselfish play, lack of scoring production and underwhelming athleticism. Prior to his sophomore season, those traits had kept him far down the list on NBA draft boards, and he seemed to epitomize the modern day four-year college superstar. Carolina fans came to expect such a career from him, one that likely would have made a serious run at the NCAA all-time assists record and endeared him as one of the program's most beloved players.
With the realization that this career was not to be fulfilled, the surprise and disappointment at his unexpected decision to leave early was met with another, unusual response: significant difficulty finding the will to be mad at him.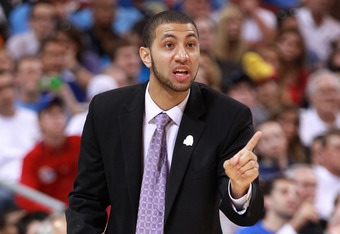 Andy Lyons/Getty Images
Marshall, the player who amazed us with his otherworldly assist numbers, his irreplaceable ability to dominate a game offensively without scoring and his strikingly mature attitude off the court, had become one of the program's most likable players. The PassFir5t movement he created showed more than merely a beloved player, but a beloved person and leader with a real human side.
It is for this reason that Marshall's more surprising decision could not evoke the level of anger evoked by that of Barnes.
Marshall's reason for leaving is readily apparent: as a player with his athleticism and questions surrounding his ability to score, his draft stock had peaked after a tremendous season. But at Carolina, the decisions of players to leave unexpectedly early and with unmet goals will always seem premature because the list of such players is short.
It is also a list characterized by unfriendly memories, representing somewhat of a blacklist of players whose names do not come up frequently in the nostalgic conversations of proud fans. Joseph Forte, Jeff McInnis and Ed Davis occupy the top spots, and they are likely to be joined by Barnes.
What then to do with Marshall's disappointing yet defensible decision? Even without a Final Four, and—unlike Forte and Barnes—without his jersey in the rafters of the Dean Dome, it seems doubtful that Marshall's name is ever mentioned in that group. There is simply too much about him that is once-in-a-generation memorable.
His 581 assists in two seasons had him comfortably on pace to break the NCAA all-time record, and his 351 this season comprised a season that will be noteworthy beyond just Carolina basketball. For Carolina fans, his will be the individual season we remember in the decades to come.
When the urge for frustration arises over only seeing him in Chapel Hill for two seasons, make use of the window into his motivations provided by the unfortunate end to his Carolina career; the leadership, attitude and most of all deep hurt he showed for his inability to return from injury revealed a passionate and enduring member of the Carolina basketball family.
His name thus gets placed on a new list, one to which we haven't had need to make a recent addition after two national titles fulfilled the legacies of players from 2003 to 2009. It is the list that includes Rasheed Wallace, Jerry Stackhouse, Antawn Jamison and Vince Carter—star players who left with unmet goals but with positive impressions, and after being replaced in Carolina uniform, were remembered fondly as Tar Heels during their NBA careers.