Renault R29: First Pictures
January 19, 2009
The Renault R29 was launched this morning in a very low key, on track launch. This has come after Ferrari, Toyota, McLaren and Williams all launched their cars without the usual fanfare.
The R29 has a slight difference in the paint scheme, with much more red visible on the front and rear wings, due to the new sponsor of Total.
Renault are the only team so far to have opted for the shark-fin cover, which was used by several teams last year.
Rear View:
Side View:
Front View:
(Note the front nose, very bulky, may be due to the failure of the FIA Crash test?)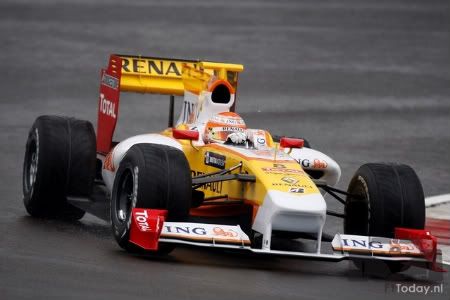 Testing Photo's
Click me to see, the new Williams 2009 competitor.
Other 2009 launches:
Tomorrow we will have the launch of the BMW, join me then.