MLB Spring Training 2012: Breaking Down Importance of Exhibition Games
March 16, 2012

Mike Ehrmann/Getty Images
The MLB regular season is 162 games, not 190-plus. Most fans don't care about the 30 exhibition games before opening-day. They don't care to see their team's ace throw two innings in a game and then riding the pine for the rest of the day. They don't care to see intra-squad match ups. 
But they should.
Spring training allows players to get back into the swing of things after a long offseason.
Take the 2011-2012 NBA season for example. The lockout gave each team a mere two preseason games, resulting in a season of sloppier play, where players appear to lack basic skills of the game learned back in grade school.
It also gives managers a chance to assess the talent of individual players, position battles and clubhouse personalities.
Take a team like the Miami Marlins.
This offseason, they acquired Heath Bell, Mark Buehrle and Jose Reyes, who plays shortstop. But they already have Hanley Ramirez, who also plays shortstop. 
Ramirez has publicly stated that he does not want to move to third base, leaving the Marlins and Reyes in an awkward position. Miami will use the exhibition season to workout the turmoil at shortstop–we know Reyes will play shortstop for the Marlins–but these exhibition games allow Ramirez to get some time in at third base, where he is inexperienced and unhappy.
They also signed controversial hurler Carlos Zambrano, and have a fiery manager in Ozzie Guillen. Tempers are bound to flare at some point during the season, but spring training allows personalities such as Zambrano and Guillen to get acquainted with each other.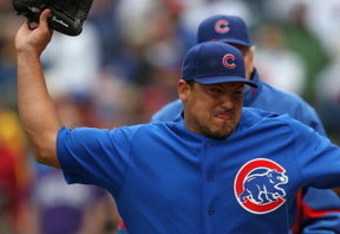 Another example is that of Michael Pineda in the Big Apple.
Pineda is in the midst of making the transition from small market Seattle to America's biggest stage in New York City.
ESPN's Andrew Marchand recently spoke to Pineda about the transition, where Pineda admitted to being "scared."
"Sometimes I'm a little scared because I don't want to make a mistake. I try to speak English, but my English is not very good." 
Marchand goes on to write,
"The Yankees are doing the right thing by having him experience New York full-throttle. We painted the scenario above about the intimidation of the situation, but a player's relationship with the media—even the New York media—during spring training is mostly friendly—because there is usually less tension with no real games. It is no different with Pineda."
Which brings me to my next point.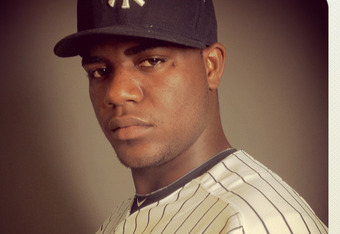 Nick Laham/Getty Images
Exhibition games also help players to fine tune themselves and prepare for the marathon season that looms ahead, with both games and the media.
The MLB season is the longest of professional sports, with a 162 game regular season plus a grueling playoff schedule. Having to play all those games and then deal with the media, especially after a loss, can be stressful. 
The New York Yankees will undoubtedly use the spring to determine their starting rotation while the Washington Nationals will use it to decide who will start in center field.
You may not care about spring training and exhibition games, but managers and team brass definitely do.
Follow Pete Schauer on Twitter @pete_schauer