WWE Rumors: Chris Jericho Returns, Brodus Clay and Tuesday's Top WWE News
January 3, 2012
The comeback that we all expected finally happened on last night's episode of Raw. Chris Jericho was revealed as the man behind the 1-2-12 videos. He didn't say anything, aside from a couple of screams of excitement. 
But what did that mean? Where does Jericho go from here?
We will have all the latest news and information on Jericho's return, as well as tidbits about other happenings in WWE. 
CHRIS JERICHO'S JACKET HAS SOME EXPLAINING TO DO
Chris Jericho left the fans wanting more when he came back last night. He teased speaking, but instead chose to lead the crowd in a rousing rendition of "Who can yell louder?"
Question on Everybody's Mind: What is going to happen with Y2J?
Our Take: I have to believe that Jericho was playing the crowd and that he will actually turn heel very soon. Maybe we were spoiled during his last run, but I think that his character works much better when the crowd is against him. 
Hype Meter: 5 out of 5 Strange Returns 
Fans may have been frustrated with Jericho's return, but you can't expect to get everything all at once. He has a smart wrestling mind and knows what he is doing, so let's give him the benefit of the doubt before we bash him.
Deeper Dive
Y2J Performed The Perfect Heel Turn (B/R)
How Is Chris Jericho Connected To John Cena (B/R)
-----------------------------------------------------------------------
BRODUS CLAY GOT LOST AT THE AIRPORT
In the latest sign that WWE clearly just doesn't want him to be a part of the company, Brodus Clay was completely forgotten again. The good news is that Executive Vice President of Talent Relations John Laurinaitis is teasing him for next week on Twitter.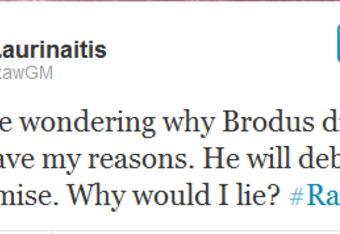 Question on Everybody's Mind: How long will WWE drag this charade on?
Our Take: Not that there is the same kind of anticipation for his return like there was Jericho's, but at some point Clay has to show up. I am going to give up trying to figure out when, because WWE is so vindictive that it might not happen until the end of the year. 
Hype Meter: 3 out of 5 Reasons To Hate Vince McMahon
It is one thing to keep someone off television to build anticipation for their return. It is another to hold a grudge for two months because they teased an angle on Twitter. WWE needs to get over itself and let Clay go back to work. 
Deeper Dive
Heat on Brodus Clay Backstage (B/R)
10 Resolutions WWE Should Have For 2012 (B/R)
--------------------------------------------------------------------
CHRISTIAN IS COMING SOON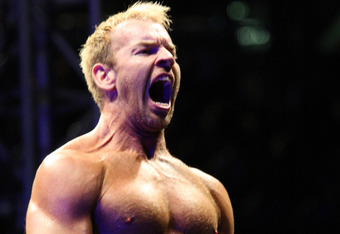 Gallo Images/Getty Images
WWE has a serious depth issue, as everyone knows, and the loss of Christian late last year was devastating. It looks worse with Randy Orton out for a while, but luckily Christian is on the comeback trail and will be back in February. 
Question on Everybody's Mind: What will Christian do when he returns?
Our Take: I would prefer to see him return as a babyface, because that is the role he is best suited to play. If that is how he comes back, I would like to see him start working with Cody Rhodes or Wade Barrett. 
Hype Meter: 4 out of 5 Workers WWE Can't Live Without
Christian is not the kind of performer that is going to get a big push, as evidenced by his two-day title reign last year. But he is an invaluable asset that the company needs because he is a good worker and can have solid matches with anyone. 
Deeper Dive
Eight Workers Who Will Be World Champions In 2012 (B/R)
Christian's Return (NoDQ)
---------------------------------------------------------
MICK FOLEY DOES HIS BEST CHRIS JERICHO IMPRESSION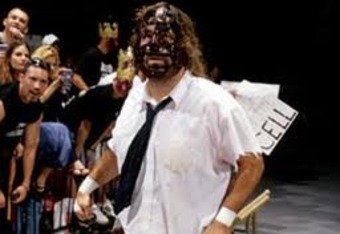 Since Chris Jericho is the hot name right now, what better time is there to bring up his awesome game show on ABC called Downfall, and use that as a springboard to talk about Mick Foley's venture into reality television with the terrific Celebrity Wife Swap. 
Question on Everybody's Mind: Is Mick really that desperate for work?
Our Take: Considering how ridiculous WWE made him look when he last appeared on television, it is possible that this new gig will be an upgrade for him. Of course, it's entirely possible the show will be canceled in three weeks. 
Hype Meter: 3 out of 5 Reasons To Hate Reality Television
Foley has started doing stand-up comedy, in addition to anything that he does for WWE. That's a good thing, because he is going to need every bit of that quick wit and sense of humor to make this train wreck interesting. 
Deeper Dive
Mick Foley Only Reason To Watch Celebrity Wife Swap (B/R)
Where Does The Undertaker Fit In This Year's WrestleMania (B/R)
-------------------------------------------------------------
Check back for more on the WWE as it comes, and check out Bleacher Report's Wrestling Page to get your fill of the WWE. For more WWE talk, check out Ring Rust Radio for all of the hot topics you just can't miss.