USA vs Panama: Live Updates, Score, Reaction from World Cup Qualifier
United States (National Football)
vs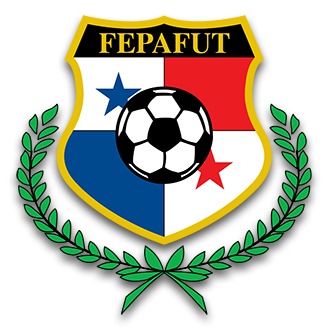 Panama (National Football)
11:35pm UTC Oct 6, 2017
Orlando
Bruce Arena's United States side entertain Panama at the Orlando City Stadium, Orlando, Florida on Friday with a World Cup qualification place to play for. There are just two games left in the qualification group, and the Americans trail their visitors by one point. Panama hold the final qualification place, sitting in third spot in the Hex, and Arena will be desperate for star names such as Christian Pulisic to step up and push the team towards qualification for Russia next year.
October 7, 2017

USA 4-0 Panama (FT)

Christian Pulisic 7', Jozy Altidore 18' pen 42', Bobby Wood 62'.

Lineups: USA—Howard, Yedlin, Gonzalez, Besler, Villafana, Arriola, Pulisic, Nagbe, Bradley, Wood, Altidore. PAN—Penedo, Murillo, R Torres, Baloy, Ovalle, Gomez, Godoy, Barcenas, Quintero, Perez, G Torres.

Invalid Date
October 7, 2017

Reaction

USA are up into third and it's in their hands. Beat Trinidad and Tobago in the last match, and they'll be at Russia 2018. That simple.

Full time

United States 4-0 Panama

89'

Last minute. No injury time expected and this is a huge three points for USA.

87'

Dempsey races in behind but Penedo is out to spoil the fun again. Closing stages now.

83'

Closing stages of the game. The energy and aggression has gone out of Panama's play now and they want the night over.

79'

USA are going to be one big step closer to the finals tonight—but it was almost 5-0. Arriola surges through the middle, draws the keeper and shoots...Penedo saves again.

USA Sub

Bedoya on for Nagbe

75'

Final 15. Panama struggling to get bodies forward, struggling to create anything of note. USA have battered them tonight.

71'

Dempsey chasing the all-time scoring record remember. He tries to race in behind the defence, but Torres is there to clear.

USA sub

Dempsey on for Altidore

67'

The crowd has been demanding an entrance for Clint Dempsey and looks as though he's shortly to enter the field. A little over 20 minutes to play.

Finally a Fourth!

That's the game for sure—Wood nets a deserved 10th on the international stage, spinning and finishing low after Arriola's run into the box.

62' - GOAL!

USA 4-0 Panama Bobby Wood

61'

Wood, so close to a solo stunner! He skips past two challenges, gets into the box past a third...and rifles his effort wide of the near post. Excellent all night, except in the finish.

59'

Arriola drives into the box and strikes a low effort, but Penedo saves. Wood was free in the middle, might have been a better bet for the fourth.

USA Sub

Dax McCarty on for Pulisic. Yep, right call at this stage.

52'

Roman Torres spins to volley at goal after USA fail to clear a set piece delivery, but Howard dives on it. Pulisic has been targeted more than once in this half already; USA might well consider subbing him soon.

48'

A tremendous whack on the calf for Pulisic, who goes down injured and needs some treatment. They do *not* want to lose him for the final qualifier.

Second half

We're back underway.

Reaction

Panama haven't been three goals worse in attack, and have dominated possession in large spells, but they're way off the pace for finishing off chances. And both defences are equally open!

3-0! 3-0!

Panenka penalty from Altidore! Cool as you like—chipped down the centre into the roof of the net.

42' - GOAL!

USA 3-0 Panama Jozy Altidore, penalty

41' - PENALTY!

Wood gets into the box, takes on his man and is bundled down—spot kick given! Yellow for Cooper too.

40'

Big save! Pulisic and Wood combine to release Altidore on the left side of the box, he tries to take on the 'keeper...but Penedo makes a good block with his feet!

37'

Former US great Donovan going all-in on the Pulisic hype train. On the pitch, US look shapeless and disorganised in midfield, but they're muddling through at the moment.

33'

Bobby Wood leads a counter, takes on Baloy and wins a free-kick. Yellow for the experienced Panama man.

30'

A breathless first half-hour is over and USA are two up. The game is still open and uncertain though even at this point. Howard has to save now from Gabriel Torres, a shot from the right edge of the box.

26'

Early sub for Panama who are seeing the game slip away from them. PAN sub: Barcenas off, Armando Cooper on

22'

Bobby Wood should make it 3-0! Arriola plays him in, the forward takes a touch and shoots...straight at the 'keeper.

October 6, 2017

Lead Doubled!

Pulisic skins his man down the left, delivers a brilliant low cross and Altidore peels off his marker to tap home inside the six-yard box for 2-0!

18' - GOAL!

USA 2-0 Panama Jozy Altidore

15'

Panama have started to come back into the game. A little more possession, a little more aggression. Howard catches a cross and is annoyed to see a late flag suggest he failed to keep it in play; corner given.

11'

Altidore gets a great flick on, Pulisic fires forward again, takes on two and shoots—blocked this time. USA on fire early doors.

Who Else?!

Great start for USA and what a goal from Pulisic! He races onto a long kick out, beats the defender, rounds the 'keeper and finishes on an angle. Tremendous composure and poise. 1-0.

7' - GOAL!

USA 1-0 Panama Christian Pulisic

6'

Two good moments from Wood. Firstly he drills a cross over which Arriola fires off target, then he traps a cross himself six yards out—but pokes the ensuing shot wide.

2'

Pulisic gets on the ball for the first time and he immediately creates an opening, freeing Altidore in the left channel, but his shot is blocked.

Kick-off

We are underway in Orlando!

Kick-off Approaching

Anthems and then we're ready. A huge night for the USMNT.

Altidore Worries

Some speculation that striker Jozy Altidore was injured in the warmups for the US. No change to the team sheet at present.

Closing Game

USA face Trinidad and Tobago (bottom, three points) in the final game. Panama are home to Costa Rica (second, 15 points).

PAN XI

Murillo, Torres and Godoy all ply their club football Stateside—so a big day for them in particular.

Kick Off at 00:35

Looks like we've another 20 minutes or so to go until the match gets underway, so time for some more buildup.

Later Kick-off

We were scheduled for a midnight (UK) kick-off, but it's likely that the match will get underway somewhat later now.

Home Advantage

Orlando plays host to the national team tonight and the Florida locals have to make it count. This is a must-win match for the USMNT.

Hex Standings

USA sit fourth ahead of play, Panama in third. One point separates the sides, but only third carries an automatic spot for the finals—fourth heads into a play-off.

USA XI

DeAndre Yedlin starts at right-back for the must-win game for USA, with Christian Pulisic also in the XI and Bobby Wood partnering Jozy Altidore up front.