Super Bowl 52 2018: Live Updates, Score, Highlights for Eagles vs. Patriots
Philadelphia Eagles
vs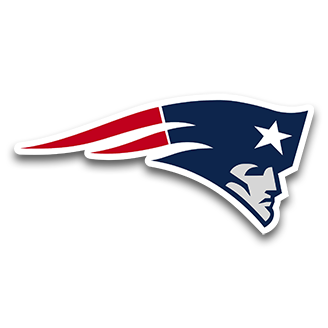 New England Patriots
11:30pm UTC Feb 4, 2018
Minneapolis
The Philadelphia Eagles defeated the New England Patriots 41-33 in Minneapolis to win their first Super Bowl in franchise history. Fans at U.S. Bank Stadium saw two championship-caliber teams throw haymakers at each other for four quarters. Late in the fourth quarter, Eagles defensive lineman Brandon Graham stripped quarterback Tom Brady, which allowed Derek Barnett to recover the ball. Kicker Jake Elliott would make a 46-yard field goal to put pressure on the Patriots offense to drive downfield for a score with one minute left. For the first time in a while, Brady came up short on the Super Bowl stage. The teams combined for 1,151 total yards in a matchup with non-stop offensive action. In the end, the Eagles made enough plays to bring the Vince Lombardi Trophy to Philadelphia.
February 5, 2018
Invalid Date
February 5, 2018

Congratulations to the Philadelphia Eagles 🏆🎊🎉

The Eagles just won their first Super Bowl!

Never Forget the Tuck Rule

Clutch Kick

The Eagles lead 41-33 with 20 seconds left in the game.

Thanks Minnesota 👋

It's funny how it all makes sense at the end of the day.

Super Bowl 52 Score Recap

Jake Elliott 25-yard field goal (3-0 Eagles)

Stephen Gostkowski 26-yard field goal (3-3)

Nick Foles 34-yard pass to Alshon Jeffery. Elliott missed the extra point. (9-3 Eagles)

LeGarrette Blount 21-yard run. The two-point conversion failed. (15-3 Eagles)

Gostkowski 45-yard field goal (15-6 Eagles)

James White 26-yard run. Gostkowski missed the extra point. (15-12 Eagles)

Trey Burton 1-yard pass to Nick Foles (22-12 Eagles)

Tom Brady 5-yard pass to Rob Gronkowski (22-19 Eagles)

Foles 22-yard pass to Corey Clement (29-19 Eagles)

Brady 26-yard pass to Chris Hogan (29-26 Eagles)

Elliott 42-yard field goal (32-26 Eagles)

Brady 4-yard pass to Gronkowski (33-32 Patriots)

Foles 11-yard pass to Zach Ertz. The two-point conversion failed. (38-33 Eagles)

Elliott 46-yard field goal (41-33 Eagles)

Tom Brady Fumbles!

Defensive lineman Brandon Graham forces a fumble, which gives the Eagles possession with two minutes left in the game.

The Game-Winner

Ugh!

Zach Ertz leaped into the end zone, but the ball popped out when he hit the ground. Did he complete the process of a catch?

Bravo, Corey

Teammate Goals

Danny Amendola leads all Patriots receivers with seven catches and 139 yards.

Very Little Pocket Pressure, No Sacks

Both quarterbacks are having their way behind quality offensive line play.

Advantage for Gronk in a 1-on-1 Matchup in the End Zone

It's Gronkowski's second touchdown catch in the second half.

Eagles Defense Looked Gassed on the Previous Drive

The Patriots know when to put their feet on the gas pedal and when to bleed the clock with great results in either scenario. A great team can beat an opponent in multiple ways.

Patriots, Eagles Out Here Setting Records

If you like offense, this is your type of football game.

Foles Ran the Exact Same Play in High School 😎

This Commercial Wins! 😂

Eli Manning and Odell Beckham Jr. mix it up on the football field.

Bill Belichick Gets Fiery on the Sideline 😡 🔥

Belichick can't be happy with Foles throwing for 309 yards and two touchdowns through three quarters.

Yards, Points Galore!

Total Yards

Patriots: 495 Eagles: 408

Score

Eagles: 29 Patriots: 26

Time Remaining: 3:23 left in the third quarter

Brady Drops Another Dime

He's eclipsed 400 passing yards in consecutive Super Bowls.

Bill Belichick Keeps It Simple Even During Hard Times

In code word, he wants his players to fill their gap assignments and avoid unnecessary penalties.

Another Day, Another Feat for the 🐐

Fly Eagles Fly!

Wentz has to love what he sees from Nick Foles.

THAT'S What a Catch Is

Foles BALLING

No Quit in the Champs

The Eagles put together an impressive first half, but it's a 60-minute game. The Patriots know this most, just look at the previous Super Bowl tape.

Brady ➡ Gronk for 6!

Brady relied on his top target. Tight end Rob Gronkowski caught four passes on the Patriots' first drive of the second half, leading to an easy touchdown.

Blown Call?

If true, throw out all conspiracy theories. The Patriots didn't get a call.

Tom Brady on 🔥🔥🔥

Brady must continue bringing the heat. The Patriots trail 22-12 heading into the third quarter.

Freddie Mitchell Sighting!

Mixed Reviews to Say the Least

Prince Tribute 🙏

Justin Timberlake pays homage to one of the greatest.

The Halftime Show Is About to Start 👀

All eyes on Justin Timberlake.

Split-Screen Action 😆

Just in case you missed it.

Patriots Problems

How will head coach Bill Belichick fix this?

Foles Is a Dual-threat QB, Brady Not So Much

One of these quarterbacks has a touchdown catch and the other is Tom Brady.

Nick Foles as a WR > Tom Brady as a WR

Brady dropped a pass on a trick play earlier in the game. The Eagles went for a fourth-down conversion at the one-yard line, and Foles caught a touchdown pass.

That Stiff Arm 💪

James White Flexing on His Way to a Touchdown 💪

Don't approach White with a weak arm tackle, he'll embarrass you.

Both Teams Have Missed Extra-Point Attempts

Special teams on both sidelines need a pep talk.

Wait, What?

This is what happens when you miss a chip-shot field goal and an extra point.

Patriots Defense Forces Rare Turnover

Before the turnover, the Eagles looked comfortable carving up the Patriots defense. Thus far, Philadelphia has 253 total yards.

Right Place, Perfect Time for Harmon Pick 😉

Did You Wonder What This Was Supposed to Be?

So did everyone else watching at home.

Score Against Your Former Team Swag

Blount won the previous Super Bowl with the Patriots. He's going for consecutive titles as their opponent tonight.

Familiar Territory for the Patriots

The Eagles lead 15-3 with 7:50 left in the second quarter.

We Won't See This Patriots Play Again

Hey Brady, stick to being a quarterback.