Eagles vs. Seahawks: Live Updates, Score and Highlights for Sunday Night Football
Philadelphia Eagles
vs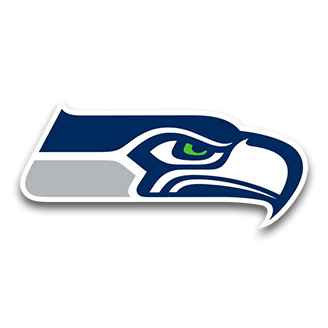 Seattle Seahawks
1:30am UTC Dec 4, 2017
Seattle
The 8-4 Seattle Seahawks played for their playoff lives against the 10-2 Philadelphia Eagles at CenturyLink Field on Sunday Night Football and emerged victorious 24-10. With the loss, the Eagles' claim to the best record in the NFL was challenged, as the 10-2 Minnesota Vikings would hold the strength of opposition tiebreaker. If Philadelphia hopes to secure the No. 1 seed and home-field advantage throughout the playoffs, the Eagles need to put some distance between themselves and the Vikings moving forward. Meanwhile, Russell Wilson and his Seahawks will see if they can catch the 9-3 Los Angeles Rams in the NFC West.
December 4, 2017
Invalid Date
December 4, 2017

FINAL: Seahawks 24, Eagles 10

The Seahawks reminded the NFC who they are on Sunday night by taking down the conference's top dog.

Ballgame

Playing aggressive, Carson Wentz lofts one up to the end zone...and Byron Maxwell comes down with it. That'll about do it for the Eagles' comeback chances.

Seahawks go 3-and-Out

Eagles' time is running out, but they'll get another chance with less than four minutes remaining

Heartbreaker

Carson Wentz's pass goes incomplete on 4th-and-6 and the Seahawks will take over on downs at their own 40

Is This Lateral Legal?

Seahawks Pull Ahead Again

Russell Wilson finds J.D. McKissic for a 15-yard touchdown and Seattle is up by two touchdowns midway through Q4

Seahawks Knocking on the Door

Russell Wilson connects with Nick Vannett for 21 yards to advance to the PHI 14 early in Q4

Zach Ertz Is Out

3rd-and-14? No Problem

Wentz does it again on 3rd-and-long to find Nelson Agholor for the 27-yard touchdown

How Did Wentz Complete This?!

Wentz, Are You Kidding???

The Eagles aren't done here.

Wentz finds Nelson Agholor on 3rd-and-13 for an incredible 51-yard gain and the Eagles are still in this one

Mike Davis Jukes Half the Eagles Defense

Eagles Lay Out Seahawks RB

Carson Wentz Is Not Human

Move over, Aaron Rodgers

END Q3: Seahawks 17, Eagles 3

The Eagles haven't scored since Q2

Eagles TE Zach Ertz Is Questionable with a Head Injury

No Go

Seahawks will take over on their own 25-yard line after the Eagles turn the ball over on downs late in Q3

Time to Be Aggressive

4th-and-3 and down 14 points, Eagles are going for it

Seattle Scores Anyway

The Seahawks extend their lead to 17-3 late in Q3 and now Wentz and the Eagles will have to air it out

Huge Play Sets Up Seahawks TD

Samuel Gold

@SamuelRGold

Touchdown to Doug Baldwin!!! The #Eagles go Cover 0 and blitz everyone else. Man to man coverage which gives Russell Wilson a one-on-one with his corner route. Great throw to give him a chance and great adjustment by Baldwin to track the ball. #GoHawks #Seahawks #PHIvsSEA https://t.co/9CLm7zH4iV

Close, but Not Close Enough

Doug Baldwin is down at the 1-yard line, and Seattle will try to get into the end zone again midway through Q3

#Facepalm

Can we all agree that the fumble into the end zone resulting in a touchback is the worst rule in the NFL?

So Close to Being a TD...