Eagles vs. Giants: Live Updates, Score and Highlights for Thursday Night Football
Philadelphia Eagles
vs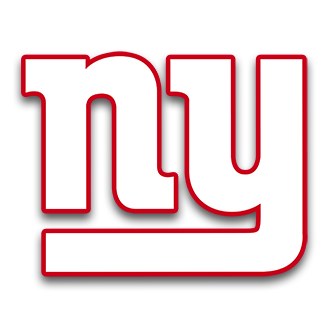 New York Giants
12:20am UTC Oct 12, 2018
East Rutherford
The Philadelphia Eagles (3-3) went into MetLife Stadium Thursday night and grabbed a decisive victory over the New York Giants (1-5), using three Carson Wentz touchdown passes to take down their NFC East rivals and snap a two-game losing streak. The Giants are now 0-3 at home and looking at another lost season. The Eagles suddenly have new life after a tough start to their title defense. Saquon Barkley's 229 total yards weren't close to enough for the Giants.
October 12, 2018

Shurmur Not Reading into the Loss

Kimberley A. Martin

@ByKimberleyA

Shurmur said don't overthink it, #Giants just lost to a good team https://t.co/OCUgblT6m3

CBS Sports HQ

@CBSSportsHQ

It's been a pretty one-sided rivalry as of late. Since 2008 the Eagles are 17-5 vs. the Giants, including the postseason. https://t.co/yxnsZTlsUd

Bleacher Report

@BleacherReport

.@saquon is the Giants best game plan Rushing: 130 yards, 1TD Receiving: 99 yards https://t.co/zQR4GHWIDJ

Carson Wentz final stat line

The Eagles quarterback finished Thursday night's win over the Giants with 26 completions on 36 attempts for 278 yards, three touchdowns and no interceptions. He completed passes to eight different receivers and had a passer rating of 122.2.

FINAL: EAGLES 34, GIANTS 13

The Philadelphia Eagles got three touchdown passes from Carson Wentz and four sacks on Eli Manning to create a 34-13 win over the New York Giants on Thursday night. Saquon Barkley produced 229 total yards but the Giants struggled with situational offense, finishing 4-for-14 on third down and 0-for-3 in the red zone. The Eagles led 14-3 after one quarter and 24-6 at halftime, allowing Doug Pederson's team to cruise to a much-needed victory.

Pat Leonard

@PLeonardNYDN

Joe Buck says the Giants PR informed him that Saquon Barkley (with 130 yards rushing and 93 yards receiving) is on the verge of possibly becoming the first Giants player ever to have 100 or more yards rushing AND 100 or more receiving in the same game #NYGvsPHI

Saquon Entering Rare Territory

Football Perspective

@fbgchase

Saquon Barkley is, with 4 minutes left in the game, set to become just the 7th player ever to be in the 10/10/90/90 club: 10 yards per rush, 10 yards per catch, 90 rushing yards, 90 receiving yards in the same game. https://t.co/Y28qhEuZAJ https://t.co/MyRB7tF4MN

Can't Tackle Saquon

The Checkdown

@thecheckdown

Going to need to bring more than one to tackle this man 👀 @saquon https://t.co/UHHPYtmK7y

Eagles Get the Fourth Down Stop!

The last gasp for the Giants ended on the 5-yard line. Eli Manning's fourth-down pass to Odell Beckham Jr. fell incomplete despite OBJ's pleas for a penalty. The Eagles are taking over up 21 points. Five more minutes and the Giants will have a 1-5 start wrapped up. The Eagles are heading for 3-3.

Saquon Barkley stat update

The game isn't over, but Saquon Barkley is at 223 total yards. He has 140 rushing yards and a touchdown and eight catches for 93 yards. He's been a bright spot for the Giants tonight.

Eli Getting Beat Up Again

Patricia Traina

@Patricia_Traina

Eli sacked again. 4 sacks, 10 hits. I'm sorry, but NO QUARTERBACK can operate without blocking.

Eagles Add FG, Extend Lead to 21

Jake Elliott's second field goal of the contest has put the Eagles up 34-13 early in the fourth quarter. Can the Giants make up the 21-point deficit in a little under one quarter? Their season might depend on it.

END OF THIRD QUARTER: EAGLES 31, GIANTS

The Eagles are in control after three quarters on TNF, leading 31-13 and driving for more points to start the fourth quarter. Another score might put the game away. A win would improve the Eagles' record to 3-2, while dropping the Giants to 1-5. Carson Wentz has three touchdown passes.

OBJ Punches Air Conditioner 😅

FOX Sports: NFL

@NFLonFOX

OBJ has found another sideline rival 🤣 https://t.co/eXYx0oqPll

Barkley Giving Giants Hope?

Rookie RB Saquon Barkley just went 50 yards for a touchdown, giving him over 200 total yards on the night and cutting the Eagles' lead to 31-13 in the third quarter. Can New York make a late, great rally and save their season? The New York defense needs a stop.

All Eagles on TNF

A second touchdown pass from Carson Wentz to Alshon Jeffery has the Eagles cruising. It's 31-6 in the third quarter. The Giants are well on their way to a 1-5 start.

NFL

@NFL

He's IN. @TheWorldof_AJ's second TD of the game! #FlyEaglesFly #PHIvsNYG 📺: @nflnetwork + @NFLonFOX 📱+💻: https://t.co/DJUityQHC9 https://t.co/QRh9FyNWyn

Best Mouthpiece Game?

Bleacher Report

@BleacherReport

Steph started a movement 😂 https://t.co/KWxJhR3OnA

HALFTIME: EAGLES 24, GIANTS 6

The first 30 minutes of TNF has produced a one-sided affair, with three touchdowns giving the Eagles a 24-6 lead over the Giants at the half. Carson Wentz has thrown for 175 yards and two touchdowns. Saquon Barkley has 149 total yards, helping set up both field goals, but it hasn't been enough. The Giants are 0-8 on third down.