England vs Panama: Live Updates, Score and Reaction from 2018 World Cup Game
England (National Football)
vs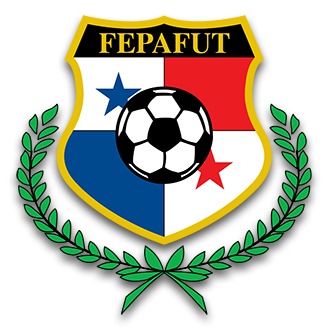 Panama (National Football)
12:00pm UTC Jun 24, 2018
Nizhny Novgorod
England face Panama in their second World Cup group game, following a late win vs. Tunisia. Manager Gareth Southgate will decide whether to field Raheem Sterling or Marcus Rashford, whilst Panama need a win to avoid an early exit. Match will be played at the Nizhny Novgorod Stadium in Nizhny Novgorod.
June 25, 2018
June 24, 2018

England 6-1 Panama (FT)

John Stones 8' 39', Harry Kane pen 20' pen 45' 61', Jesse Lingard 35', Felipe Baloy 77'.

Lineups: ENG - Pickford, Walker, Stones, Maguire, Trippier, Henderson, Lingard, Loftus-Cheek, Young, Sterling, Kane. PAN - Penedo, Murillo, Escobar, R Torres, Davis, Gomez, Barcenas, Cooper, Godoy, J Rodriguez, Perez.

World Cup Round 2 Wrap

B/R Football

@brfootball

So that was Round Two #WorldCup https://t.co/tJHH37ZdaH

Invalid Date
June 24, 2018

England fan 'told to take down LGBT flag' inside Nizhny Novgorod stadium during Panama clash

via Evening Standard

June 25, 2018
June 24, 2018

Calvin Harris Loves It 😂

Calvin Harris

@CalvinHarris

Yes I'm Scottish but I don't care the legend Harry Kane picked our song hahahahaha https://t.co/r0JclobgzN

'Felipe Baloy scores. Panama make history. The whole country explodes' | Fernando Cuenco

via the Guardian

June 25, 2018
June 24, 2018

Harry Kane Leading Top Scorer Race

5: Kane 4: Romelu Lukaku, Cristiano Ronaldo

B/R Football

@brfootball

Harry Kane leads the race for the #WorldCup Golden Boot ⚽️ https://t.co/cRVvAOT3k5

From Fan to World Cup Hero in 2 Years 📸

England defender's had a hell of a rise

Harry Maguire

@HarryMaguire93

2 years on... have a good trip lads 🏴󠁧󠁢󠁥󠁮󠁧󠁿🦁🦁🦁 https://t.co/b0PzlsXiJY

June 25, 2018
June 24, 2018
June 25, 2018
June 24, 2018

beIN SPORTS

@beINSPORTS

FT: 🏴󠁧󠁢󠁥󠁮󠁧󠁿 6 - 1 🇵🇦 @England ease into the knockout stages with an emphatic victory over Panama! #beINRussia #beINFWC #ENGPAN https://t.co/LXfPPH78kJ

June 25, 2018
June 24, 2018

England Reach the Round of 16 🙌

B/R Football

@brfootball

England ride into the last 16 #ENG https://t.co/UISzKb5cWo

June 25, 2018
June 24, 2018

Stan Collymore

@StanCollymore

Fantastic performance from #threelions. Did everything expected, and some. Slight irritation with their goal and Trippier's thigh, but a very satisfying afternoon, if they don't believe they can at least take done big scalps now, they never will. Well done @England! 💪🏾

June 25, 2018
June 24, 2018

Bullet Dodged?

David Hartrick

@DavidHartrick

Thinking about what might have been. England 1 (Rooney, pen, 78') Panama 0 Allardyce Delighted To Bounce Back With Three Points After Tunisia Horror Show! "We just wanted to be alive going into the Belgium game and thanks to that man-of-the-match performance from JT we are"

Karl Matchett

@karlmatchett

FT 6-1 #ENGPAN Fine stuff from England. Good movement 1st half, lovely team goal and set piece goal. Importantly didnt get riled with shithousery. Good sub timings. Through to RO 16. Rotate! #PAN a farce 1H, clearly more disciplined (positionally & mentally) 2H, Out. #WorldCup

June 25, 2018
June 24, 2018

Reaction

Kane hat-trick, he now leads the Golden Boot race. England go through and will play Belgium for top spot!

B/R Football

@brfootball

Fill in the gap: Football's coming ______ 😉 https://t.co/hnuOJiyJlB

June 25, 2018
June 24, 2018

Full time

England 6-1 Panama

90+3'

Final seconds. England are going through to the last 16, Panama are heading out.

June 25, 2018
June 24, 2018

Injury time

Four minutes added on

87'

Lots of noise from both sets of fans as the game comes to a close. Not much chance for Vardy to make an impression up front. Will he get the chance to start the final group game or will Southgate keep his XI the same?

Joe Prince-Wright

@JPW_NBCSports

Six players from Yorkshire on the pitch at the same time for England for the last 20 minutes. #ENG #WorldCup

June 25, 2018
June 24, 2018

84'

Time running out, both teams calm in possession now. Game over and objective arguably achieved for both.

Indy Football

@IndyFootball

When you're 6-1 down but don't care because you've scored at a #WorldCup https://t.co/pd53dZmUpt

Panama's First EVER World Cup Goal 🙌

Even if you're 6-0 down, that moment's always going to be special (🎥 US Only, tap to view)

FOX Soccer

@FOXSoccer

Panama get their first FIFA World Cup goal! 🇵🇦 https://t.co/crmX5UEuui

June 25, 2018
June 24, 2018

80'

Henderson wearing the captain's armband now that Kane has gone off. He continues to pass the ball around, encouraging his team-mates to get moving again in the final third.

Peter Galindo

@GalindoPW

A story Felipe Baloy will tell his grandchildren: Scoring Panama's first-ever #WorldCup goal, and against #ENG, no less!