Patriots vs. Dolphins: Live Updates, Score and Highlights for Monday Night Football
New England Patriots
vs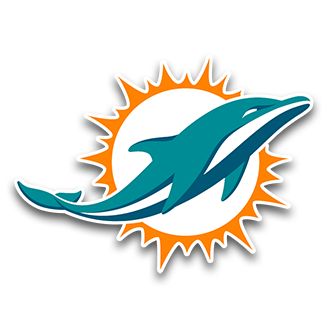 Miami Dolphins
1:30am UTC Dec 12, 2017
Miami Gardens
The Miami Dolphins pulled off a 27-20 upset victory over the New England Patriots at Hard Rock Stadium on Monday night. Quarterback Jay Cutler registered his first career win against the Patriots with a stellar performance. He threw for 263 yards and three touchdowns. New England quarterback Tom Brady sorely missed tight end Rob Gronkowski, as his team was 0-for-11 on third-down conversions. Dolphins cornerback Xavien Howard intercepted Brady twice. Now 6-7, Miami kept its AFC wild-card hopes alive. The 10-3 Patriots can clinch the AFC East with a win over the Pittsburgh Steelers or a Buffalo Bills loss or tie in Week 15.
December 12, 2017
Invalid Date
December 12, 2017

'They Recovered It' 😓

Long Silence After This Question 😬

Just So I Can Flex 👀

Suh Came Up Huge on Monday Night

When You Beat the Pats 😏

Worst Onside Kick Ever? 😂

Cutler Outduels Brady on MNF

Patriots-Dolphins Score Recap

Cody Parkey 30-yard field goal (3-0 Dolphins)

Parkey 44-yard field goal (6-0 Dolphins)

Rex Burkhead 3-yard run (7-6 Patriots)

Jay Cutler 5-yard pass to Jarvis Landry (13-7 Dolphins)

Stephen Gostkowski 46-yard field goal (13-10 Dolphins)

Cutler 25-yard pass to Jakeem Grant (20-10 Dolphins)

Cutler 4-yard pass to Landry (27-10 Dolphins)

Tom Brady 3-yard pass to James White (27-17 Dolphins)

Gostkowski 33-yard field (27-20 Dolphins)

Dolphins Keep Their AFC Wild-Card Hopes Alive

Miami improves to 6-7, and the Patriots fall to 10-3.

Danny Amendola Secures Critical Catch

Amendola fell short of the goal line. The Patriots are trying to cut the deficit to one possession.

Dolphins Shut Down Patriots Wideouts

It's been a long night for Tom Brady in the pocket.

The Rob Gronkowski Effect

The league suspended tight end Rob Gronkowski for his late hit on Bills cornerback Tre'Davious White. His absence has been significant. Tom Brady doesn't have a reliable option on third down.

Dolphins Defense Good or Broncos and Patriots Offenses Bad?

No Rob Gronkowski also hurts the New England offense.

Let's Check the Box Score

Kenyan Drake: 22 carries, 112 yards, five catches, 79 yards

Nope, the Dolphins don't miss Jay Ajayi.

Don't Count the Patriots Out Yet

New England cuts the deficit to 10 points.

Strange Night for the Patriots

Still, New England only trails by 10 with 12:08 left in the game.

Pats Start Their Comeback

Patriots Missing Parts, Leaking on Defense

Without Trey Flowers and Kyle Van Noy, that's 11.5 sacks off the field for New England.

Dolphins Take Commanding Lead in 3rd 👀

Boy, Bye ✋

Patriots Fans Worried Yet?

The Dolphins are shredding the Patriots defense. Miami leads New England 27-10 with 4:43 left in the third quarter.

Drake Jogged Off the Field

Senorise Perry took his place on the following snap. Then Drake returned to the field.

Branch Out with Knee Injury

Good Point

If the Patriots can overcome a 25-point deficit in the Super Bowl, they could easily erase a 10-point lead in the regular season, right?

Jay Cutler Targets Malcolm Butler in the End Zone 🎯

The Dolphins extend their lead to 20-10 with 11:03 left in the third quarter.