Loyola-Chicago vs. Kansas State: Elite 8 Live Updates, Score For NCAA Tournament 2018
Loyola (IL) Basketball
vs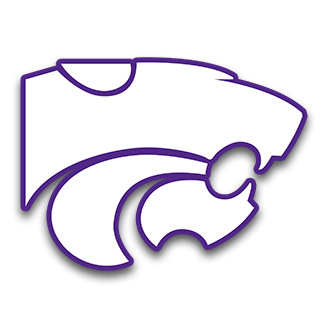 Kansas State Basketball
10:09pm UTC Mar 24, 2018
Atlanta, GA
The Cinderella story continues for No. 11 Loyola-Chicago as the Ramblers advanced to the Final Four after a decisive 78-62 win over No. 9 Kansas State. Their three earlier wins in the 2018 NCAA Tournament all came with last-minute heroics but this time, the Ramblers used a different playbook—building a double-digit lead within the first five minutes and never looking back. Ben Richardson led the way for Loyola with 23 points, including 6-for-7 shooting from three-point territory. Marques Townes added 13 points and Donte Ingram had 12.
March 25, 2018

Give the Wildcats credit:

Kansas State finished the night with 66 field-goal attempts, compared to just 47 for Loyola-Chicago.

In the end, the Wildcats were only able to shoot 34.8 percent from the floor. Loyola shot 57.4, including 50 percent from long range.

It's over!

Final score: Loyola-Chicago 78 - Kansas State 62.

The Ramblers make their first appearance in the Final Four since 1963.

Invalid Date
March 25, 2018

Fun fact: that 1963 Loyola-Chicago squad is the only Illinois school ever to win a national title in basketball.

One minute to go!

Just like most of the game, Loyola's lead remains in double digits: 73-62.

Will Sister Jean Cut Down the Net?

Coach Porter Moser is starting to empty his bench.

If this game had started at half time, it'd be a nail-biter.

It's 28-28 in the second half, but that leaves Loyola up by 12 with less than four minutes left to play.

Once last push for the Wildcats to try to stay alive?

March 24, 2018

K-State goes on a 10-0 run, and it barely matters.

Ben Richardson hits his sixth three of the game and it's 64-48 for Loyola.

4:40 left to play.

The clock is running down quickly.

With 6:01 left, it's Loyola-Chicago 61 - Kansas State 46.

Time to Start Digging into Loyola's Previous NCAA Tournament Win, Back in 1963.

#ForRealNow

Pre-production Begins in About 10 Minutes 🎬

Ramblers Supporters Are Roaring in Atlanta.

11:58 left in the second half: Loyola-Chicago 54 - Kansas State 35

Accurate

The Loyola-Chicago Lead Is Now Up to 21 Points

This Team Is 14 Minutes Away from a Spot in the Final 4️⃣!

The Ramblers' lead grows to 19!

Time out with 14:04 on the clock: Loyola 52 - K-State 33

Can anyone stop this juggernaut?

The second half has been pretty even so far, but that's not much help to the Wildcats.

Loyola has outscored K-State 10-9 in this frame so far.

Time out with 15:02 to play: Loyola-Chicago 46 - Kansas State 33

Three-point Plays Are Old News!

Sporting Life Is Upside-Down in Chi-Town

Boom! 💥

The comeback starts now?

Wildcats fans sure hope so.

The second half is underway from Atlanta!

Is this outcome already in the books?

Loyola's 23-0 when leading at the half this season, and K-State hasn't come back from a double-digit deficit all year.

Fingers crossed for an exciting second half!

It's Not Too Late to Order Your Sister Jean Bobblehead!

Some halftime stats:

Loyola's shooting a solid 55.6 percent from the field, led by 11 points by Ben Richardson.

The Ramblers are also outrebounding the Wildcats 18-11.

Both teams have taken the same number of shots, but K-State is just 10-for-27 from the field. Barry Brown leads the way with nine points.

Halftime: Loyola-Chicago 36 - Kansas State 24

Imagine how the Ramblers would do if they play the second half on their brooms?

Lucas Williamson answers back with his own three-point play for Loyola, and the pace slows.

The defense dials up, the shooters get cold, and it's 30-22 for Loyola-Chicago when time out is called with 2:53 to play in the half.

We've got a game!

Barry Brown parlays a drive to the hoop into a three-point play and the lead it cut to five.

Loyola Chicago 27 - Kansas State 22, with less than five minutes left in the half.

Sister Jean Is Laying Low in This Game So Far.

She has nothing to hide from: Loyola continues to control the game, up 25-16 with 7:49 left in the first half.

Loyola 19 - Kansas State 9

Time out with 11:28 to play in the first half.

This is unfamiliar territory for Bruce Weber's team in this tournament. Their biggest deficit in their first three games was eight points against UMBC.

Loyola 15 - Kansas State 5

Out of the time out, Ben Richardson knocks down another three.

The action stops again for the first TV timeout. The Wildcats are already down 10, with 14:12 to play in the first half.

The Ramblers Have Quickly Found Their Groove

Xavier Sneed gets the Wildcats on the board!

He hits an arcing three pointer.

Loyola takes the early lead on the first shot of the game.

Custer feeds Cameron Krutwig for a layup.

It's Time!

Kansas State vs. Loyola-Chicago is the first of two Elite 8 games on tap today.

No. 3 Michigan will face No. 9 Florida State in the second-half of the double-header from Atlanta, with tip-off estimated at 8:49 p.m. ET.