Chargers vs. Chiefs: Live Updates, Score and Highlights for Saturday Night Football
Los Angeles Chargers
vs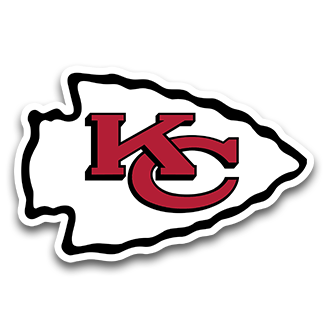 Kansas City Chiefs
The Kansas City Chiefs led through most of the contest and finished with a 30-13 victory over the Los Angeles Chargers at Arrowhead Stadium. The Chiefs sweep the season series with the Chargers and lead the AFC West at 8-6. Running back Kareem Hunt racked up 206 yards from scrimmage and two touchdowns. Wideout Tyreek Hill added a long 64-yard reception for a score. Defensively, the Chiefs forced four turnovers, which frustrated quarterback Philip Rivers who didn't see the field through the same lens as his receivers. Miscommunications in the passing attack and a porous interior defensive line cost the Chargers this contest. Kansas City controls its pathway to a third consecutive division title.
December 17, 2017
Invalid Date
December 17, 2017

That's Pretty Fast 😲

Chargers-Chiefs Score Recap

Harrison Butker 31-yard field goal (3-0 Chiefs)

Alex Smith 64-yard pass to Tyreek Hill (10-0 Chiefs)

Melvin Gordon 2-yard run (10-6 Chiefs)

Philip Rivers 10-yard pass to Antonio Gates (13-10 Chargers)

Smith 3-yard pass to Kareem Hunt (17-13 Chiefs)

Butker 24-yard field goal (20-13 Chiefs)

Butker 51-yard field goal (23-13 Chiefs)

Hunt 5-yard run (30-13 Chiefs)

Chiefs Improve to 8-6, Chargers Fall to 7-7

The AFC West is Kansas City's division to lose.

Marcus Peters' 2nd Interception

That takeaway seals the deal for the Chiefs.

Hunt's 2nd TD of the Night!!

Pretty Much Sums It Up for the Chargers

Running back Melvin Gordon showed some glimpses, but it's not enough right now. Chiefs lead 30-13 with two minutes left.

Bad Throw, Terrible Interception

The Chargers give the ball back to the Chiefs.

Travis Benjamin Can't Reach the First-Down Marker

It's 4th-and-1 at the Chiefs' 47-yard line.

Ekeler Hurt on His Previous Fumble

Ekeler seemed shaken up on the sideline after he laid the ball on the ground. He's questionable to return with a hand injury.

Peters Pulled Out the Guns 😂

Peters' rolling sniper technique.

Austin Ekeler Fumbles😱

It's his second fumble of the season.

Denzel Perryman, Adrian Phillips Injury Update

Perryman has been ruled out for the game with a hamstring injury. Phillips is questionable to return with an ankle ailment.

Miscommunication Leads to an Interception

Philip Rivers threw into double coverage, but based on his reaction, Tyrell Williams ran the wrong route.

Quiet Night for Joey Bosa

Broadcasters haven't called his name once tonight.

Los Angeles Charged Up ⚡

The Chargers started the second half rolling against the Chiefs defense. Gates caught his 113th touchdown pass.

When You Put Your Team on the Board 💃

Melvin Gordon on the Run 🏃

It's a 49-yard reception on a short pass. Gordon has broken several tackles en route to 121 yards from scrimmage against the Chiefs.

How's Your Tackling Marcus Peters?

Gordon hurdles and Peters sidesteps.

Alex Smith's New Career-High

The Chiefs traded up to draft Patrick Mahomes at No. 10 in the 2017 draft. He's clearly the future at quarterback for this franchise, but Smith isn't done showing what he can do in Kansas City.

Quick Fix All Good 👍

Jones will be back on the field hunting Philip Rivers in the second half.

Chiefs Lead Chargers 10-6 at Halftime

Halftime Standout Performers

LAC: Melvin Gordon, 72 total yards, TD

KC: Tyreek Hill, 4 catches, 82 yards, TD

Chiefs Settle, Conservative Play Backfires

Kansas City played for the field goal and came away with zero points.

Missed Opportunity for the Chiefs 👎

Harrison Butker made the first kick, but the Chargers called timeout. He missed the second kick.

Denzel Perryman Update

It's a hamstring injury, and he's questionable to return.

Bad Sign for Perryman

Updates to follow during halftime.