Lions vs. Giants: Live Updates, Score and Highlights for Monday Night Football
Detroit Lions
vs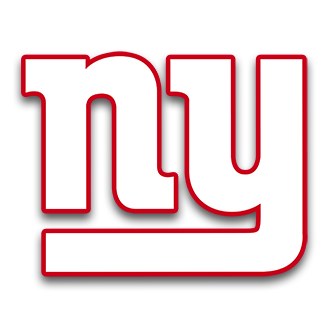 New York Giants
12:30am UTC Sep 19, 2017
East Rutherford
The Detroit Lions spoil wideout Odell Beckham Jr.'s 2017 season debut with a 24-10 victory over the New York Giants at MetLife Stadium. Head coach Jim Caldwell's defense sacked quarterback Eli Manning five times and picked him off once. None of the Giants receivers established a rhythm with Manning who needed to constantly scramble to buy time in the pocket. The Giants fall to the NFC East basement at 0-2 while the Lions stay atop the NFC North at 2-0.
September 19, 2017

Game Score and Fantasy Football Recap

-Matthew Stafford throws 27-yard touchdown pass to Marvin Jones (7-0 Lions)

-Eli Manning throws an 18-yard touchdown pass to Evan Engram (7-7 tie)

-Stafford throws a 7-yard touchdown pass to Eric Ebron (14-7 Lions)

-Matt Prater kicks a 56-yard field goal. (17-7 Lions)

-Aldrick Rosas kicks a 25-yard field goal (17-10 Lions)

-Jamal Agnew scores on an 88-yard punt return (24-10 Lions)

Fantasy Football Stars

TE, Eric Ebron, Lions: 5 catches, 42 yards, TD TE, Evan Engram, Giants: 4 catches, 49 yards, TD DEF, Lions: 5 sacks, 1 INT, 10 points allowed

Giants Fall to the Lions 24-10

Lions improve to 2-0 as the only undefeated team in the NFC North. The Giants fall to the NFC East cellar as the only winless team in the division at 0-2.

At 0-2, Giants Must Overcome Odds

The Giants will travel to Philadelphia for a tough NFC East matchup in Week 3. Manning has been sacked eight times in two games.

Invalid Date
September 19, 2017

Something Must Change on Offense

The Giants have multiple problems to fix, starting with the left tackle position. The coaching staff must activate the ground attack to help Eli Manning.

Pretty Much Sums Up the Giants' Night

The Giants' top receivers couldn't hold onto the ball down the stretch. Lions cornerback Darius Slay broke up two passes near the end zone. Beckham couldn't reel in a catch on fourth down.

Update on Jarrad Davis

Fellow rookie linebacker Jlaen Reeves-Maybin takes over for Davis.

Well Giants Fans? 😟

Big Blue will get the ball with 7:48 left in the fourth quarter. It's not over yet, but it looks bleak for a team that's missed out on chance after chance for a comeback.

The Rookie LB Gave High Fives Walking Toward the Locker Room

Davis didn't appear to be in a lot of pain.

Jamal Agnew 88 Yards to the 🏠

The Giants special teams allow a score in the fourth quarter, which adds some urgency to their play.

Giants' Chance at Comeback Slipping Away

Brandon Marshall dropped an opportunity to move the chains for a first down, which led to a punt that was returned for a touchdown. The Lions lead 24-10 with 13:17 left in the fourth quarter.

Giants Still Hanging Around

The Giants moved the ball inside the Lions' 5-yard line on their previous possession. They're looking for a third-down stop to embark on a fourth-quarter comeback.

Looks Accurate

The Giants have two ills working against their offensive line. Flowers has been ineffective protecting the left side, and Manning held the ball too long on several snaps.

Manning Finds Brandon Marshall Deep in Lions' Territory

Marshall has been non-existent since signing with the Giants in March. Thus far, he has 2 catches for 27 yards in two games.

J.T. Thomas Out with Groin Injury

Giants lose a linebacker. B.J. Goodson didn't suit up due to a shin injury.

Beckham's Longest Play Goes for 16

When asked about Beckham going into halftime, Giants head coach Ben McAdoo said he would pick and choose his spots.

Giants Drafted Flowers No. 9 Overall in 2015

Giants general manager Jerry Reese has to admit his mistake and encourage the coaching staff to make a change at left tackle. Flowers has surrendered three sacks to Ezekiel Ansah midway through the third quarter.

This Looks Like an Auto Tweet at This Point

Ezekiel Ansah beat Ereck Flowers for the third time in 32 minutes.

Halftime Highlights

QB, Matthew Stafford, Lions: 107 passing yards, 2 TDs TE, Eric Ebron, Lions: 4 catches, 42 yards, TD DEF, Lions: 4 sacks, 1 INT, 7 points allowed

TE, Evan Engram, Giants: 2 catches, 35 yards, TD

Matt Prater's 56-yard Kick Comes Down to a Bounce! 🙌

Shout out to Prater with the iron leg!

Ameer Abdullah Since Entering the League

2015: 597 rushing yards in 16 games 2016: 101 rushing yards in 2 games

Ereck Flowers Surrenders Another Sack

Ezekiel Ansah taking whatever he wants when charging toward the pocket. Flowers' struggles continue against the Lions.

Olivier Vernon Winning His Matchup

Thus far, Vernon has been dominant off the edge with sheer power. The Lions may want to add help for Greg Robinson on the left side.

Lions Sack Manning Twice

Rookie linebacker Jarrad Davis burst through the Giants offensive line for a sack, and Ezekiel Ansah beat Ereck Flowers on the following play. The boo birds let the players hear it.

Ebron Finds the End Zone!

Ebron ties his touchdown total from the previous year with his first in 2017.

Midfield Top Drill 🏈

Linebacker Tahir Whitehead answers a Giants' takeaway with his own forced turnover.

Did You Follow All That?

Jason Pierre-Paul knocked the ball out of Stafford's hands to force a turnover. On the first play afterward, Manning threw an inaccurate pass to Engram that's tipped and intercepted by Tahir Whitehead.

Engram Appeared to Grab His Private Area

Mike Garafolo suggests Engram did a Michael Jackson move to celebrate his first touchdown. The refs flagged him. To make matters worse, Aldrick Rosas kicked the ball out of bounds to give the Lions good field positioning on their offensive drive.

Evan Engram's 1st Touchdown Catch

The Lions lost track of Engram in the red zone. Engram racked up 162 catches for 2,320 yards and 15 touchdowns over four years at Mississippi. He's going to add another dimension to the Giants pass attack.

Odell Beckham Could Be a Decoy Tonight

The Giants don't want to overwork Beckham on a sprained ankle.

Beckham's Official Return with a Catch

Thus far, Beckham has been quiet. Tight end Evan Engram leads the team with two catches for 35 yards and a touchdown.

Apple Picking

Matthew Stafford picks on Eli Apple in coverage. Wideout Marvin Jones stalls to track the football for an easy touchdown catch.

Bobby Hart Re-injured His Ankle, Won't Return

Pugh shifts over to right tackle to cover Hart's spot. Second-year offensive lineman Brett Jones fills the interior on the left side.

Watching Matthew Run 🏃

Stafford has a big arm and some mobility.

Giants Ran the Ball Up the Middle on 3rd-and-13

The Giants coaching staff gave up on the drive on their own 13-yard line.

Bobby Hart Enraged and in Pain

The Giants narrowly escaped a strip-sack that resulted in a touchdown. Manning's knee hit the ground before the ball came out.

Olivier Vernon Looking for a Big Night

Vernon logged the team's only sack in Week 1.

Eric Ebron Has Been Allergic to the End Zone

In 41 games, Ebron has 135 receptions for 1,505 yards and just seven touchdowns. He finished with one score through 13 games in 2016.

Lions Uniforms Though 🔥🔥🔥

The blue pants with the team name on the upper sleeve of the jersey add a nice touch.

We'll See the Lions Offense First

Could Matthew Stafford put together another sparkling performance in the pocket? He threw four touchdown passes and completed 71 percent of his attempts in Week 1 against the Arizona Cardinals.

B.J. Goodson Is Inactive

The Giants will have to shuffle radio responsibilities with the second-year linebacker out with a shin injury.

Lions Look to Go 2-0

The Packers, Vikings and Bears have all lost at least one game. The Lions could stand atop the NFC North at 2-0 after tonight.

Celebrity Watch in New Jersey

Keegan-Michael Key in attendance to support the Lions.

Getting Amped! 💥

Eli Manning won't say this publicly, but he's relieved to have Odell Beckham back on the field after playing a week without him.

The Giants Are Not Moved by Criticism of the Offensive Line

The Dallas Cowboys sacked quarterback Eli Manning three times in Week 1. Offensive tackles Ereck Flowers and Bobby Hart struggled tremendously. Detroit Lions pass-rusher Ezekiel Ansah is probably licking his chops while anticipating the matchup.

September 18, 2017

Look for Odell Beckham Jr. During Warmups

Similar to the routine before Week 1, Beckham will test his ankle on the field before kickoff. We'll know about his availability moments before game time.