Colts vs. Seahawks: Live Updates, Score and Highlights for Sunday Night Football
Indianapolis Colts
vs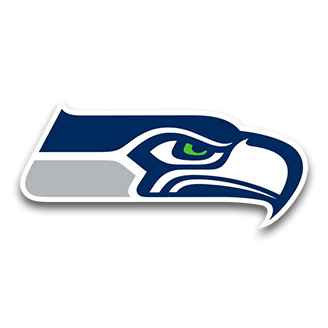 Seattle Seahawks
12:30am UTC Oct 2, 2017
Seattle
It was a slow start, but the 2-2 Seattle Seahawks, true to recent form, really picked things up in the second half to defeat the 1-3 Indianapolis Colts 46-18 on Sunday Night Football. At one point in the third quarter, the Seahawks scored 14 points in less than a minute as J.D. McKissic ran the ball in and then Bobby Wagner recovered a fumble and returned it for a score.
October 2, 2017

FINAL: Seahawks 46, Colts 18

McKissic Becoming a Household Name

Seahawks almost score as they put away the Colts 46-18 near the two-minute warning

Seahawks Pulling for Teammate Carson

Invalid Date
October 2, 2017

This Does Not Look Good

Carson has a serious leg injury.

The Rout Is on

Seattle goes up 39-18 early in Q4 thanks to Luke Wilson's 6-yard TD reception

Seahawks Scoop N' Score!

Seattle puts up 14 points in less than a minute as Seattle sacks Brissett, Bobby Wagner recovers and returns it for a TD. Seahawks 32, Colts 18 near the end of Q3.

True to Form, Seahawks Are Picking It Up Late

Seattle finds the end zone again off the legs of J.D. McKissic for 30 yards. Seattle goes up 25-18.

All Tied Up

The Colts get 3 off Hooker's pick and it's all tied up in Seattle late in Q3.

Hooker AGAIN!

The rookie gets an INT for the third straight game and prevents the Seahawks from building on their lead over the Colts.

2-pt Conversion Is Good!

Now Seattle leads by a field goal, but there's plenty of ball game left.

Wilson Gets His TD in the End

And Seattle takes a 1-point lead over the Colts, 16-15 early in Q3.

You Gotta Take the TDs You Can Get

Russell Wilson appears to rush into the end zone for a TD, but he is ruled down at the 1. Carroll is forced to challenge the spot, which means he's out of challenges for the rest of the game.

HALFTIME: Colts 15, Seahawks 10

Blair Walsh Misses the FG

In his own stadium...

Who Are These Colts?

Just before halftime, Brissett and Moncrief connect for a touchdown to put the Colts up 15-10 on Seattle...on the Seahawks' home turf.

THAT Was Impressive

Farley did it all - tipping the Russell Wilson pass, bringing it in, and completing it in-bounds to give the Colts the ball.

Avril Is Out with a Neck Injury

Colts Add 6

Indy cuts the Seahawks' lead to just 2 points with a Turbin TD but the 2-pt conversion fails. 10-8, Seahawks late in Q2.

Brissett on the Loose!

The Colts QB gains 25 yards!

The Colts Get Their First Down

Somehow, the Colts are still in this one as they get a first down confirmed and advance into Seattle territory.

ANOTHER Challenge?!

This is a game of challenges and field goals so far...

Pick 6!

The good news: Seattle is up 10-2 early in Q2. The bad news: Seattle's offense hasn't earned any of those points.

Pagano Is on a Roll!

END Q1: Seahawks 3, Colts 2

A field goal and a safety give us our only points of Q1. We expected this from the Colts, but it's perhaps safe to say that the Seahawks' annual season turnaround may not be coming in Week 4.

Another Look at the Safety

Colts have Nate Hairston to thank.

Safety.

It's one of the most bizarre scores you can have in football: Seahawks 3, Colts 2 late in Q1.

Safety?

Colts OL Deyshawn Bond Is OUT with a Knee

Seahawks Settle for FG

Seattle can't get into the end zone on its first drive, but the Seahawks do come away with some points. Seahawks 3, Colts 0 early in Q1.

Baldwin Showed Up

Baldwin's big catch on 3rd-and-8 is good for a first down in Colts territory.

Yikes

Maybe it's a silver lining for Andrew Luck that he's not back on the field yet, behind this offensive line..

Blue's Hype 😂

And We're Underway!

Colts offense will take the field first.

Can These Two Turn Around SEA's Slow Start This Season?

Colts Inactives

Seahawks Inactives

October 1, 2017

SNF Preview

Tonight: Seahawks. Colts. SNF.