Chiefs vs. Patriots: Live Updates, Score and Highlights for Thursday Night Football
Kansas City Chiefs
vs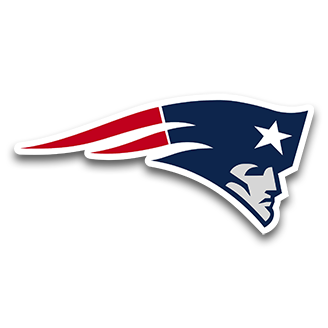 New England Patriots
The Kansas City Chiefs shocked the New England Patriots on Thursday night, slicing and dicing their way to a lopsided 42-27 victory. It was a very different result than the first half might have indicated, when New England took a 17-7 lead before Kansas City began its comeback. Kansas City rookie Kareem Hunt fumbled on his first carry of the game, but boy did he recover, with three touchdowns and a whopping 148 rushing yards. New England running back Mike Gillislee had three touchdowns of his own, but ultimately, the Patriots couldn't match the Chiefs' pace and fell at home to open the season.
September 8, 2017

Final: 42-27 Chiefs

The Patriots watched the game slip through their fingers in the third quarter as the Chiefs just would not let up on the gas. However, Eric Berry's Achilles injury will damper Kansas City's spirits slightly as the Chiefs move forward to face the Eagles.

CHIEFS WIN

It Happened

Invalid Date
September 8, 2017

Time Is a Flat Circle

West Gets in on the Action

And the Chiefs go up an incredible 42-27 nearing the end of the fourth quarter.

Chiefs Injury Updates

McCourty Saves Another Huge Kareem Hunt TD

But the Patriots can't be happy about how efficiently this Chiefs offense is marching down the field.

Just Awful

Per the NBC broadcast, it was an Achilles injury for Eric Berry. Berry has essentially locked down Gronkowski all night. This could change the game, let alone what it could mean for Berry's season. 🙏 up.

What a Debut for the Rook

Should Chiefs Have Gone for 2?

Now Chiefs Have a Hat Trick RB of Their Own!

Kareem Hunt scores his third touchdown of the night off a four-yard carry and the Chiefs go up 35-27 with just more than 5 minutes left in the fourth.

Brady Setting Records 😅

What's Going on with Patriots Passing Offense?

Midway through the fourth quarter, Tom Brady has zero touchdowns. What gives? Of course, New England is missing top wideout Julian Edelman, but that's too reductive. New England (and Brady) still appear to be working to integrate all their new weapons. That's working great on the ground, where new addition Mike Gillislee has three touchdowns. But wideout Brandin Cooks, who made a splash with a catch of 54 yards, theoretically would have been more involved. And it bears mentioning that Gronkowski had a receiving touchdown that was wiped out after he used the ground to complete the catch. Though we have to give Chiefs safety Eric Berry credit for essentially locking Gronkowski down. Brady has so many weapons in this revamped Pats offense, but they aren't all clicking tonight.

Who Knew?

Are...Are the Patriots Gonna Score Again Tonight?

👀

Chiefs Take the Lead AGAIN

Kansas City leads 28-27 to open the fourth quarter as Alex Smith continues to show off that supposedly nonexistent deep ball.

WHO ARE YOU AND WHAT HAVE YOU DONE WITH ALEX SMITH

Alex Smith is making Tom Brady look like a game manager tonight.

End Q3: 27-21, Patriots

The Chiefs held the lead for a short time but the Patriots reclaimed it with Mike Gillislee's THIRD touchdown of the night.

Pats Settle for a Field Goal to Take a 27-21 Lead

Um...Tom?

There's Brandin Cooks!

After having a quiet night, Cooks connects with Brady on 1st-and-10 toward the end of the third quarter for a monster 54-yard reception.

Costly Penalty for Kelce...

Kelce has had some maturity issues in the past, and on 1st-and-10 at Kansas City's own 13, he gets called for a 10-yard taunting penalty with less than five minutes remaining in the third quarter. The Chiefs' drive stalled and they punted it away.

👏

Gillislee Gonna Do This Every Week, or Nah?

3, Count 'em 3, TDs for Gillislee

Penalties Are Important, Kids

💯 for Amendola

🐆

Hightower Is Down

The Patriots linebacker's leg bent awkwardly as he went down to the ground midway through the third quarter.

Amendola Seems to Be OK After He's Slow Getting Up on Pats' Last Drive

What If...the Patriots Lose?

Maybe Brady Does Miss Edelman a Little Bit...

Smith May Not Go Deep Often, but When He Does...

75 YARDS❗

The Chiefs TAKE THE LEAD off a 75-yard connection between Alex Smith and Tyreek Hill. 21-17, Chiefs.

Patriots Offense Making Up for Loss of Edelman

Chiefs Can't Make Anything of Their Possession to Start Half 2

Halftime: 17-14, Patriots

The Chiefs defense may not be able to contain much of anything the Patriots have done on offense in the first half, but at least the Chiefs themselves came on offensively toward the end of the second quarter. In the second half, New England will keep a balanced offensive attack with Rob Gronkowski, Danny Amendola, and Brandin Cooks through the air and Mike Gillislee, while the Chiefs will keep trusting Kareem Hunt to get the job done on the ground.

THEY DID IT

The Chiefs marched 92 yards in 12 plays to bring the score to 17-14 with mere seconds left in the first half.

Smith's Mechanics Are Made for the Two-Minute Offense

Who Left Kelce in Single Coverage?

Chiefs Can Make Up These 10 Points, Easy

But Also, Himself

Alex Smith goes down after scrambling in the backfield, bring up 4th-and-17. The Chiefs, needless to say, will punt.

Deja Vu

Raise your hand if you had Mike Gillislee scoring all the Patriots' touchdowns tonight. 17-7 Patriots with 7:31 left in the second quarter.

When an Unstoppable Force Meets an Immovable Object...

Do Chiefs Still Think It's the Preseason?

Patriots a Double Threat Through the Air and Ground

🏃

Including One for 22 Yards on this drive with 12 minutes left in the second quarter.

Down Goes Alex Smith

The sack brings up 4th-and-9 and the Chiefs will punt.

Chiefs Get the Ball at Their Own 45

Patriots Play It Safe and Go Up by 3 to Start Off Q2

End Q1: 7-7

The Patriots and the Chiefs are all tied up at the end of the first quarter, but if the Patriots had their druthers, they'd be up 21-0. That's because New England got not one, but two touchdowns called back due to a Nate Solder holding call and then Rob Gronkowski using the ground to help make the catch. In the second quarter, New England will be at 4th-and-1 at the Kansas City 8.

Brady's at It Again...

Maybe wiping every other Patriots TD off the board is like the football version of a mulligan...

🌀

Alex Smith to tight end Demetrius Harris - 7 yards - TD!