Pittsburgh Steelers vs. Carolina Panthers: Live Updates, Score and Highlights for Thursday Night Football
Carolina Panthers
vs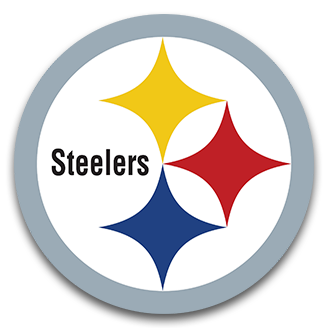 Pittsburgh Steelers
1:20am UTC Nov 9, 2018
Pittsburgh
The Steelers (6-2-1) used five touchdown passes from quarterback Ben Roethlisberger and a pick-six from linebacker Vince Williams to create a 52-17 blowout win over the visiting Panthers (6-3) on Thursday night at Heinz Field. Roethlisberger completed 22 of 25 passes and finished with a perfect passer rating. The Panthers struck first and received three touchdowns from Christian McCaffrey, but it wasn't close to enough. The Steelers have now won five straight games and six of their last seven. The Panthers' three-game winning streak came to an end.
November 9, 2018

Panthers Put the Bench to Sleep 😂

ㅤㅤㅤ

@ftbeard_17

Game so boring it put Kyle Love to sleep 😂😂😂😂😂😂😂 https://t.co/LcVrNEUVbe

Cam Keeps It Real

Scott Fowler

@scott_fowler

Cam Newton says "We just got whooped, man. Just got whooped." https://t.co/QaVppC2a7T

Le'Veon Who? 👀

NFL on ESPN

@ESPNNFL

It is Week 10 and James Conner has more rushing TDs than Le'Veon Bell has ever had in a single season. https://t.co/zUFdhQyneO

TD: Panthers Got Humbled

Max Henson

@PanthersMax

Thomas Davis: "A nice dose of humble pie for us today. The scoreboard was indicative of how we played tonight."

Good Guy Roethlisberger

Will Graves

@WillGravesAP

Pouncey said Roethlisberger offered to pay for any fines the linemen might get for the scrum that ensued after the Reid hit.

McCaffrey Scores 3rd TD of Night

Los Villamelones

@Villamelones_

🏈#NFL|| ¡TOUCHDOOOWN @Panthers! Aunque ya no les va a alcanzar. McCaffrey anota por tercera vez en el juego y pone más decoroso el marcador #KeepPounding⁠ ⁠ 21-52 #HereWeGo⁠ https://t.co/QRuDoYm1pn

FINAL: STEELERS 52, PANTHERS 14

The Steelers routed the Panthers on Thursday Night Football, using five touchdown passes from Ben Roethlisberger and a defensive touchdown to win their fifth straight game. It got out of hand early, and the Steelers put it away with 21 straight points in the second half. Pittsburgh improved to 6-2-1, while Carolina dropped to 6-3.

Big Ben Stats on TNF

Ben Roethlisberger finished his night completing 22 of 25 passes for 358 yards and five touchdowns. He didn't have a turnover and produced a perfect 158.3 passer rating. His biggest plays were a 75-yard touchdown pass to JuJu Smith-Schuster on the first play of the game and a 54-yard score to Antonio Brown in the second quarter. It was a legendary night from the future Hall of Famer.

NFL

@NFL

.@run__cmc scores his 3rd TD of the night 🎩 #KeepPounding #CARvsPIT 📺: @nflnetwork + @NFLonFOX 📱+💻: https://t.co/DJUityQHC9 https://t.co/qP4LXui51w

McCaffrey Scores a Third TD!

It won't mean anything, but Panthers RB Christian McCaffrey scored his third touchdown of the night, finding the end zone from two yards out in the fourth quarter. He's been a lone bright spot in Pittsburgh, where the Steelers still lead, 52-21. McCaffrey has 137 total yards and three scores.

Big Night at Heinz Field

ESPN Stats & Info

@ESPNStatsInfo

The Steelers' 52 points are their most in a game since November 25, 1984 against the Chargers. The team record is 63 on November 30, 1952 at the Giants. https://t.co/TdTHtTSdrr

Nate Davis

@ByNateDavis

Pittsburgh's Ben Roethlisberger completes 22 of 25 throws for 328 yards and five touchdowns. He achieves a perfect 158.3 passer rating for the fourth time in his 15-year career. #HereWeGo #CARvsPIT

Bleacher Report

@BleacherReport

The other 31 teams when the Steelers get Le'Veon back (via @thecheckdown) https://t.co/ya68EulvfR

Perfect Night for Ben

Alby Oxenreiter

@albyox

Roethlisberger finishes with his 4th career perfect passer rating. Ties Peyton Manning. Only 7 players have done it more than once #WPXI

Samuels Helicopters for TD

The Checkdown

@thecheckdown

Helicopter to the crib 🚁🚁🚁 https://t.co/PVgOmslBKL

Fifth TD for Big Ben!

The Steelers got a fifth touchdown pass from Ben Roethlisberger and now lead the Panthers 52-14 on Thursday Night Football. The score came after a recovered fumble. The Steelers are 14 minutes away from 6-2-1, while the Panthers are limping to 6-3.

Everybody Gets a TD!

SteelersNationUnite

@SteelersUnite

Ben distributing the ball for TDs tonight... https://t.co/E85kfESaG2

END OF THIRD QUARTER: STEELERS 45, PANTHERS 14

The rout is on at Heinz Field. The Steelers scored 14 points in the third quarter, extending their lead to 45-14 after three quarters. They're threatening for more to start the fourth. Ben Roethlisberger has four touchdown passes and the Steelers have 431 total yards of offense. It's been an ugly night for the visitors from Carolina.