Alabama vs. LSU: Live Score, Updates and Highlights
Alabama Crimson Tide Football
vs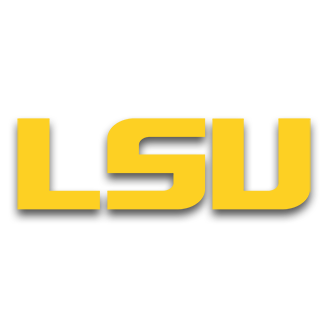 LSU Football
12:00am UTC Nov 4, 2018
Baton Rouge
The No. 1 Alabama Crimson Tide and No. 3 LSU Tigers square off on Saturday night in Baton Rouge, Louisiana with SEC West and College Football Playoff implications on the line. The Crimson Tide haven't been challenged by any of their opponents and a win over the Tigers would add a quality victory to their resume while they hold on to the No. 1 rankings. LSU can take charge of the SEC West and be the front runner for the conference's playoff berth if snaps its seven-game losing streak to the Crimson Tide.
November 4, 2018

Coach O Talks Blowout

Ross Dellenger

@RossDellenger

This Ed Orgeron quote on #Bama beating third-ranked #LSU at the line of scrimmage should make all future Tide opponents feel real good. "They stunned us. We tried everything we possibly could - go full wide, max protection. We just got beat."

Invalid Date
November 4, 2018

Bleacher Report

@BleacherReport

Can ANYONE stop them? No. 1 Alabama steamrolls No. 3 LSU, 29-0 https://t.co/GsRElu9Rj9

Ross Dellenger

@RossDellenger

Looks like #LSU will go 11 quarters and 167 minutes without scoring a touchdown at home against #Bama. They'll get another shot in November 2020.

Bryan Fischer

@BryanDFischer

When it's your night, it's your night. Shutout preserved. https://t.co/Trhi0zaaj0

ALABAMA INTERCEPTION!

Mack Wilson makes a leaping grab in the end zone to intercept Joe Burrow!

Tom Fornelli

@TomFornelli

Shutout preserved.

SEC Championship Matchup Set a Month in Advance

Seth Emerson

@SethWEmerson

SEC championship: Georgia vs. Alabama, Dec. 1 at 4 p.m. at Mercedes-Benz Stadium in Atlanta.

Bad News for Bama

Creg Stephenson

@CregStephenson

Najee Harris heading to the locker room on crutches. So it's not all good news for Alabama.

TOUCHDOWN ALABAMA!

Pat Forde

@YahooForde

Alabama has run just about all the purple and gold out of Tiger Stadium stadium. It's 29-0.

LSU vs. No. 1 Alabama driven by how the QB's managed against the other defense

Alabama QB Tua Tagovailoa pushes closer to Heisman Trophy with stellar performance against #3 LSU

From Bad to Worse for LSU

Pat Forde

@YahooForde

Coach O has been disappointingly cautious this game, and here's the final proof of not playing to win: kicking a FG down 22-0 in the fourth quarter. And missing it. Shutout remains intact.

Ricky Muncie, RBR

@RickyRBR

Here's Quinnen Williams, splitting the holds of two linemen, and still getting the sack on Burrow. #RollTide https://t.co/hmVZOG0vHd

Jeff Duncan

@JeffDuncan_

LSU has been held to 17 or fewer points in eight consecutive games against Alabama, the past seven resulting in losses.

"All of a sudden they started wearing us down," LSU reflects loss to Alabama

FULL SOUND | "We just gotta get them next year." LSU DE Rashard Lawrence

Pat Forde

@YahooForde

In a class full of monster D-linemen, none is having a better season than Quinnen Williams.

CBS Sports HQ

@CBSSportsHQ

LSU Drive Summary - Punt - Punt - Punt - Punt - Punt - Punt - Punt - Punt - Punt

FULL SOUND | "I felt we were the better team out there tonight." DE Breiden Fehoko

FULL SOUND | TE Foster Moreau on offense issues against Alabama

Williams Putting in Massive Game for Bama

Bruce Feldman

@BruceFeldmanCFB

Of all the great D-linemen coming into this college football season, the most impressive one playing right now might actually be the guy no one was talking about in August-- Quinnen Williams.

Ralph D. Russo

@ralphDrussoAP

Can't punt LSU. Cannot punt. Probably won't matter but you just surrendered.

FULL SOUND | LSU HC Ed Orgeron on 29-0 loss to Alabama

FULL SOUND | "That's the best atmosphere I've ever been a part of." LSU QB Joe Burrow

Yet Another Wasted Drive for LSU

After a 57-yard kickoff return by Edwards-Helaire, LSU gains two yards before settling for another punt.

Brody Miller

@BrodyAMiller

#LSU punting from the 38 down 22 and the fans aren't psyched.

CBS Sports

@CBSSports

Tua makes a house call, but comes up limping at the end of it. https://t.co/QjcIXBdB5y

Albert Breer

@AlbertBreer

Totally unfair. Oh, you covered all my All-America receivers? OK, no one's close to me, because my All-Everything line, so I'll just score from 50 myself.