Ajax vs. Manchester United: Live Updates, Score and Reaction
Manchester United
vs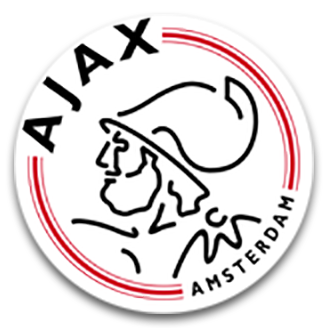 Ajax
6:45pm UTC May 24, 2017
Solna
Jose Mourinho has the chance to etch his name into Manchester United folklore on Wednesday in Stockholm, as the Red Devils face Dutch giants Ajax in the UEFA Europa League final. Mourinho would be the first manager in the club's history to lift this trophy. However, standing between the Premier League side and the silverware is a brilliant Ajax outfit. The youthful Eredivisie team have enthralled on their way to this showpiece, playing fearless and effective football.
May 24, 2017

FT: Ajax 0-2 Manchester United

Scorers: Pogba (18'), Mkhitaryan (48')

Ajax: Onana, Veltman, Riedewald (De Jong), Sanchez, De Ligt, Klaassen, Schone (Van de Beek), Ziyech, Traore, Younes, Dolberg (Neres).

Manchester United: Romero, Valencia, Smalling, Blind, Darmian, Fellaini, Herrera, Pogba, Mata (Rooney), Rashford (Martial), Mkhitaryan (Lingard).

Swede Dreams for United

To the victor, the spoils. Two trophies and a return to the Champions League? Suppose it wasn't a bad season after all...

City Show Support

A nice touch from the blue half of Manchester. They will now be joined by their neighbours in next season's UEFA Champions League. If Liverpool progress through a play-off, they'll be five English teams in the group stages.

Invalid Date
May 24, 2017

Post-Match Reaction

Juan Mata is an impressive player. Not just when he's in action, but also when talking to the media. He tells BT Sport:

"It's massive for us. We had the chance to win the one trophy the club had never won and also play in the Champions League next season. We've done it, so we're very happy.

"It's my first European trophy for United, but hopefully it's the first of many. We wanted to win this for the city of Manchester—now we will bring the trophy back."

Manchester United: Europa League Winners!

After touring all corners of Europe, Wayne Rooney makes his way through his team-mate to lift the trophy aloft. The Red Devils were brilliant in blue, nullifying Ajax with a superb gameplan mapped out by their manager. Mourinho is on the platform with his players to celebrate, too.

Presentation Time

The trophy has been engraved (do they hire specific speed engravers by the way, or is it just a job that can be done really quickly?), we are now going to see Manchester United handed the spoils on a stage built on the field.

Post-Match Reaction

Paul Pogba takes a swipe at Manchester United's critics in his interview with British broadcasters BT Sport:

"The goal was always to win the Europa League. We knew this all the way along. Now we've done it we're very proud. They say we had a bad season, but the prize is here. We will enjoy it now.

"The early goal helped settle us down. Everybody was very focused. We did a great performance."

Completing the Set

Mourinho was unusually zealous in celebrating the final whistle, hugging his staff, players and son before turning to the posh seats and pointing towards somebody in the crowd.

Manchester United have now got the full set of European trophies—and are also straight into the main draw for next season's Champions League.

FT: Ajax 0-2 Manchester United

The final whistle goes in Stockholm; Manchester United have given their home city a welcome boost by securing a second trophy in Jose Mourinho's first season in charge.

Pogba broke the deadlock when his shot was deflected in during the first half, with Mkhitaryan doubling the lead with a clever flick from close range right after the break.

In truth, it really was men against boys.

90+2'—Waiting to Exhale (0-2)

Those members of Manchester United's travelling party not involved in the squad are starting to congregate on the edge of the field. Ibrahimovic is among them, leaning up on his crutches while leading the cheers from the United end.

90'—Manchester United Substitution

Mata OFF—Wayne Rooney ON.

After United's club captain comes on to make his 559th (and potentially last?) appearance for the club, the fourth official's board is back up again to reveal they'll be four added minutes.

87'—Sanchez Cleans Up for Ajax (0-2)

Lingard momentarily looks to be in the clear after breaking free from the halfway line. He has enough pace to stay away from De Ligt but Sanchez storms back to knock the Manchester United substitute off the ball. Brief shouts for a penalty but even Mourinho just wants his player to get up.

84'—Manchester United Substitution

Rashford OFF—Anthony Martial ON.

82'—Ajax Substitution

Riedewald OFF—Frenkie de Jong ON.

Third and final change for Ajax, so we won't see Kluivert Jr. in action.

80'—Ajax 0-2 Manchester United

10 to go in Stockholm. Whole final feels a bit flat in truth.

Ajax could play for a week and seemingly wouldn't know how to get through Manchester United's defence (+midfield+two wide men).

77'—Yellow Cards (Mata & Riedewald)

Mata is late on De Ligt near the left touchline. In fact he's so late that tackle wouldn't have been on time if the game was played last week.

The challenge draws a reaction from Riedewald, who gets involved with Herrera and ends up shoving the Spaniard in the chest. He, along with the naughty Mata, see yellow.

74'—Manchester United Substitution

Mkhitaryan OFF—Jesse Lingard ON.

United's second goalscorer gets a loud ovation from those fans of the team in blue. The arrival of Lingard adds the extra element of pace out wide, too.

72'—Free-kick Wasted (0-2)

A debatable handball decision gifts Ajax the chance to strike for goal. Ziyech has to wait forever to take the free-kick due to an ever-moving wall...then duly hammers his effort straight into it.

70'—Ajax Substitution

Schone OFF—Donny van de Beek ON.

Second change for the Dutch. They need an alteration in their plan rather than a switch in personnel.

69'—Rashford into Space (0-2)

Not for the first time, Rashford has the chance to motor into open territory, only to end up losing possession when he's confronted by a defender.

Hasn't quite happened for the young England forward. Martial or Lingard instead, perhaps?

64'—Yellow Card (Younes)

Younes decides it's already time to swap shirts, so tries to pull Valencia's off his back as the full-back gets beyond him on the right touchline.

62'—Ajax Substitution

Dolberg OFF—David Neres ON.

Poor Dolberg. This was a chance for the young forward to show what he's all about on the biggest stage. Instead he's spent the majority of his time on the field being nothing more than a spectator.

60'—Ajax 0-2 Manchester United

Mourinho sends out Lingard and Rooney to get loose. Meanwhile, Ajax continue to tap the ball around without any real direction. Ziyech is about the only one capable of causing United problems, yet he's got so little space to work in.

58'—Yellow Card (Veltman)

Mata is up-ended by Veltman, who decides against chasing back after being beaten out wide and instead just hangs out a leg to trip the Spaniard.

56'—Careless from Pogba (0-2)

Trying to turn out of trouble when surrounded by two players near his own byline, Pogba tries one trick too many and winds up giving away a corner.

However, his team-mates make sure the error isn't too costly, heading the initial set piece clear before blocking out a secondary cross from the opposite flank.

53'—United We Stand (0-2)

Briefly Traore thinks he's got the chance to line up a shot from the edge of the area. However, the space disappears in a hurry as three men in blue tops close him down. One of them blocks the eventual effort, allowing Romero to claim the ball as it balloons into the air.

52'—Yellow Card (Fellaini)

Having failed to push Schone over, Fellaini decides to trip him up instead. The Belgian becomes the second Manchester United player to see yellow.

50'—United Dangerous on the Counter (0-2)

Rashford looks set to race away for a chance to make it 3-0 to United, only for Sanchez to match the England international stride for stride before sticking in a wonderfully timed sliding challenge.

48'—GOAL MANCHESTER UNITED!

Mkhitaryan doubles United's lead straight after the break, his sixth goal of the Europa League campaign. He's in the right place to acrobatically flick home from close range after Smalling had headed Mata's right-wing free-kick towards goal.

First-half Analysis

Half-time Stats

Ajax had a lot of ball, for certain. They did not, though, have any idea how to score against United.

HT: Ajax 0-1 Manchester United

Pogba's 18th-minute goal—one that took a sizeable deflection off defender Sanchez—has Manchester United ahead at the halfway stage of proceedings in Stockholm.

44'—Darmian Does the Job (0-1)

A clever one-two briefly gives Traore a glimmer of a gap on the right of the penalty area, only for Darmian to shut the door quickly. The full-back guides the ball out of play before the Ajax player pushes him in the back.

43'—Quiet Finish to the Half (0-1)

Poor Dolberg. He's struggling to get any kind of service up front—I've seen postmen deliver more on a Sunday than Ajax's creative players have so far in this first half.

United have slowed off the pace themselves, seemingly happy to hold on through to the interval.

38'—Signs of Life (0-1)

Ajax are endlessly passing it around between members of their back four, going from side-to-side without any real purpose or intent.

Traore does briefly threaten down the right for the Dutch side, twisting and turning his way past Darmian before losing possession as he cut in towards goal.

31'—Yellow Card (Mkhitaryan)

Having kicked rival full-back Veltman over for what could be the third time already, Mkhitaryan becomes the first player to be booked in this final.

30'—Ajax 0-1 Manchester United

Half-an-hour gone and Manchester United have control of this final. Pogba's deflected drive gives them a lead to defend, although Ajax are so far struggling to flow as an attacking force.

24'—Valencia Tests Onana (0-1)

For perhaps the first time in the game, Valencia gets the chance to have a run at rival full-back Riedewald out wide. He flashes beyond the teenager and then lets fly with a powerful drive that Onana beats away at his near post with two hands.

Stat Alert!

Manchester United have scored first in three of their five victories in European finals.

18'—GOAL MANCHESTER UNITED!

Pogba breaks the deadlock! The Frenchman hits a low drive from the edge of the area with his left foot that takes a huge deflection off the closing Sanchez to wrong-foot goalkeeper Onana.

Ajax's issues of their own making, though. Riedewald had gifted United possession on the left with an awful throw-in.

15'—Traore Tries His Luck (0-0)

Younes and Klaassen combine on the left to give Traore the chance to take on a shot from a tight angle. His attempt carries good power but is aimed straight at Romero, who flicks the ball up at first before catching the rebound under no pressure whatsoever.

Previous Meetings

These teams have gone head-to-head four times in the past—and won two apiece. This is Ajax's 10th major European final compared to United's seven (and they've lost the last two, both to Barcelona).

10'—Crossing the Gap (0-0)

Gambling on Rashford flicking on a throw-in, Mata catches up with the ball on the left byline and fizzes over a volleyed cross that just has too much speed on it to pick out the supporting Fellaini.

7'—Ajax Trapped Deep (0-0)

So far, Manchester United are controlling proceedings. It's still early days of course, but they look physically stronger as Ajax struggle to pass the ball beyond the halfway line.

Forward Traore has to track back to win possession near the right corner flag. Romero's barely had a touch at the other end.

3'—United Fast Out the Blocks (0-0)

Mourinho's men haven't wasted much time imposing themselves on a young Ajax team. Mkhitaryan's pass inside from the left briefly gives Rashford hope, only for the forward to be able to spin around and shoot with a defender right at his back.

1'—Early Trouble (0-0)

Goalkeeper Onana and defender Veltman collide as both try to deal with Mata's probing pass aimed at Fellaini inside the opening 30 seconds. Pogba ends up getting the chance to shoot from the rebound, only to send a tame effort well wide of the target.

1'—We're Underway!

After a moment of silence, one that bursts quickly into a cacophony of applause right around the stadium, to respect those who lost their lives earlier this week in Manchester, United kick off.

They are dressed all in blue, with Ajax—nominated as the home team—in their familiar white and red kit.

Leading the Way

Voted Players' Player of the Season by his peers, Antonio Valencia now leads Manchester United into action in a major final.

Dutch Delight

The late Johan Cruyff would've relished seeing Ajax back playing in a European final. Take a look at B/R's wonderful feature on who the Dutchman changed football for so many.

Divided Loyalties?

Zlatan Ibrahimovic helped Manchester United reach the final, but the Swede is denied the chance to appear in the showpiece on home soil by injury. Still, he's here to support...who? His current employees you'd think, although he has history with Ajax, too!

Plenty at Stake

While a trophy will be handed out to the victorious team today, there's also the added bonus of knowing a win will secure the chance to play in next season's Champions League.

Solidarity Away from Home

Following Monday's terrorist attack in Manchester, those Red Devil fans who've travelled to Stockholm are showing their support through flags and songs.

Ajax XI

Matthijs de Ligt becomes the youngest player to appear in a European final—he's just 17 years and 285 days old. Justin Kluivert will have to wait for his chance to impress, as he starts on the bench.

Manchester United XI

As promised, Jose Mourinho sticks with Sergio Romero in goal for the final. Daley Blind partners Chris Smalling in the heart of United's defence, while Juan Mata and Marcus Rashford both start.