90+3
Nichita Motpan keeps the home team in the match by reducing the deficit to 1-2.
90+3
Victor Stina instrumental with a fine assist.
90+2
Moldova have been awarded a corner by Denis Shurman.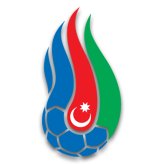 90+2
Denis Shurman signals a free kick to Azerbaijan in their own half.
90+1
Moldova's Oleg Reabciuk has been booked in Chisinau.