MLB Free Agency 2012: Jason Marquis Signing Does Nothing for Minnesota Twins
December 23, 2011
Christian Petersen/Getty Images
When the Minnesota Twins announced that Terry Ryan was returning to the organization, there seemed to be a sigh of relief from Twins fans. Bill Smith had run what was a solid foundation into the ground, and Ryan seemed like the right choice to rebuild the organization. As Ryan grumbled to the media that the Twins couldn't pitch or field last season, it seemed like "the sheriff was in town" and the Twins were coming back.
Two months into Ryan's tenure, he's made some moves. Josh Willingham was a solid signing over Michael Cuddyer because of the compensation draft picks the Twins received when he signed with the Colorado Rockies. The additions of Jamey Carrol and Ryan Doumit, although not flashy, should give the Twins some depth that they didn't have in 2011.
However, the one thing the Twins have needed to address is pitching. Whether it be the starting rotation or the bullpen, the Twins needed to get some new pitchers and see what they could do.
As of December 23, the Twins have acquired exactly one pitcher of relevance. That would be the signing of Jason Marquis.
Marquis, 33, has bounced around from team to team in the National League throughout his career. His best years were in 2004, where he won 15 games for the St. Louis Cardinals, and a second 15-win season for the Rockies in 2009.
Since his 15-win season in 2009, Marquis has went 10-15 with a 5.10 ERA in 190.2 innings pitched. Also in his 12 seasons, Marquis has registered a WHIP under 1.4 just four times (2001, 2005, 2007, 2009). But he can eat innings! Marquis has gone over 190 innings five times in his career.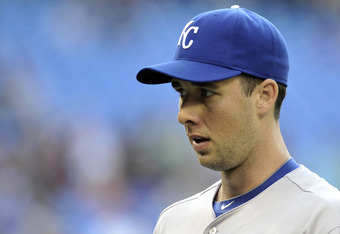 Brad White/Getty Images
So in other words, the Twins have added a high-ERA, high-WHIP pitcher who can eat innings. It sounds like the Twins have added a Nick Blackburn clone to their rotation.
The Twins have used the pitch-to-contact philosophy religiously when it comes to their starting pitchers for years. It worked for the first couple of division titles they won, but it's starting to come back to haunt them.
The current object of pitching is not to make opponents hit the ball to your defense, it's to make them miss completely. Alas, the Twins can't afford guys who miss bats. This is evidenced that the Twins signed Marquis to a one-year, $3 million contract.
It's now clear what Terry Ryan's plan is to resurrect the Minnesota Twins pitching staff. Ryan is going to shop in the bargain basement bin at Pitchers Depot until he finds five Carl Pavano clones and get frustrated when the New York Yankees are crushing balls out of Target Field like it's batting practice.
Maybe Ryan knows what he's doing, but the addition of Jason Marquis does not help the Minnesota Twins.