Commissioner Gordon's Top 10 Boxing Announcers of All Time
November 24, 2011
Going back to the beginning of televised boxing (around 1940), dozens of boxing announcers have invaded our living rooms and dens.
Some were welcome to come into our homes any time, others were not so welcome. Some worked alone and served as both the blow-by-blow commentator and color analyst, while others shared the airtime with one or more ringside experts. Some were entertaining, informative and enjoyable to listen to. Others were annoying, ill-prepared and as enjoyable as your kitchen's smoke alarm.
Here now are 10 of this columnist's favorite announcers, both blow-by-blow and color analysts.
1. Gil Clancy
This manager and trainer of boxers was the best of the best. Although college-educated, his forte was not diction—it was telling stories. Nobody told better stories than "The Giller," and nobody told you what was going on in a boxing match better than him. He was seen on CBS, HBO and the MSG Network.
2. Don Dunphy 
Don began announcing fights in the 1930s on radio, and was there when boxing hit the television airwaves in 1940. He loved working alone, and was one of the few announcers who could actually work alone without rambling incessantly.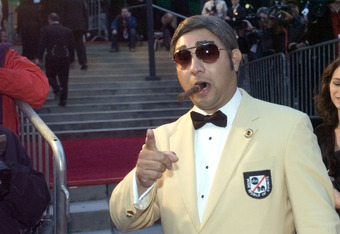 David Lutman/Getty Images
3. Howard Cosell
Sorry, but I loved this guy. He would often get punches wrong, saying a guy got dropped by a right when it was a left hook, but he brought excitement to the event. I know I am in the minority here, but there was just something about waiting for a fight on ABC so we could hear, "Hello again, everyone, this is HOWard COsell."
4. Al Bernstein
Al began announcing for ESPN when they were still in a trailer in Bristol, CT, and boxing and Australian Rules Football were the two main staples of ESPN programming. Bernstein left ESPN a few years ago, but ESPN's loss was Showtime's gain, where Bernstein continues to entertain and inform boxing fans. He knows the fighters and he knows what he's watching.
5. Al Albert
For close to 15 years, Al was the voice of USA Network's Tuesday Night Fights. He was a hockey fan, a hockey player and a basketball announcer. But he also had a love of the fight game, and it showed on those telecasts. He was the consummate professional with a quick wit, a great sense of humor and knew how to get the most out of him color analysts.
6. Marv Albert
Al's older brother was the voice of NBC's boxing programming through the 1980s. Best known for announcing basketball and hockey, Marv, like brother Al (as well as announcer/son Kenny and announcer/brother Steve), is the consummate professional. Working side-by-side with "The Fight Doctor," Ferdie Pacheco, he had to be, as you never knew what was going to come out of Pacheco's mouth.
7. Alex Wallau
When Howard Cosell stepped away from boxing after Larry Holmes' trashing of Randall Cobb in the early 1980s, Wallau was teamed with pros like Al Michaels and Dan Dierdorf. Wallau knew the sport and loved it. Few ever served as better ringside analysts. He went on to a small promotion—he became president of ABC.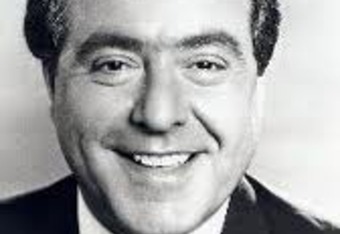 8. Sal Marchiano
This well-traveled sportscaster spent years behind the mic on ESPN as their blow-by-blow announcer. He is remembered for his call of "Goodnight Sweet Prince" whenever a fighter was KO'd.
9. Jim Lampley
Ya gotta love Jim. A young, dark-haired Lampley was tried out by ABC in the mid-1980s on a telecast of young Mike Tyson. A quarter-century later, he's the longtime face of HBO Boxing. He brings knowledge and a fervent energy to his calls of a fight.
10. Harold Lederman
Although known as HBO's "Unofficial Scorer," Harold can handle the color analyst duties with the best of them. Don't believe me? Check out the YouTube video of Aaron Pryor vs. Bobby Joe Young. Harold is fantastic! And just who is that Harold is working alongside of? 
Those are 10 of my favorite boxing announcers. Who are my least favorites? Well, that's for another time!