The Formula One Times 19th Dec: Lewis And McLaren Voted World's Favorite
December 19, 2008
Welcome to the Formula One Times, Dec. 19th edition, enjoy your regular dose of F1 news in small digestible bites.


Lewis Hamilton and Team McLaren voted World's Favourite
If you were a Bleacher creature a few months back you should remember an ING/Renault questionnaire being posted by an F1 community member.
Well the results are in, and Lewis Hamilton has been voted the world's favourite driver, along with Team McLaren Mercedes who were voted world's favourite team.
Lewis got a massive 27 percent of the 70,000 votes which put him a distant 10 percent ahead of Raikkonen who came in second. Alonso with a 12 percent vote came in third.
Team McLaren Mercedes got 29 percent, with Ferrari just one percent behind (28%). Renault and Williams drew fourth with six percent each.
Do you agree with the votes? Who do you think deserved the team and driver titles? Please tell us below.


Bourdais back to IndyCar?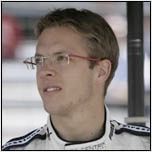 Sebastien Bourdais, who currently has no contract to stay with Toro Rosso is "open" to the idea of moving back to the USA to compete in the IndyCar series.
Bourdais is currently fighting it out with Takuma Sato, over who gets the second race seat alongside all but confirmed Sebastian Buemi.
Bourdais said, "I'm pretty open. Right now I need a good programme and America would be an interesting option.
"I have been looking at alternatives (to F1) because that's my job. I need to find a way to make a living, but that's not easy right now—everybody is not willing to commit to any programmes."
Ferrari: Raikkonen will return
Luca Di Montezemolo is confident Raikkonen will be back on form in the 2009 season after a poor 2008 campaign.
In an interview Luca said, "I joke that we had Kimi until Magny Cours, then he was busy and he asked a friend of his to drive,"
"This friend was a very good driver. He put on Kimi's helmet, but now we finally have the proper Kimi back again.
"For a while he looked like a centre forward who wasn't scoring goals, but as soon as he did, you knew he would be okay again.
Can we expect Kimi to lead the championship in 2009?
Ferrari: KERS may not be ready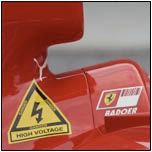 Ferrari have said their KERS (Kinetic Energy Recovery System) may not be ready for the 2009 opener in Australia in March.
The Italian team said, "we are still aiming to run the F2009 with KERS fitted at the season-opening Australian Grand Prix – but are also preparing contingency plans with a conventional car."
BMW are thought to be the team who are farthest ahead with development, due to an early start after abandoning their 2008 WCC/WDC bid.
Will McLaren have the same problems as Ferrari because of their late start?
Williams will launch FW31 on January 19th
Williams are the latest team to release the date their 2009 challenger will be launched. The launch will be held at a test in the Algarve on Jan 19th.
Toyota - 15th January (photo's only)
McLaren - 16th January
BMW - January 20th
Renault - January 20th