WWE 12: Brock Lesnar, Eddie Guerrero and More Legends Will Enhance Replay Value
November 14, 2011
Jon Kopaloff/Getty Images
With the release of WWE '12 just days away, the excitement over the revamped wrestling game series has the video-game world abuzz.
The improved moves and mechanics are going to make the game one of the best, but it's the roster that always has fans excited.
This year had a few glaring omissions, but there were some pleasant surprises as well. These are the stars we can't wait to play as.
Brock Lesnar—The wildest news that came out surrounding this game was the addition of former WWE star and current UFC fighter Brock Lesnar to the roster.
It was thought that Lesnar and the WWE were on bad terms, and if they did want to do something, UFC and Dana White would block the move.
Instead of forbidding the move, Dana White allowed Lesnar to grace the game and allowed the fans the ability to play as one of the best wrestlers in the company's history.
Eddie Guerrero—With the six-year anniversary of Eddie Guerrero's death just days ago, the memories that date brought to the surface make me want to frog splash as Eddie.
Latino Heat was one of my favorite wrestlers because of how well he played the heel, but it was his amazing talents in the ring that made him a true legend.
What better way to show your love of the fallen superstar than by winning him the World title via pin over any of the current WWE superstars.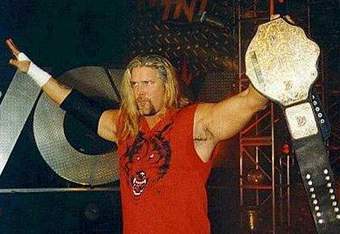 Kevin Nash—The recent return of Kevin Nash has brought a flood of emotions back from the days of playing old-school wrestling games on Nintendo.
Nash was one of the best in the world during the 90s and his return to the WWE has been one of the better things the company has done this year.
The only way that Kevin Nash could get any cooler in the game will be if he comes with nWo gear and you can make an nWo stable. Now that would be epic!
Check back for more on World Wrestling Entertainment as it comes, and check out Bleacher Report's WWE Page to get your fill of all things wrestling. For more on WWE/TNA, check out Ring Rust Radio for all of the hot topics.
Listen to internet radio with RingRustRadio on Blog Talk Radio