Peter Roebuck: Suicide Robs Cricket of One of Its Most Respected Voices
November 13, 2011
The cricket world is mourning the loss of one of its all-time great commentators, Peter Roebuck. Sadly, it appears that his death was at his own hand.
The radio and print journalist was found dead in his hotel room early today is South Africa, where he was covering the Australian test tour with ABC radio and Australia's Fairfax press.
Roebuck was an extraordinary commentator on the radio. His nuanced use of language to describe live events and give remarkable insight to the game revealed an intellect that few sports commentators can match.
He brought colour and movement to a game that many believe has none.
As much of a privilege as it was to listen to Roebuck on the radio, it was with the pen—and later the keyboard—where Roebuck had few equals.
When Roebuck first took up the pen in the 1980s, he was different. He wrote not only of the details of a game, but analyzed what was going on in a way that no cricket writers had done before.
He looked behind the mechanics of the game; he looked at the game's heart and soul and was often saddened by what he found.
His newspaper columns were required reading for the serious cricket fan.
They were often brutal in their direct confrontation of the issues facing the sport. Roebuck owed allegiance to no-one and wrote fearlessly about whatever aggrieved him, with no thought to ego, feelings or consequences—including his own.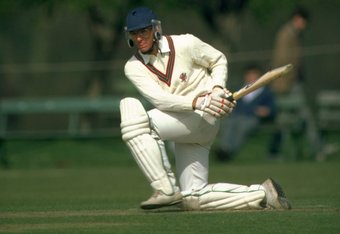 Adrian Murrell/Getty Images
He drew the ire of cricket fans in his adopted home when—after an acrimonious and controversial Sydney test—he accused the Australian team of being bad sports in their victory over India.
But even the harshest criticism and sharpest words were compelling reading as he delivered the message with such poetry.
Not that it was all censure and condemnation.
Cricket, in its pure international form, is a game that lasts for five days. It is something almost incomprehensible to those not indoctrinated into ways and enraptured by its charms.
Obviously, a game that lasts that long is multi-layered and Roebuck's great gift was delicately peeling the onion, to reveal that which lurked below the superficial.
Sometimes that's not pretty.
He was a spokesman for the punters in the stands, those who paid at the gate to share in the game, the most important part of the game and often the first cast aside by the decision makers.
He famously wrote of the Indian cricket board, the BCCI,
"It has been their failure to show the slightest respect for faithful supporters sitting in extreme discomfort in the stands. Just for a day, Dalmiya and his merry men should be made to swap places, toilets and refreshments with those they are supposed to be serving, those who ultimately pay the bills."
Sometimes, he held a mirror up to society itself. In the wake of the exposure of South African cricket captain Hanse Cronje and his subsequent vilification at the hands of the world's press, he wrote,
"Mature societies realize that the world is not divided into heroes and villains and that every man and every nation endures the struggle between the forces of light and dark. Cronje deserves neither our contempt nor uncritical admiration. His life should serve as an inspiration and as a warning."
Peter Roebuck lived a solitary life. He preferred his own company and his own thoughts, but when he deigned to be amongst us, he added a richness that few individuals can offer.
Australian cricket writer Gideon Haigh summed Roebuck up,
An outsider he remained - I think to the benefit of his writing, but perhaps in the end to his cost as a person
Sadly, his solitary lifestyle denied anyone the chance to help him with the pain that he was obviously feeling. We can only hope that wherever he is now, that he has found peace.
He was a tremendous inspiration for all sports writers; not only his use of language, but also for his ability and willingness to expose that which needed to see the light of day.
His courage, insight and different view of the cricketing world will be sadly missed.