NCAA Realignment: Why NC State Is the Logical Choice for the SEC
September 27, 2011
Mike Ehrmann/Getty Images
The SEC has added Texas A&M, and it will eventually add a 14th team in order to balance its conference schedule. Various schools have been mentioned as possible expansion candidates, including Virginia Tech, Florida State, Missouri, Louisville and West Virginia (as well as several others).
One candidate that hasn't been mentioned as much, but deserves a lot of attention, is NC State. It is arguably not only a good candidate but the best candidate for the SEC.
Consider the following:
NC State Provides New Media Markets for the SEC
Florida State, Clemson and Georgia Tech don't provide any additional exposure for the SEC. When Texas A&M joins the SEC, the conference will not only have an additional football powerhouse but also have access to new media markets in Texas. The importance of this cannot be overlooked.
Several expansion candidates are outside of the SEC's geographic footprint. Out of these schools, the two best choices for media markets are Missouri and NC State. West Virginia does not help much, other than being somewhat close to Pittsburgh. Louisville, like the southern ACC schools, is in a state that already has an SEC school. Virginia Tech, while it would help with the state of Virginia, is not in a major market itself.
The state of Missouri would bring a lot of additional eyeballs for the SEC, but so would the state of North Carolina. Raleigh is a large and growing market. Having an SEC team in the state would also increase interest all across North Carolina, including in an even larger market, Charlotte.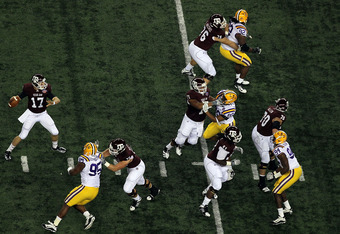 Ronald Martinez/Getty Images
NC State Is a Geographic and Cultural Match for the SEC
The state of North Carolina literally "fits" quite well in the SEC. The state of North Carolina borders three states with SEC schools, and several of the eastern SEC schools are closer to NC State than they are to the western SEC schools.
The same cannot be said about West Virginia or Missouri. While both are in states that border SEC states, they both very much on the northern edge of SEC territory. Either one would be the new northernmost SEC school. While not quite as much of an outlier as BC has been in the ACC, they are further away from most SEC schools than NC State,
NCSU is also a cultural fit. While not a "deep south" state, North Carolina is definitely a southern state. Missouri is more of a midwestern state. West Virginia is more Appalachian than it is southern.
The Presence of a School in North Carolina Can Only Help Football Recruiting
The SEC would not only benefit from new media markets in the state of North Carolina, but it would also benefit by having a physical presence in one of the top 10 states for football recruiting.
North Carolina had the ninth-highest total of BCS-school recruits over the last 10 years.  Having an SEC team in the state will assist its teams in obtaining even more football recruits from the state.
The SEC Is Already a Strong Football Conference So It Can Focus on Other Needs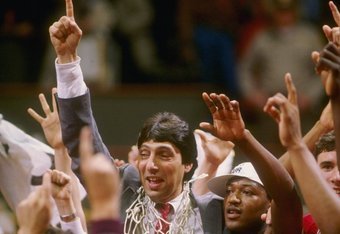 Getty Images/Getty Images
Many fans who examine potential conference expansion teams only look at how good a school's football program is (i.e. Virginia Tech and Florida State). This ignores the fact that the SEC already has many great football schools, including some of the best in the country. It doesn't need to get more great football programs. It already has them.
Virginia Tech and Florida State (and other strong football programs) would provide another strong competitor on the field. While this increases the conference's football power, should it really be a major priority for SEC expansion? It would make it more difficult for the existing teams to compete for the championship.
Texas A&M was a great fit for the SEC partially because of its football power, but also for its presence and popularity in the state of Texas. Football is king in Texas, and the SEC having a presence there is fantastic for the conference.
A presence in North Carolina is more valuable to the SEC than simply adding another great football program.
Getting NC State Should Not Irritate Any Existing SEC members
Conventional wisdom says that the SEC will never invite Florida State, Georgia Tech or Clemson because there is already an SEC school in that state. The same may apply for Louisville.
Inviting NC State presents no such problem, since there is no SEC school in North Carolina.
Leaving the ACC Makes More Sense for NC State Than For Any Other ACC School
NC State, in many ways, is the "third" North Carolina school. When folks around the nation think of athletic programs in North Carolina, they think of North Carolina and Duke (primarily for basketball).
If it joined the SEC, NC State would be the only SEC school in North Carolina. It would no longer be overshadowed by being in the same conference as UNC and Duke.
This is also why NC State makes more sense than North Carolina as an SEC candidate. UNC has no great reason to leave the ACC, since it is one of the traditional powers in the conference and has a history of great success in basketball. It also does not make any sense for UNC to break up its historic basketball rivalry with Duke.
NC State has had some success in basketball (especially in the '70s and '80s) but is usually overshadowed by its local ACC competitors. The SEC is good in basketball, but the ACC is loaded. NCSU would have a better chance at basketball success in the SEC.
Virginia Tech and Florida State have had very good football success in the ACC. The benefits of being in a stronger football conference are questionable, since they would have much tougher competition and would be less likely to win a conference championship.
NC State Would Have Improved Football Recruiting If It Joined the SEC
If NCSU became an SEC member, the best football recruits in North Carolina would have a local school that they attend that would compete in the SEC. Because of the SEC's power in football, students who would otherwise not choose NC State may consider it as an option.
Some state recruits would continue to go to other SEC schools, but others would decide to stay closer to home. Virginia students would also have an SEC option that is closer to home (and Virginia is also a strong football recruiting state).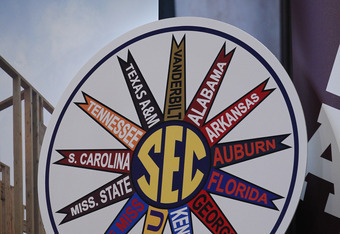 Aaron M. Sprecher/Getty Images
This is admittedly more of a reason from NC State's view than it is from the SEC's view, but it is another reason that NC State should consider moving out of the ACC and into the SEC.
Time Will Tell
We may have to wait a while before we find out what school will receive the SEC's invitation to become its 14th member. But it will happen eventually; 13 is an awkward number of teams for an athletic conference, and it makes sense to move to 14 once they have figured out who it should be.
While it would not be good for the ACC, the SEC's logical choice for expansion is NC State.