WWE Profiling: David Otunga and His Case for Mid-Card Floppage
September 2, 2011
In this edition of WWE Profiling, I will be discussing David Otunga and why I feel we won't be seeing much of him in the distant future.
David Otunga is known to the world as Jennifer Hudson's husband and, well, that's about it. Sure, we know he's a wrestler and a former two-time WWE Tag Team Champion, but the reigns were really jokes in the sense that at one point he won the titles with John Cena and had to lay down to lose them to Slater and Gabriel the next night. Then, when he won it with Michael McGillicutty, they never really defended the titles.
It seemed they defended them often when they won them, but afterward it seemed they never did at all.
Then, when they FINALLY defended them again, they ended up losing the gold.
So, with that said, why would many really take him as a credible talent tag-team wise?
When he won the titles with Double M as a member of Nexus, many expected the pair to actually do something worth notice. Led by CM Punk at the time, the Nexus looked to be getting all over, but the issue was that after Punk left to do his own thing, Otunga left from our television sets along with Double M.
Upon returning, he and Double M really have done nothing worth mentioning. The issue is, WWE will continue to push him down our throats, maybe not weekly, but quite often. The reason is simply that WWE feels he can do something, despite not having any talent to take note of.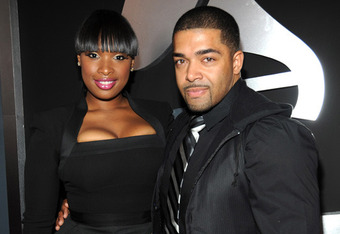 He can talk a little bit, but so can everyone on WWE's roster. He has a good look, but nothing that you look at and think, "World Champion." Then comes his wrestling, it's about as good as a developmental talent in Team 3D's school.
So really, Otunga only offers the fact that he is Hudson's husband. On NXT, he did stand out a bit as a singles talent, showing that he could be someone worth a look, but he never really did much afterward. Keep in mind, it's easy to stand out when everyone else is in the same level as you, or even below. When you start to get up to where others are better, then standing out is much more difficult.
This is mainly my frustration when it comes to Otunga. He has some things going for him, but he never makes them work in his favor. It seems like he expects to be given all sorts of things that he never earns. And while I don't feel this is his real intentions, it's what we see or think as viewers.
I get that he is a heel and has to come off as such, but he never comes off to me as a legit threat of any kind. Just one that gets on your nerves, like a gnat: it's just enough to be annoying, but easily squashed.
Heels have to stand out even more so than faces, because faces can at least get sympathy from people, and it is sometimes enough for those people to care enough just to see them. Then they eventually get better, and the face can become a star.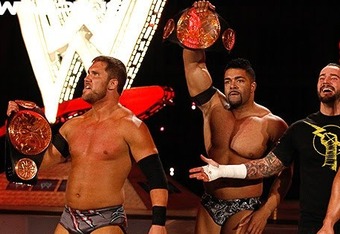 Heels, however, have to really get over and look good doing it. Very few are able to do this well, but those who can are big stars within WWE.
To me, David Otunga is destined for the mid-cards but will never be a name we see in World Title matches on a regular basis. Basically, I think he's a flop right now after all they invested in him early.
His mic skills seemed to have gotten worse, while his charisma has followed suit. To me, five years down the road, I feel Otunga will be a distant memory.
WWE has really tried with him though, so give credit where it's due on WWE's end of things. They gave him the ball, and he ran about two inches. They put him in the spotlight on NXT and really let him move forward to an extent where you wondered: Why is he still here?
Then, they put him in Nexus after it was kind of full with so many others. Then, they allow him to hold not one but two tag titles, and it looked as if that this was WWE's way of giving up on tag wrestling. So, basically, he was the Hornswoggle of the tag team division along with Double M.
However, because Triple H wants the tag division to become bigger, badder and better, he is going out and signing teams or looking for some to bring in. Along with this, he is made random pairings in FCW to see if some talents down there can tag well with each other and develop into very good teams available on the main roster.
So, this is why the tag titles were removed from Double M and Otunga and, eventually the idea from what has been rumored, is the reason for Otunga's move into singles. But the issue in that is, he can't work alone. He barely was able to work as a tag team competitor, but without one he'll sink very low on WWE's roster.
The reason he was paired with Double M was for a few reasons. Number one, he can't wrestle well, and pairing him with a guy in Double M who could should have helped. Otunga can talk some, so he was the voice of the group. This made it to where both could work with their strengths.
Issue was that neither stood out in that arena. So, he's now becoming a flop and then will become one even more so when he goes into mid-cards. Welcome to mid-card hell Otunga, but don't worry, you won't be here long.
When you profile Otunga, the issue is that he has been around for a year now on WWE's main roster and has done nothing to stand out. If WWE were to release him next year after trying him in singles, once again, it would not be very shocking.
In the long run, being married to a star doesn't make you one.
Follow me @BRSuperstarJoeB