The Final Round: Week of August 15th in MMA
August 21, 2011
You know what I love most about Mixed Martial Arts? The speculation. The way that a single promotion's monopoly over the sport can send shockwaves throughout the industry with one move, and create an endless stream of conversation topics which seem to stack on to each other in some odd and often off-balance structure. It's as if the sport is playing Jenga week after week.
While I do enjoy playing games, when it comes to fighting, you have to take all the drama out of it and look at the cold hard facts.  Like I stated last week, this weekly recap is all honest and rational observation with no fluff. So let's get started:
RIP SHAWN TOMPKINS
Unlike most of the MMA radio shows that I listened to over this past week—which waited towards the end of their broadcasts to pay their respects—I'm choosing to put this man up on deck first. As most of you are probably aware by now, beloved MMA trainer Shawn Tompkins passed away last Sunday. An autopsy later revealed that Tompkins, 37, died of a heart attack in his sleep at a friend's home in Ontario. 
I've only known of Tompkins from the occasional interview or from his post-fight appearances in the octagon. While I didn't know him personally, he seemed like a decent human being. What stood out to me the most about him was that he had "the look" of someone who was into something intense, so it's fitting that he would be involved in Mixed Martial Arts.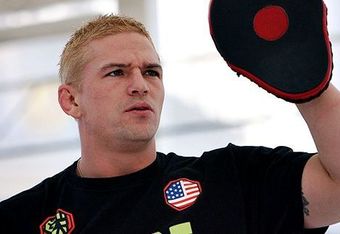 Tompkins is the embodiment of the saying, "Those who can't, teach." While his own MMA career was downright awful (0 wins, 4 losses), he had the common sense to take his passion for the sport and channel it into coaching those with more talent. 
Tompkins' reputation as a trainer began in his native Canada, where he mentored and developed current MMA standouts Mark Hominick, Chris Horodecki, and Sam Stout. Their allegiance to Tompkins was well known—Stout went so far as allowing his beloved coach to marry his sister.
That is a testament to the type of respect and love that this man generated for all of those who were lucky enough to know him. While 37 is way too young to go, Tompkins' legacy for his time on this planet should serve as an inspiration to us all. 
UFC on FOX
Unless you were living under a rock for the past few days, it was made official on Thursday that the UFC has signed a seven-year deal with television powerhouse FOX. The Fox Sports Media Group—the sports media component of the massive brodcasting giant—inked a groundbreaking deal with Zuffa that includes the following:
Four live events broadcast in primetime on FOX
Four to six live events each year on FOX's cable network, FX
FX and FUEL TV will broadcast extensive UFC programming which will consist of live fights, pre- and post-event shows, countdown shows, "UFC Unleashed," "UFC Primetime," "UFC Knockouts," "Best of PRIDE" and weigh-in specials.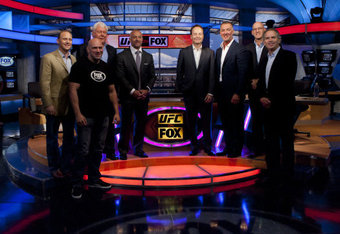 In addition, "The Ultimate Fighter" reality series, which helped propel both the company and the sport into the mainstream, will now be converted into a live fight and fan-voted matchup format during two annual seasons.
When you add to the fact that the UFC will be taking the opportunity to revamp its overall presentation—doing away with the "Gladiator Man" and its theme song, "Face The Pain" by Stemm—this is a great move for the company. 
It was always a goal of UFC President, Dana White to get to this point when he and his buddies Lorenzo and Frank Fertitta took over ownership of the UFC from SEG in 2001, and now they're poised to take the company to new heights of popularity. 
BEN HENDERSON: A Man Possessed 
What is the perfect way to describe Bendo's mindset in his dominant performance over Jim Miller on UFC on Versus last week? Try this:
1.  Open up two tabs in your browser
2.  In one tab, go to Youtube and type "Like a Man Possessed" by The Get Up Kids
3.  In another tab, again go to Youtube and type in "Showtime Kick"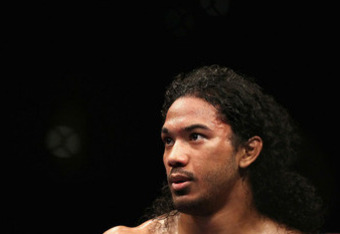 4.  Repeat over till it consumes you   
Benson Henderson is on a mission to destroy everyone he faces in the cage till you forget that he was on the receiving end of the sweetest kick in MMA history. As if the 155 division wasn't competitive enough, Bendo made a huge statement with his win and hopefully Joe Silva will take notice.
CHRIS LYTLE: The Swan Song
Veteran Chris Lytle showed us what being a fighter is all about. In his final fight against Dan Hardy, Lytle did something that GSP could not. In the final minute of their fight, Lytle got a hold of Hardy's neck in a full-mount guillotine choke that the Outlaw had no chance of escaping.
This placed a great exclamation point on what was a fantastic fight and a three-round slug fest between two guys that like to stand and bang.
Lytle is who every up-and-coming fighter should aspire to be. Since his loss to Matt Serra on the Ultimate Fighter Season 4 Finale, he vowed to leave it all in the cage on every fight. This is the mindset that every fighter—champion or not—needs to have. Yes, I am looking at you Mr. St-Pierre. Take note.