Tide Legend Tyrone Prothro Teams Up with Subway to Raise $10,000 for Charity
August 11, 2011
In 2005, few Alabama players were as popular as Tyrone Prothro. The small but speedy and tenacious receiver was known for amazing catches and vicious downfield blocking. 
Earlier that year, he had caught a pass over and behind the head of a Southern Miss defensive back that was immortalized in a Daniel Moore print.
He was averaging 19.1 yards a catch when his season ended with a severely broken leg. Comeback attempts went on for several seasons but eventually ended without success. 
Since that time, few players have remained as universally adored as Tyrone Prothro.
I had a chance to catch up with the former Tide legend regarding his work with Subway and their "Pullin' for a Cause" fund raiser. 
It's been months since the horrific tornado ripped a gash through Tuscaloosa and surrounding towns.  It's long since been gone from the news, but the suffering and pain continues.
One organization that has been in the forefront of that battle is the West Alabama Food Bank.  Started in 1987, the West Alabama Food Bank has distributed up to two million pounds of food annually.  This year with the extreme need for help, however,  their budget has been drained.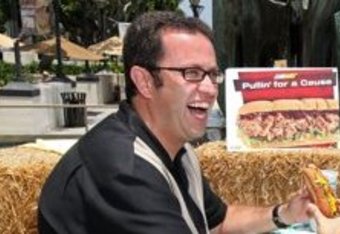 Subway stepped in to help, with publicity supplied by Tyrone Prothro.   Donations were collected by texting the word "FOOD" to number 27722.  This automatically donates $10 to the West Alabama Food Bank.
The "Pullin for a Cause" name is derived from Subway's new pulled pork food offering available this summer for a limited time. 
Together they helped Subway make a $10,000 donation to the West Alabama Food Bank. 
Tyrone Prothro, who still resides in Tuscaloosa, was only a block from the damage path.  This is what he had to say about his experience.
"It barely missed my street and pretty much got everything on 15th Street.  Me and five other guys were piled up in my bathroom when it came through.   Then to walk outside and see houses behind mine and everything on 15th Street.  You realize how lucky we were compared to some other people were were not as fortunate."
"This is the worst destruction I've ever seen.   I've never seen a tornado in person and I always wanted to,  but just to see this one and be that close to disaster, I tell people I've seen it and I don't ever want to see it again.  There are so many lives that it affected, it's just devastating."
If you are interested in getting on board to help feed the hungry in the aftermath of this disaster you can find out how at the West Alabama Food Bank Website:
http://www.westalabamafoodbank.org/
This story is part one,  Tune in Monday for part two where Prothro will answer some questions about what he is up to these days and about his Alabama football career.