LeBron James Dissed, Kris Jenkins on Point With NBA Finals 'Choking' Analogy
August 8, 2011
Mike Ehrmann/Getty Images
Former NFL player Kris Jenkins has followed that path many of his football brethren take.
Jenkins recently appeared under the bright lights and fancy cameras of NFL Live, and without missing a beat, proceeded to rip into the one and only LeBron James.
How does James, an NBA superstar, enter the equation of NFL Live, you ask?
Well, to completely understand why Jenkins did what he did, it's probably the best to figure out the back-story.
Like most good new-age journalists do, let's go to Twitter to find our answers.
It all started with Merril Hoge and his tweet about watching Denver Broncos quarterback Tim Tebow throw:
Sitting watching tape off bronco offense from last year! Orton or Tebow? It's embarrassing to think the broncos could win with tebow!!
LeBron took to his Twitter to defend Tebow, and apparently bash Hoge:
Listened to Merril Hoge today on SC and he was just blasting Tebow. The man hasn't even play a full season and its only his 2nd year in.

Guys get on that TV and act like they was all WORLD when they played. How bout encouraging him and wishing him the best instead of hating!!
Now, what seemed like an innocent pair of tweets at the time was apparently taken as a challenge by Jenkins, who blasted LeBron on NFL Live, as transcribed by Bob Raismann of the New York Daily News:
"LeBron, we don't care what you think," Jenkins said. "We're the big boys here. We're allowed to have an opinion."
He was just warming up. Jenkins—sarcastically—said James might still be "upset," might have "a chip on your shoulder" because of the way the "Dream Team" folded while losing in six games to Dallas in the NBA Finals.
"Why don't you focus on that and be the best at what you do," Jenkins said. "That way nobody is criticizing you for your job. But if you're sitting there and doing that (ripping Hoge), you might be showing a little bit of sensitivity and people might be understanding why you're choking when the pressure is on."
Now, even though the comments came straight out of left field, it is extremely hard for me to criticize Jenkins.
In fact, I agree with him.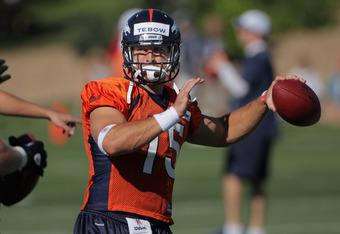 Doug Pensinger/Getty Images
While James does have the right to do what he wants, and we all know Twitter is famous for allowing people the platform to say whatever they want, he still should look in the mirror before determining if somebody else is doing their job right.
Last time I checked, Hoge gets paid to analyze football and give his opinion.
Essentially he was just doing his job, and by doing so, he so happened to ruffle a couple of feathers.
LeBron, on the other hand, is not paid to give his opinion. He is paid to play basketball.
Something that he failed to do in these past NBA Finals, may I add.
So yes, while Jenkins' comments may have been unnecessary, they were dead-on accurate.
LeBron James does not have one NBA title to his name, and by the standards that he apparently holds himself and the Miami Heat to, he is failing.
Neither Hoge nor Jenkins came out and proclaimed that the Miami Heat would win not one, not two, not three…championships.
LeBron failed to bring the Heat their first last year, and he choked in the process.
Perhaps King James needs to stop acting like he is all WORLD, and try encouraging Hoge and wishing him luck instead of hating…