UFC: Should Wanderlei Silva Retire from MMA?
July 10, 2011
Ethan Miller/Getty Images
Wanderlei Silva is arguably the most popular fighter that ever lived and is one of the greatest to have ever competed in the sport of MMA.
During his tenure with Pride FC and the UFC, Wanderlei Silva faced some of the biggest names in the sport, which include wins over "Rampage Jackson" and Kazushi Sakuraba, and in his 33 wins, an incredible 23 of those wins came by way of knockout.
Wanderlei was known for his explosiveness and knockout power, and this made him a very feared opponent.
At UFC 132, Wanderlei suffered one his most embarrassing losses to date, which came against Chris Leben, coming by way of knockout after just 27 seconds of the very first round.
Wanderlei has already demanded a rematch, and in previous interviews, Wanderlei has stated that he would like to fight many more times before he retires.
Following this loss, critics, fans and even the president of the UFC have called for Silva to retire.
However, I don't think it is our place to say whether he should retire or not.
Nobody, not the critics, fans or the president of the UFC can tell a fighter when he should hang up his gloves and retire. Nobody but the fighter himself can determine when he should or shouldn't retire.
We don't know how the fighters feel emotionally or physically, and therefore, we can't tell a fighter that he should retire because if he feels that he is still able and willing to fight, it is not our place to tell the fighter to quit.
Although, there is a certain point when we want a fighter to retire for their own health and safety, and Wanderlei Silva is one of those fighters.
In his last 10 fights, Wanderlei is 4-6, with four of those six losses coming by way of knockout. This is a worrying figure, as you have to consider the damage that has been done to Wanderlei's head and the long term ramifications this could have on his career, and ultimately, his health.
Furthermore, Wanderlei has undergone two major surgeries in the last year or so (that we know of) for a knee injury and a broken nose, which required facial reconstruction surgery.
After major surgeries and four knockout losses out of six losses, we must consider the health of the fighter.
Silva may not be the fighter he was many years ago, and his health may be diminishing, but that doesn't mean that he isn't a competitor any more.
For example, on the very same card that Wanderlei was beaten by Leben, we saw another aging fighter, well past his prime, who had not won a fight in his last five outings, defeat a top contender convincingly in Ryan Bader.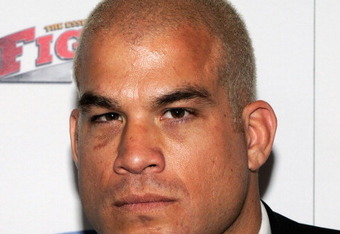 Ethan Miller/Getty Images
Because of his recent losses, Tito went into the fight as a heavy underdog, and yet, he came out on top.
Tito Ortiz is slightly older than Wanderlei, and if anything, the notion that Tito should have been made to retire should have been passed around more after he was not able to pull off a win in five straight bouts.
Despite his age, Tito Ortiz showed the world that he has the ability to beat young, up and coming stars of the sport and that he is still a competitor.
During Ortiz's losing run, he only lost one of those five fights by a finish, which came by a knockout at the hands of the legendary, Chuck Liddell.
As I have mentioned previously, in his last 10 fights, Wanderlei lost six of them, and four of those losses came by way of knockout.
Again, we must consider the consequences on health. 
If Wanderlei hadn't been knocked out but still lost those fights via decision, would we still be calling for him to retire?
There may have been some calls for him to retire, but it would have been a lot less calls of retirement than there would have been for Tito Ortiz who couldn't win a fight for five years.
You could say that maybe it was just down to a run of bad luck that Wanderlei has not been able to win more fights as of late.
There was a glimmer of hope that Wanderlei is still a great fighter when he beat a top contender in Michael Bisping at UFC 110, where we saw Silva dominate his opponent for the majority of the fight.
Recently, we saw Antonio Rodrigo Nogueira jump to Silva's defence where he stated that "[Dana White] is not a God who decides on everyone's career," and there is truth to that.
But when it comes down to it, Dana CAN decide on the fighter's career in the UFC.
Wanderlei Silva is an icon. A legend. A hero.
His legacy in MMA has already been cemented.
Wanderlei has always made it clear that he fights for the fans and that is what he loves doing. 
As a concerned fan, I want Silva to seriously consider what he will do with his career, because it is upsetting to us fans to see one of our heroes defeated in such a fashion.
That being said, I don't want the last memory fans have of Wanderlei, is of him getting knocked out, so maybe he deserves another fight.
After all, for all that he has done for the sport, I think it is important to honor his decision.
Maybe Wanderlei can pull off a comeback like Ortiz did when all the odds were against him.
Or maybe, Wanderlei's time in MMA is coming to an end.
Ultimately, it is not ours, not the critics or Dana White's place to say what Wanderlei should do with his career.
Should he retire? We may not be able to influence Wanderlei's opinion, but we can still have a say. So what do you think?