David Hill Can Save the Big 12 and Pac-10
March 5, 2010
Kevin Winter/Getty Images
The Mayan calendar could be accurate; the world may end in 2012!
Or the cataclysm might just be concentrated on the fanbases of Kansas State Wildcats, Iowa State Cyclones, Baylor Bears, or Texas Tech Red Raiders.
Instead of an earth-killing meteor falling from the sky, or a cataclysmic eruption of the caldera in Yellowstone (sorry Coach Christensen that isn't a metaphor for the Cowboys new offense), this life destroying force could be…dun…dun…dun...NCAA Conference realignment (queue the screams).
Conference realignment hysteria is nearly as stressful as the other doomsday scenarios, and probably has more followers.  Such is the power of college football in our culture.
The Big Ten Conference, led by Jim Delaney, has discussed the possibility of his conference to expand.  Rumors abound with potential candidates, several of which fall in the Big 12 Conference footprint: Missouri, Kansas, Nebraska, and/or Texas.
Not to be outdone the Pac-10 Conference shortly followed suit and the dust was brushed off their last round of invitations in the 1990s revealing: Colorado and Texas, both now Big 12 members.
Does the Big 12 Conference feel like Charlie Brown?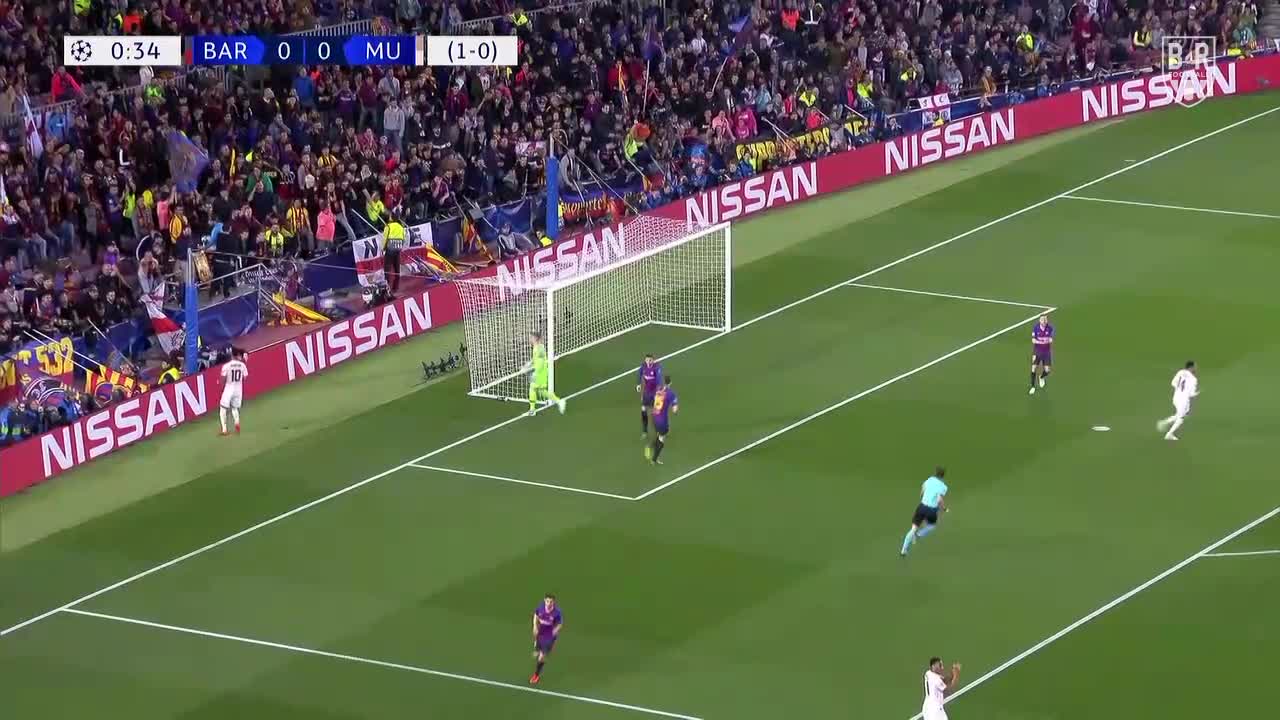 Did anyone hear Big 12 Commissioner Dan Beebe sigh: "Why's everybody picking on me?"
Amid the speculation, rumors, and typical internet over-saturation, the fans of the small-market and tradition neutral programs among the Big 12 membership are certainly worried about the lack of rumors and speculation about their favorite school.  Suddenly, sympathy in Stillwater for their overlooked brothers in Morgantown and Pittsburgh has risen to an all-time high.  Okay, maybe not.
But the point is valid.  What happens if the major conferences start a domino-falling super-conference type scenario that leaves Iowa State, Kansas State, and Oklahoma State on the outside looking in. Surely that can't happen, surely tradition will prevail, surely their former Big Eight buddies won't bail on them?
Why can't the Big 12 Conference stand up to the Big Ten and Pac-10 bullies?
The answer is both simple and complicated.  The Big 12 is a great conference on the fields of play, but has quickly lost ground in the competition of television rights.
Signed to their current national distribution deal until 2016, the Big 12 members can only watch as the SEC and Big Ten members' cash checks more than double the amount they receive.  The conference members have not been in agreement on the most important issues affecting their revenues and distributions.  This crack is only fracturing deeper as the financial crisis puts increasing burdens on university athletic department budgets.
If Beebe is the lovable and gullible Charlie Brown, then who plays Lucy?
Enter Kevin Weiberg (ok, sorry Mr. Weiberg but we can rewrite Lucy as a male part).
After spending 10 years at the helm of the Big 12 Conference, or the bickering twelve, Weiberg took his ball and went to the Big Ten Network where he helped establish that now lucrative cable cash machine.  Recently Mr. Weiberg joined the Pac-10 Conference as deputy commissioner.
Let's play six degrees of separation (if we need that many).
Kevin Weiberg spent 10 years working as an associate commissioner under Jim Delaney in the Big Ten Conference, being instrumental in that conference's expansion with Penn State and review of Texas.  He then spends 10 years as commish of the Big 12 but leaves when the conference members can't agree on TV revenue sharing or even come to the table on forming their own conference branded network. 
He then goes back to his Big Ten roots to help them market their network alongside minority (49 percent) owner Fox Cable Networks.  The Big Ten Network is now present in over 73 million homes and has created such a financial windfall for the Big Ten schools that every member of the conference now out-earns Notre Dame in TV revenues.
Fox Cable Networks is owned by the same News Corporation conglomerate as Fox Sports Net (FSN), and Fox Sports, and Fox Network.  News Corp also was the largest shareholder in DirecTV which was the Big Ten Networks first distribution source.
Kevin Weiberg once negotiated cable media rights for the Big 12 conference with FSN during his tenure there.  He also served as the BCS Coordinator when it signed a contract with Fox Network, the only time the BCS contract left ABC/ESPN.
So who was Weiberg doing all this Fox television business with?
Enter our hero…David Hill. Hill is currently the Chairman and Chief Executive of Fox Sports Television Group and essentially created Fox's sports division.  This division of Fox Broadcasting now oversees all sports products on the Fox Network, FSN, Fox College Sports (FCS Pacific, FCS Central, and FCS Atlantic), Speed Channel, and their interest in the Big Ten Network.  He also spent several years as the President of DirecTV's entertainment division.
Fox Sports Television, and David Hill, reside in the Los Angeles area.  He says that he probably watches college football more than anything else.  His wife is from Nebraska and is an Ohio State alum.  Kevin Weiberg says that he knew Fox Sports was interested in the BCS rights when he went to a Cornhusker game with Hill and saw his passion firsthand.  David Hill rose to prominence within News Corp by helping to launch Sky Television and Eurosport and created Sky Sports after the merger with British Sky Broadcasting.
Just last month, Kevin Weiberg accepted the position of deputy commissioner with the Pac-10 Conference under Larry Scott effective in April 2010.  Mr. Scott comes to the Pac-10 from serving as Chairman and CEO of the Women's Tennis Association (WTA).  His most notable accomplishment with the WTA, as it relates to TV rights, was signing the WTA to an extremely lucrative media rights deal with Eurosport (the very same network that Mr. Hill once helped launch).  The Pac-10 Conference also has their current cable media rights contracted with FSN, which were negotiated by his predecessor, Tom Hansen.
So both Larry Scott and Kevin Weiberg have had extensive working relationships with the networks that David Hill has either worked for, or is currently running.
The Pac-10 has all of its TV deals expire at the end of the 2011-12 fiscal year (June/July of 2012).  The Big 12 has its cable deal expire at the same time.
Larry Scott, David Hill, Kevin Weiberg, and Dan Beebe: can they do together, what none of them can do by themselves?
Is this what Larry Scott calls "West Coast Advantage" to combat East Coast Bias?
David Hill holds the key.  His visionary leadership that focuses on what he calls "enhanced viewing experiences" has brought us many sports broadcasting revolutions.  From the constant scoreboard graphics in NFL games, NASCAR's Gopher-cam, and his acceptance of the additional "BCS Title Game", Mr. Hill thinks big, thinks new, and thinks like a sports fan.
Tony Vinciquerra, Fox Networks Group Chairman and David Hill's supervisor, while discussing the formation of the Big Ten Network in 2006 suggested that Fox could end up with four channels like the Big Ten's.
Read that last sentence one more time.
Does the Pac-10 need "saving"?
Larry Scott inherited a position that had been as cutting edge as a doorstop.  The Pac-10 has been so stuck in tradition that they haven't pushed for the revenue generating opportunities that other conferences have embraced.  There is certainly a shared vision among the Pac-10 members, (something that the Big 12 does not seem to have) but it has traditionally been stuck in the past and not the future.
The immovable object (Pac-10), meet the unstoppable force (mega TV contracts).
The biggest weakness that faces the Pac-10 is that they are still horribly underpaid in TV rights.  To put it into perspective: the entire television contracts that the Pac-10 is operating under equal approximately $275 million for five and six year terms.  Both the SEC and Big Ten will each make over $200 million this year alone.
While they certainly should expect to receive an increase in market value once they renew contracts in 2012, the current economy dampens some of that enthusiasm.  The SEC and Big Ten signed their contracts before the recession hit the U.S. economy.  Commissioner Scott has even been quoted as saying; "I'm not sure right now we'd get our maximum value right now, if we were in the market right now."
The most optimistic scenario for the Pac-10 is that they can double their TV rights at the next round of negotiations.  Even doubling their contract however, will still only result in HALF the revenue of the SEC or Big Ten.  A more realistic scenario is that they can negotiate a bump of 50-70 percent.
In another article of mine (Will the Recession Lead To Pac-10 Expansion? ), I wrote about how the universities in the Pac-10 will be forced to expand in order to increase their overall TV rights package with the added market power of two more TV markets and a conference championship game.  The threat of increased tuition costs (and therefore athletic scholarship costs), reduced donations and ticket sales is a very real concern.
So much so that even Big Ten Commissioner Delaney stated; "There's no enthusiasm for funding these programs by the central administrations, so basically we're on our own.  We plotted our expenses for the next 10 or 15 years, and there was no way our revenues were expected to grow in a way that would let us stay in the black."  His answer was to form the Big Ten Network and leverage his passionate and large fan base into the revenue generating machine that could solve those fiscal problems.  Mission accomplished.
Now it is Larry Scott's turn to do the same for the Pac-10 members.  Only his conference doesn't have as large and rabid fanbase as Mr. Delaney had.  The vaunted Pac-10 "regional rival" setup is working against him in this modern era of TV market demographics.
While Washington and Washington State is great for history and an entertaining game, the Cougars only deliver an incrementally small TV market in Husky dominated Seattle while only bringing another smaller one, Spokane that makes it hard to leverage.  Likewise with having the two flagship schools in Oregon, while only benefit the conference with one large media market, Portland.
The Pac-10 does deliver some of the largest markets in the U.S. with:
• Los Angeles—5,600,000 (second )
• San Francisco/San Jose/Oakland—2,500,000 (sixth )
• Phoenix—1,800,000 (12th)
• Seattle—1,800,000 (13th)
• Sacramento—1,400,000 (20th )
• Portland—1,200,000 (22th )
• San Diego—1,000,000 (28th )
• Las Vegas—700,000 (42th )
• Total for all Pac-10 markets 20,000,000 (just around 17.5 percent of U.S. TV total)
But those markets make up 90 percent of the conference footprint.  The conferences out east have overlapping footprints and cultural ties into other regions with large numbers of alumni.  The Pac-10 however is somewhat excluded by distance, meaning they cannot capitalize financially from getting their games to play in Chicago, Philadelphia, or New York City.
Those two factors are the primary driving force behind the Pac-10's serious analysis of expanding the membership to two additional schools in order to add another major market or two, and stage a conference game.  At this time there aren't a lot of obvious options and none that can't come at the expense of their neighbors the Big 12 Conference.
Larry Scott on Kevin Weiberg: "He will be a tremendous asset in the Pac-10's journey to redefine collegiate sports and entertainment through west coast innovation and pioneering spirit,"
Does that mean raiding the Big 12 in a reverse Manifest Destiny?
Many analysts still are not convinced that Pac-10 expansion will solve the revenue gap for the left coast schools.  The markets in the west are growing, but they haven't arrived yet.  Lack of choices could force the Pac-10 to make a desperate move that backfires down the road, or creates its own set of problems.
The Big 12 is most definitely in need of saving.
They face expansion threats from the north (Big Ten), the west (Pac-10), and, if things get really crazy, the east (SEC).  The flagship school of the new Big 12, Texas, is rumored to be in discussions with the Big Ten Conference and in the recent past openly courted membership in the Pac-10.  Missouri, Iowa State, and Kansas administrators have been publicly opposed to the revenue distribution setup.
The other member schools are all bracing themselves for the repercussions.  Nebraska AD Tom Osborne, "It's much better to be proactive than reactive. I don't think I'm free to say much more than that. We are very aware. We don't plan to get left at the gate, although we could be. I just don't know what's going to happen in this environment."
While 2012 certainly brings the opportunity to negotiate a better secondary rights deal, what significant revenue increases can be expected while ABC/ESPN still has the primary choice of games?
John Ourand and Michael Smith of the SportsBusiness Journal disclosed the answer in their article: ACC, Big 12, Pac-10 plot media moves.
 "The Big 12's cable deal with FSN expires after the 2011-12 season, but its ESPN deal goes through 2016—unless the Big 12 decides to create a channel, which gives the league an out ."
So, if the Big 12 is able to circle the wagons and come to an agreement on forming a network of their own, they can opt out of the ABC/ESPN deal.  That deal currently pays $60 million per year, so a new network would have to bring in immediately large payouts to make breaking the ABC/ESPN deal worthwhile.
Former commissioner Weiberg, upon resigning from the Big 12 office had this to say; "I think the possibility of a channel down the road is something they will have to come back to."
The Big 12 brings some major media markets, but they are even more highly concentrated at the top than the Pac-10 is:
• Dallas/Fort Worth—2,500,000 (fifth)
• Houston—2,100,000 (10th)
• Denver—1,500,000 (16th)
• St. Louis—1,200,000 (21th)
• Kansas City—900,000 (32th)
• San Antonio—800,000 (37th)
• Oklahoma City—700,000 (45th )
• Austin—700,000 (48th )
• Total for all Big XII markets 17,000,000 (just under 15 percent of U.S. TV total)
The Big Ten Network reportedly serves 73 million televisions.  The SEC is now on a national TV network (ESPN) that is invading into Big 12 territory (SEC football package invading Big 12 markets ).  The Pac-10 can muster 20 million TV sets (highest estimates of 30 million via penetration into the neighboring states).  The Big 12 brings 17 million direct TV sets, and upwards of 35 million if including all neighboring states.
Conference expansion is messy.  It is risky.  It changes the culture of your conference.  It is a tremendous compromise.  Every once in a while a "perfect marriage" is found, such as Penn State joining the Big Ten.  Other times, the unintended consequences leave the whole league stagnant for years (ACC with Boston College, Virginia Tech, and Miami).
There is no clear-cut solution for the Pac-10 Conference via expansion, outside of raiding the Big 12 Conference for one-time suitors Texas and Colorado.  Politically, the CU Buffs are going to be much easier to convince, essentially coming down to a large enough net monetary gain to get them to sever ties with their former Big Eight brothers.
Texas, however, is much more complicated.  Does the state government require that any Longhorn conference changes also bring along Texas A&M? Texas Tech? Baylor? Does that fit the mold of expansion ideals for the Pac-10 conference?  Would playing games in three different time zones just become too burdensome?  Would travel costs from Austin to Pullman or College Station to Corvallis become too expensive?
Can college sports sit idly by as the Oklahoma Sooners, Nebraska Cornhuskers, and Kansas Jayhawks find themselves relegated to an inferior conference, simply because of television markets?
The answer has been bandied about by the commissioners already:
Larry Scott: "The Big Ten went one way, the SEC went another direction.  And there may be other alternatives as well, including conferences doing things in a more collaborative way."
Dan Beebe, on a joint conference channel: "is something that is deserving of full exploration, if you can put together a network where everybody can get along. It's certainly worth exploring"
The solution is sitting right in front of us: instead of "expanding conferences" let's create a television alliance between the Pac-10 and Big 12.   FSN has many years' experience broadcasting and distributing both Big 12 and Pac-10 games.  The leadership has worked together in the past. 
The two conferences have already started a partnership with the Big 12/ Pac-10 Hardwood Series which has averaged over 10,000 fans in live attendance per game.
Fox Sports has experience branding and marketing conference specific networks.  The combined demographics of the Pac-10 and Big 12 would mean that nearly all TV markets west of the Mississippi would be "Fox Country" on fall Saturdays and during March Madness.
If it still means that the Pac-10 needs to be at 12 members to make it work with a championship game, then BYU and Utah are prime candidates to fill out the conference footprint.  Even a Utah-Colorado expansion for the Pac-10 with a BYU-to-the-Big-12 scenario could be achieved if the Pac-10 University President's can't see past their hang-ups of the LDS School.
Such a mega-deal could be the impetus needed for the Big 12 conference to act progressively towards agreeing on revenue sharing.  A bigger pie for everyone to share could ensure that all members are regaining the ground lost to the SEC and Big Ten schools.
The Fox Network could carry the national "big event" games like USC-UCLA, Stanford-Cal, Washington-Oregon, the Civil War, the Apple Cup, Arizona-Arizona State, The Lonestar Showdown, the Red River Rivalry, Nebraska-Oklahoma, CU-Nebraska, the Border War, the Bedlam game!
Think of the men's and women's basketball programming with UCLA, Stanford, Kansas, and Baylor.  Men's wrestling with Oregon State and Iowa State.
Regionally significant games would be placed on FSN, and all other home conference games would be carried on now rebranded conference networks that would replace the previous FCS-Pacific and FCS-Central.  The combined markets of the Big 12 and Pac-10 could create such an economy of scope that Fox Sports would be a "sky's the limit" growth potential to tap into these markets with no competition in their markets.
The "enhanced viewing experiences" that Mr. Hill is known for could then be unleashed on the most die-hard of American sporting audiences: the college football fan!  Imagine Ralphie-Cam: strapping a camera onto the harness of the CU Buffaloes venerable mascot for the opening charge onto the field. 
What about simultaneous broadcasting of the USC-UCLA game on Fox Network's national broadcast, while Foxsports.com has Song-Girl-Vision where you can select which USC Song Girl you want to watch on your computer in-between plays.
Utilizing interactive media and multi-channel broadcasting Fox Sports could bring the entire gameday experience to the fans at home.  Tailgating highlights, the home teams' stadium entrance and playing of the fight song.  Halftime band performances, interviews with fans during the game, uncensored microphones on the sidelines for premiere channel subscribers, the possibilities are endless!
Could a combined Big 12/Pac-10 media rights deal create enough value to make this worthwhile?  Realistically the Pac-10 is sitting on $100 million in total media right's value per year.  The Big 12 currently receives $80 million but would expect to gain a 50 to 100% increase with their cable-rights deal to push them towards the $100 million per year value.
So, can Fox Sports/FSN package together a total media rights deal for all sports for both of these conferences in excess of $200 million per year?  Why not?  If the SEC or Big Ten ALONE are worth that much, surely the Big/Pac combined is worth more than that.
We also have to overcome the revenue distribution gap that sees USC and Texas receive a higher payout than their conference partners.  Without those key programs gaining in this scenario, it won't get approved.  Texas takes in approximately $12 million, and USC less than that.  So our new revenue target per school is at least $12 million.  Multiplied by the twenty-two schools in our combined conferences and that totals $264 million. If we expand with two more schools then we need $288 million total.
Both of those targets are still at the low-end of the market rate for the combined 37 to 65 million viewers that would now be under a near lockdown in western U.S. collegiate sports programming.  If the Big Ten Network model is a good benchmark, a Big/Pac Network could be placed on expanded basic cable at a subscription rate of $1.00 per month per subscriber. 
If we count only the direct markets of the Big 12/Pac-10 schools that has the potential to yield $440 million per year.  After expenses and Fox taking their 49% share of the profit, that would yield $220 million for the conferences (and that is not including advertising revenues).  A national broadcasting agreement with Fox Network for the premiere games in football and basketball as well as any conference championships should be worth an additional $100 million per year.
Combined national and cable rights for the Big/Pac alliance could realistically yield $320 million for the total members, with an equal share of $13 to $14 million per school as well as a share going to each conference office.  Now that is Big Ten/SEC type money and more than enough to convince the Longhorns, Sooners, Cornhuskers, Trojans, and Bruins that equal sharing can accomplish more together than any of them will get on their own.  In addition to the profit distribution, each school is now an equity member in a growing asset that can help them manage inflationary athletic budgets in the future.
Why is partnership necessary?  Because the costs of starting up a network are extremely expensive.  Fox Sports/FSN already has many of the logistics in place to make it happen but the conferences would still need to invest sizeable upfront capital.  While it isn't reported anywhere that I can confirm, I believe that the Big Ten's original investment into the Big Ten Network is somewhere in the neighborhood of $40 to $50 million.  Neither the Big 12 and Pac-10 conferences, nor their membership is in a position to invest that type of funds in starting their own network.  But sharing such an investment could be feasible.
With the Big Ten conference and Pac-10 conference under contract, how much leverage would Fox Sports have to get the grand-daddy of bowl games, the Rose Bowl?
Would Fox's David Hill want such an arrangement?
"If you look at the landscape of television…it's a very shaky quagmire, big sporting events are the only guarantee there is for advertisers to find viewers."  Advertisers want a captive audience that fits the demographic of college sports fans.  Fox and David Hill have become masters at delivering content to that very same demographic.
A spokesman for Fox told the Wall Street Journal that the company "has a big event sports strategy nationally, and we don't see that changing."
If Fox Sports and Hill aren't ready to step up to the plate, then possibly a Comcast/NBC Universal merger ran by Jeff Shell would be in such a position.  Shell (Cal grad) stated that expanding the sports business at his cable network was "top of our list over the next five years".  If allowed to merge, Comcast/NBC Universal would then form some competition to ABC/ESPN across many networks with NBC owned Versus Network being the centerpiece.
Shell wants Versus to create "another sports brand in America".  In addition, Comcast has already acquired one NCAA conference network in the Mountain West's mtn. network; and could be a major player in the upcoming ACC contracts.  But Comcast/NBC still has many merger approvals to go through, logistical issues once that is done, and they don't have any experience with the markets out west to properly serve them.
David Hill and Fox Sports could be sitting in prime position to take advantage of the "West Coast Advantage" and become the top challenger to ABC/ESPN in their own right.  The relationships are there.  The know-how and experience is there.  The fans and advertisers are there.
If it means that I have to treat Mr. Hill to a Colorado-Nebraska game to make it happen, then the invitation is there too!